Mother reads her daughter's letter to Santa Claus and it breaks her heart: "I would like more friends and not to be bullied anymore"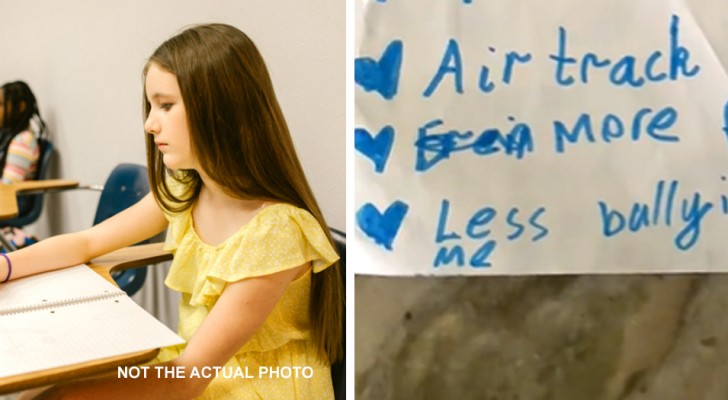 Advertisement
Writing a letter to Santa is a tradition shared by many children all over the world: most kids ask for toys from jolly, old St Nick. Dolls and laptops top the wish lists, as do other colorful and interesting toys. But it's not uncommon to find heart-breaking requests as well. One mother's daughter, for example, asked not to be bullied anymore by her schoolmates and also asked to have more friends.
Advertisement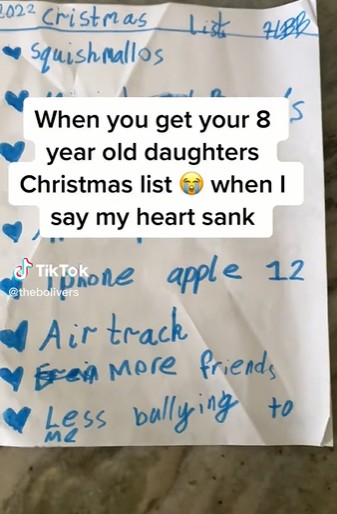 A kid can ask Santa Claus for anything, but no parent would ever want to read what this mother saw in her daughter's letter to Santa. Suzy Boliver has an 8-year-old daughter and an even younger son and she shares her family's ups and downs online with her followers. With Christmas just around the corner, Suzy's kids wrote letters to Santa. Suzy's daughter, Hailey, had written a letter to Santa and her mother was shocked when she read it. Haily had asked "for more friends" and "to be bullied less".
Hailey's list also included requests for toys and smartphones, of course, but it was the first two requests in particular that broke Suzy's heart.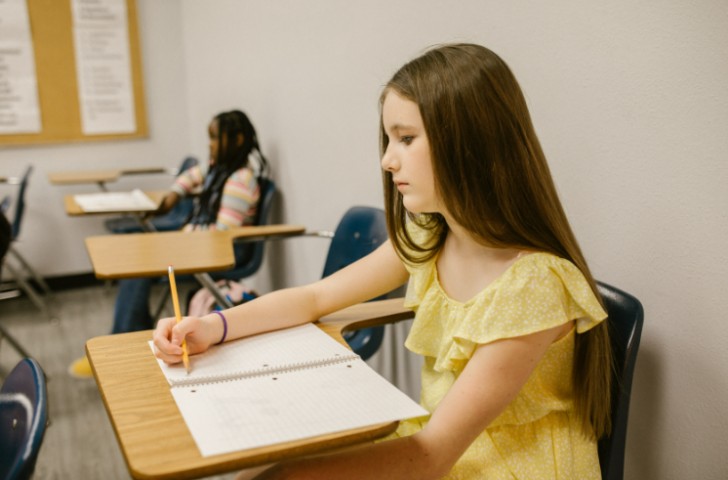 Instinctively, Suzy decided to share her daughter's hidden pain in a video on TikTok. Suzy's intention was to raise awareness of this problem which might also be affecting other children. The video got over 4 million views and many users shared similar experiences. Some parents stated that their daughters asked Santa Claus to be "prettier" or to win back friends they had fought with, for example.
In any case, the phenomenon of bullying is of great concern and society needs to find a way to eradicate it from our childrens' lives.