Young woman emigrates and works as a cleaner: today she is a millionaire thanks to the success of her company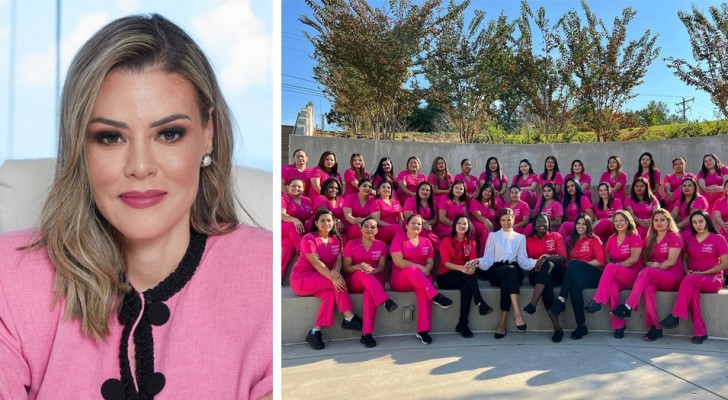 Advertisement
There are some dreams that seem impossible to achieve, but which with a lot of willpower and determination they can be realized. In life, you also need a bit of luck, it's true, but it's iron discipline and making sacrifices that will win the day. Mila Garro is certainly one of those people who has had to face many problems and difficulties in her life. But she is also one of those who, in the end, managed to reach the top. How did she do this? Well, here is her story:
via ABC Reporter
Advertisement
Mila Garro immigrated to the United States from Brazil when she was just 18 and didn't know a single word of English. Despite a great leap into a void, Mila knew that America would be a great opportunity for her. On her first visit to the States as a teenager, she was attracted to America. Things hadn't been easy for her growing up: abandoned by both parents, she grew up with her paternal grandmother, who took her to the market as a helper. This is where Mila first learned to deal with clients and to develop her entrepreneurial side. Then, at the age of 15, she got a trip to the United States as a birthday present and it was on this occasion that Mila fell in love with the country - so much so that she no longer wanted to return to Brazil: "I had found my place in the world and I didn't want to leave, but like any other teenager, I had to return to finish my studies in Brazil," Mila recalled.
Much later, Mila returned to America to stay permanently. In August of 2007, Mila went to Miami on her own, speaking no English and without the support of her family. She faced her first difficulties in a foreign country here: she was secluded in a hotel room for a week, eating the same food because she didn't know how to ask for different foods in English. "There were moments of loneliness, reflection and doubt", Mila admitted. But today, Mila knows that she made the right decision to come to the States. The young girl rolled up her sleeves and started doing cleaning jobs: she cleaned up to 15 houses a day in an attempt to save some money.
After a while, things started to go well for the young "foreigner": she learned English and began to gain more and more customers - largely due to her very professional way of doing things. Eventually, she was able to open a housekeeping business of her own. By 2016, her company had 10 employees, and by 2020, she had earned her first million dollars. Today, Mila is a successful entrepreneur and her company's workforce has grown exponentially, as has her client list. The company has also expanded into Florida and Mila is very active on social media where she gives other business tips.
Mila is a shining example of how one can build something truly wonderful from almost nothing!