"Pretend you're my mother": young boy asks a saleswoman for help to escape a woman who was tailing him (+video)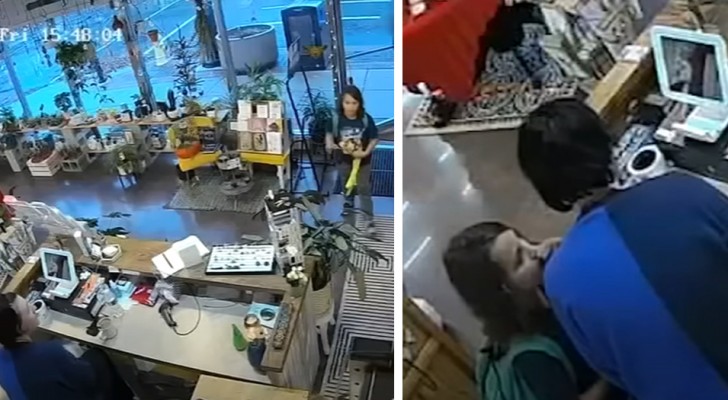 Advertisement
The world can be a dangerous place for children it is normal for parents to worry about their safety. There are many ways in which a parent can warn a child about these dangers and one of them is certainly to talk about it openly and, perhaps, establish some behavioral models the kids can follow in case danger arises. The child who is the subject of this story acted flawlessly, avoiding a perilous situation. But let's see what happened in detail:
via Youtube / 6abc Philadelphia
Advertisement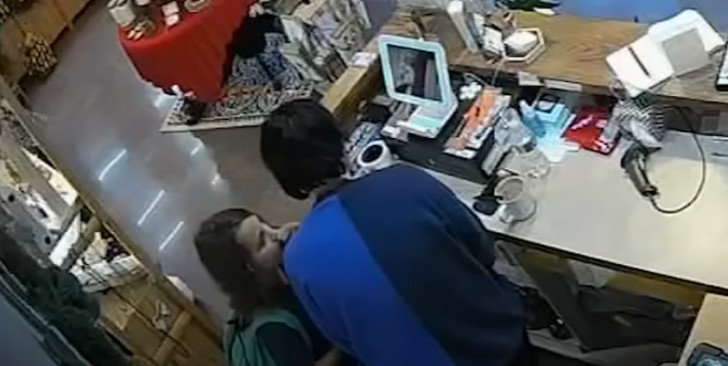 Sam Green is a 10-year-old boy who showed he can really think on his feet. Sam was walking down the street when a woman started tailing him and asking him some questions about where he was going and where his family was. She also reportedly offered to buy him "anything he wanted" at a local convenience store. But, sensing something was not right, Sam refused to follow the woman. Not knowing exactly who to turn to, the young boy entered a nearby gift shop. As soon as he entered, he went behind the counter and whispered to the young saleswoman: "Pretend you're my mother. That woman is chasing me". The saleswoman, naturally alarmed, looked up and saw the woman - she had not entered the shop but was standing at the entrance holding the door ajar.
Wasting no time, Hannah, the 17-year-old saleswoman, immediately went over to the shop door and locked, preventing the woman from entering. Finding herself locked out, the woman took off in a hurry. The whole scene was filmed by the security camera, showing Hannah protecting Sam. Hannah said the boy walked into the shop and said: "'Pretend you're my mom' and I was like, 'Okay, go to the back.' He didn't want to leave my side," Hannah said.
The shop owner praised Hannah's calm handling of the situation: "I'm very proud of her. Hannah is a bright 17-year-old young woman and she did everything right," the owner said.
Advertisement
It seems that the Pottstown police have tracked down the mysterious woman, who is now receiving assistance for mental health issues. Sammy's father is proud that his son remembered what he told him to do when faced with such a situation and reminded all parents to educate their children similarly: "Think through each scenario and make sure your children know what to do. Practice often, just like a fire drill."