Police officers find and save a newborn abandoned on the streets: the mother is arrested (+ VIDEO)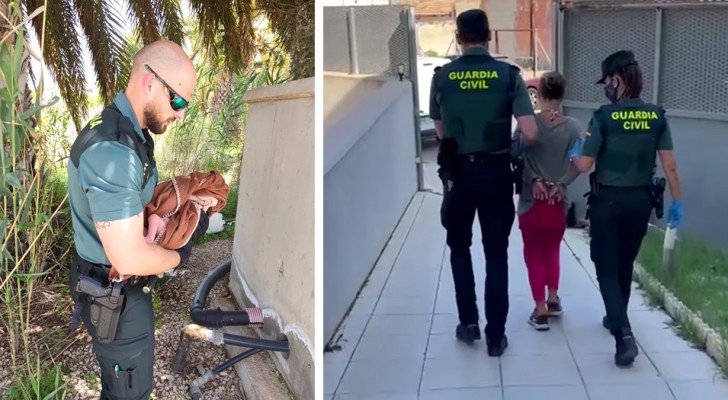 It seems impossible to believe that a mother could abandon her newborn on the streets, yet such cases are not so rare. A mother may have multiple reasons for abandoning her child - perhaps not acceptable to most - but still real (for the mother) and, usually, they are linked to some sort of economic and social difficulties. Rather than judge these women harshly, we should try to understand their reasons and offer all the support necessary. There is no doubt, however, that abandoning a newborn on the street means leaving them to a sad fate and this, of course, can never be justifiable. Fortunately, the newborn subject of this story was rescued in time by a law enforcement team who were alerted by a passing truck driver.
Advertisement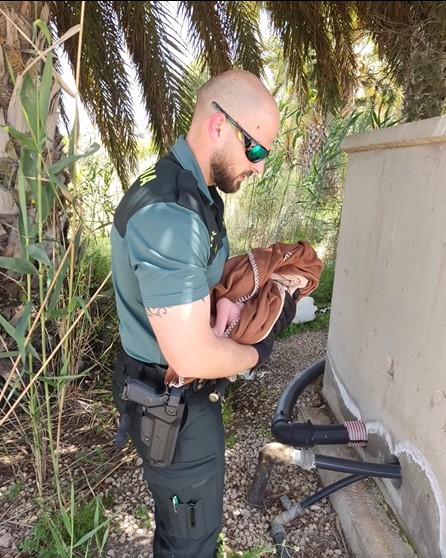 According to local media reports, a newborn was abandoned in the street by his mother, who gave birth in a dilapidated house not far from the place where the child was found. This dramatic story took place in San Isidro, a town in Alicante, Spain, during the hottest part of the day. A truck driver sounded the alarm and alerted the local police when he found himself faced with a scene that was nothing short of heart-breaking: a woman was walking along the road, holding a bundle in her arms and her legs were stained with blood. The truck driver quickly sensed that something was wrong, especially after spotting "a tiny limb from what appeared to be a child" protruding out of the bundle.
A patrol from the Almoradí police department immediately rushed to the scene, finding, however, only the mother and the truck driver. The woman claimed she had never given birth and she denied having a baby. Fortunately, the policemen were not satisfied with these statements and entered the nearby dilapidated house where, clearly, the woman had given birth a short time before. It was here that the woman had left her bundle on the ground: the newborn was still there, alive and with the umbilical cord still attached.
The officers immediately called for emergency services, who took the newborn to the hospital for a full checkup. The good news is that the little one is in good health and is under the care and supervision of experienced doctors: "We have been informed that the child is stable and it was the greatest news we have had, that is the truth," said one of the policemen who had participated in the rescue of the child.
On such a hot day, the fate of this newborn could have been tragic. But thanks to the prompt intervention of a passer-by and the police, everything turned out for the best. The police then proceeded to arrest the mother, who had been charged with the abandonment of a minor.