Mattress store owner leaves one outside for stray dogs to sleep on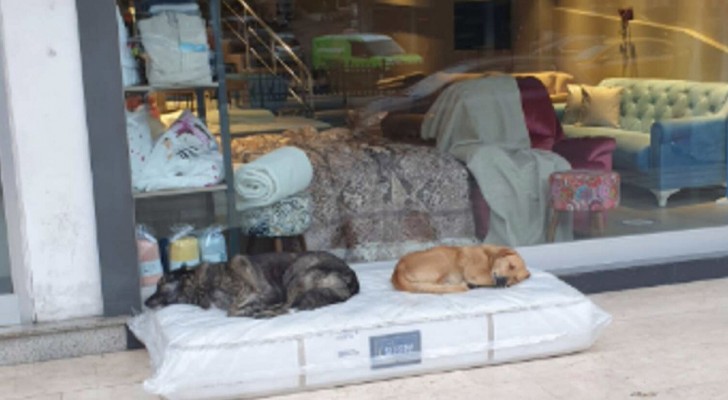 Advertisement
Sometimes, the simplest gestures can make someone's day better, including helpless animal. Some dogs that frequent a mattress shop in Istanbul are well aware of this. These animals know they can count on the generosity of the entire community for a better life. Every evening, the owner of the business puts out a mattress for them to sleep on. This tender gesture was immortalized by Cem Baykal, a doctor who passes in front of the shop every day on his way to work, and was shared on social media.
via Waggington Post
Advertisement
Dr Baykal decided to take some pictures of the scene and shared them on Twitter, saying: "The owner of this shop always provides one of his mattresses to make sure that the stray dogs in the area can sleep comfortably. Every evening, there are always two stray dogs that lay down and sleep on the mattress. If it's winter, the owner supplies old blankets. And in the summer, he gives them shade and water".
Thanks to the shop owner, the stray dogs no longer have to sleep on the cold, concrete sidewalks. The dogs are well known in the area and are also dependant on the residents who give them food and water.
Advertisement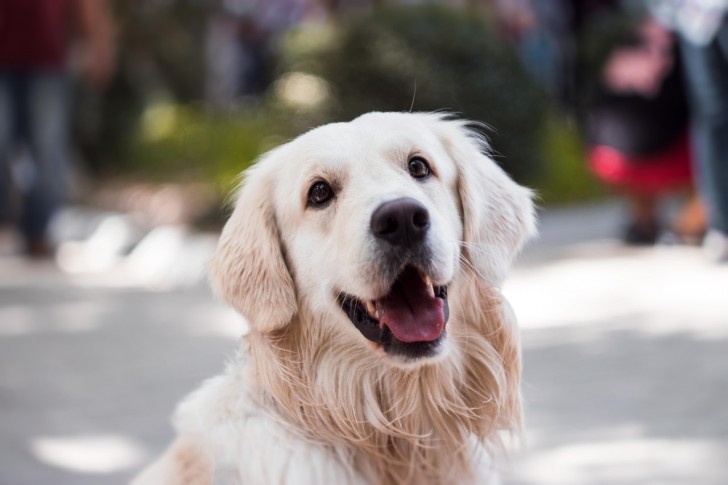 "This street is known as an affluent area and everyone gives food or water to the street dogs and cats. But no one else provides them high quality 'bedding'," commented Dr Baykal. While some people questioned how clean the mattresses were, most others applauded this kind gesture.
Recently, Baykal stopped at the shop to check on the health of the strays and found that they were in good condition, even though it was raining: "This morning we got very heavy rain in Istanbul, and I passed by the shop on my way to work early in the morning. The shop was closed but the mattress was out, dry and protected from the rain. In fact, one of the dogs got up and escourted me across the pedestrian crossing," said Dr Baykal.
It's small gestures like this that make the world a better place.
Advertisement