The 'queen of savings' shares one of her methods: "I use mouthwash at least twice before throwing it away"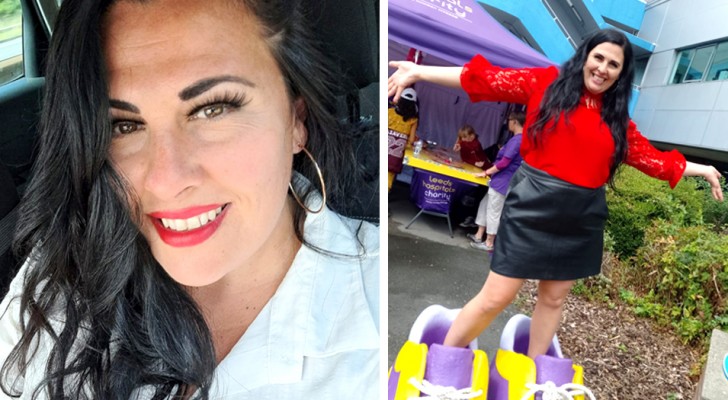 Being able to make ends meet without making major sacrifices is not easy. You have to be very careful with expenses and keep an eye on every purchase. Everyone has their own method for saving money, but let's face it, doing this isn't easy.
To succeed, you need to pay attention to the places where you go shopping, the prices of items, bargains, etc. The art of saving, therefore, is not for everyone and there are people who "specialize" in this - even sharing their habits to help those who are struggling. The subject of this story knows all about saving and here is her story: 
via The Sun
Advertisement
Clare Brooke is 43 years old and lives in Leeds, Great Britain. She mother of two children aged 14 and 10, and she got famous on the web after sharing her saving methods. Clare, always at the forefront of organizing the home and everything related to the family, saw how prices for everyday things were increasing. So, she wondered how they could continue living normally, putting a little something aside, but without giving up too much?
Clare found the answers in her new strategies. "Taking care not to spend too much and buying marked-down items has always been part of my life. Since I was little, my parents have always taught me to be careful about spending. The important thing is to make ends meet, pay the bills and buy my children what they need", Clare said.
From cotton buds to kitchen towels to bartering over the price of vegetables and fruit at the market, Clare seems to have found a way to save. For example, she has made a saving on mouthwash: "In the past, I bought 2 bottles a month, spending about £7 pounds. Now, a single bottle lasts me about three months".
So, how does she do this? She "recycles" what has been used. You read that correctly: once her teeth are brushed, she rinses with mouthwash. But instead of spitting it out in the sink, she puts it in a special bottle and uses it again (up to 3 times). "It's not something everyone will do. Even my husband doesn't find it very appealing and neither do my friends. But it's fine for me and the savings are significant," Clare said.
What do you think of this woman's methods: would you be willing to try them?