Little boy contacts the police: he needed someone to help him with his schoolwork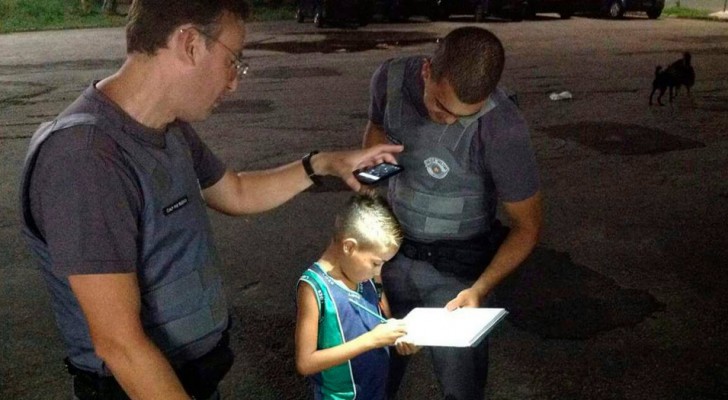 What do you do when you are "in trouble"? The obvious answer is "to ask for help". Depending on the nature of the problem, most people instinctively seek help from the authorities when they find themselves in a difficult situation. Well, a cute little boy from São Vicente, in rural São Paulo, Brazil, took this social norm literally. Faced with a "big problem", he decided to ask the Military Police for help. Later, however, the police officers were surprised to find out the real reason for the boy's request.
Advertisement
One evening, near a social center in São Vicente, officers of the 39th Military Police Battalion of the Interior were approached by a child: "As soon as he saw us, the little boy approached us saying he had a big problem to solve," said a policeman. "Military police officers offered to help him, but they didn't expect that the 'problem' was really a 'maths problem' that he was having difficulty solving," they said.
The little boy said: "You are the Military Police and you solve all problems. That's why I came to you. This is a hard maths problem!". Wasting no time, he opened his notebook and showed the officers the maths question. Being at the end of their shift and without any more urgent cases, the policemen set about helping the little boy. The tender scene was photographed and posted to Facebook.
The post went viral quickly, touching many Facebook users: "There are many good police officers, who really want to help society. They honor the uniform they wear! God bless you every working day," one person wrote. "Well done on this act of humility and service to society," added another.
"I'm speechless! I loved how the little boy asked for help and how the police helped him! What a wonderful thing," wrote one young woman. "That's how we should feel about our military police, just like this child. Kudos to these policemen who indulged the innocence of this child," added another user.