Woman sees a couple whose credit card was declined and offers to pay for them: "I'll take care of it!"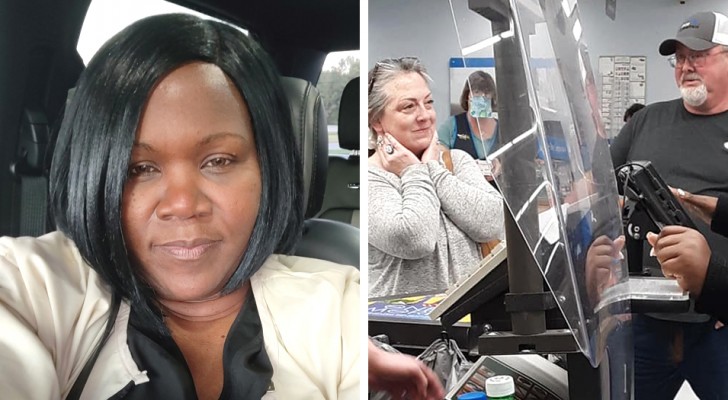 Advertisement
Even though the world seems to be getting worse every day, there are still many good people who demonstrate a selflessness and generosity that gives us hope. It may seem strange to some - especially when it comes to money - but there are people who are willing to help others without expecting anything in return. This is what happened to a couple from Texas on their way to a family reunion; the couple stopped by to buy a few presents for their children, but their credit card was declined. This is when a "heaven-sent" woman intervened.
Advertisement
Ben Hendley, a man who was in the right place at the right time, managed to witness the wonderful scene that featured a married couple and a very generous woman. The man and his wife had stopped at a Walmart in Canton, Texas, to buy some gifts for their children, but their credit cards were declined. A woman who was in line behind them then unexpectedly decided to pay for them. The couple initially rejected her kind offer, but the woman insisted: "You know what? It's Christmas! I'll pay!" she said.
The couple stated their purchases amounted to over $200, but Joyce Hargrave - the name of this generous woman - insisted on paying for them: "Say no more. I'll take care of your bill. I will bless you as God has blessed me," Joyce said.
Joyce paid for the couple's gifts and Ben, the man who had witnessed the scene, was so moved by the woman's kindness that he followed her into the parking lot to compliment her. Here, Ben noticed the license plate on Joyce's car, which read "Heaven-sent". Ben discovered that Joyce worked for a religious organisation and that she was a truly good person. On the web, hundreds of users complimented Joyce's generousity and kindness.
You certainly won't meet people like Joyce every day at the supermarket! Well done, Joyce!