Mother shares the moment when her deaf baby hears her voice for the first time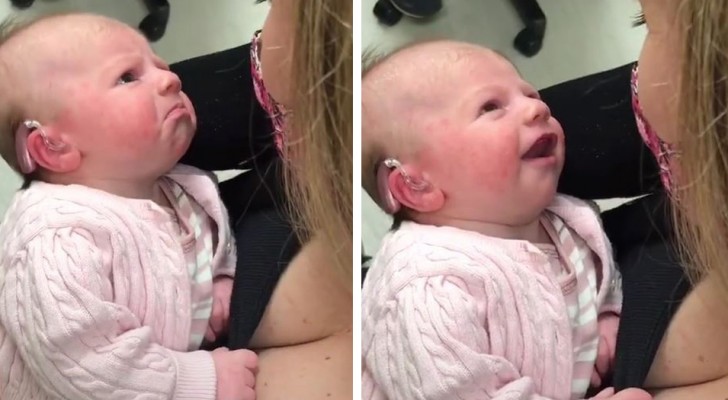 Advertisement
There is nothing more beautiful than sharing tender moments with your children. A woman decided to publish a very intimate and special moment spent with her daughter, Riley, online. The little girl is deaf, and her mother shared the moment when she was finally able to hear her mother's voice, thanks to a hearing aid. The device allowed the little girl to hear several new sounds and it was an incredibly moving and magical experience for both of them.
Advertisement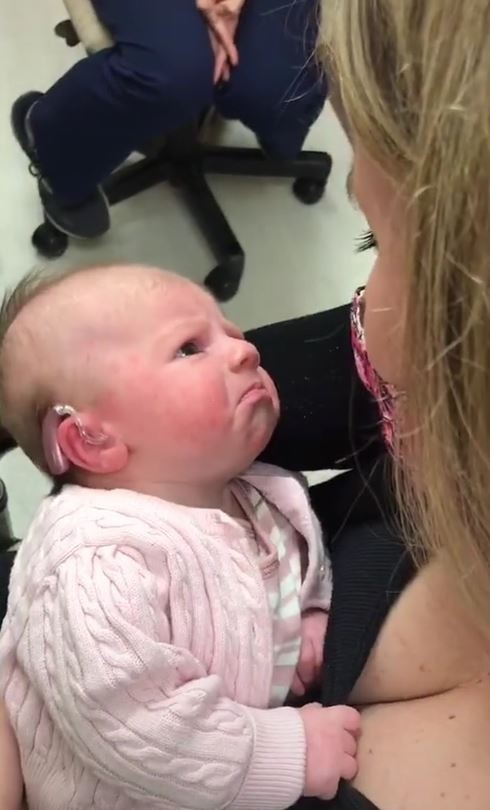 The video of the moment when the little girl was able to hear sounds for the first time, went viral on the web, garnering more than 1 million views. In the video, shared on TikTok by her mother, Christina (known on the platform as "Christina_pax"), we see the woman holding her baby girl, with the hearing aid visible in her baby's ear. The little girl looks up at her mother, just like all her children, unaware that in a few seconds, she will be listening to her mother's voice.
Christina then starts talking to her daughter, saying "Hi Riley. I know this is weird". The child seems confused to hear her mother's voice for the first time: her face shows a range of emotions. She finally smiles, prompting her mother to ask, "Is this funny? Yes, it's funny." Christina then repeatedly says to her child: "I love you".
Advertisement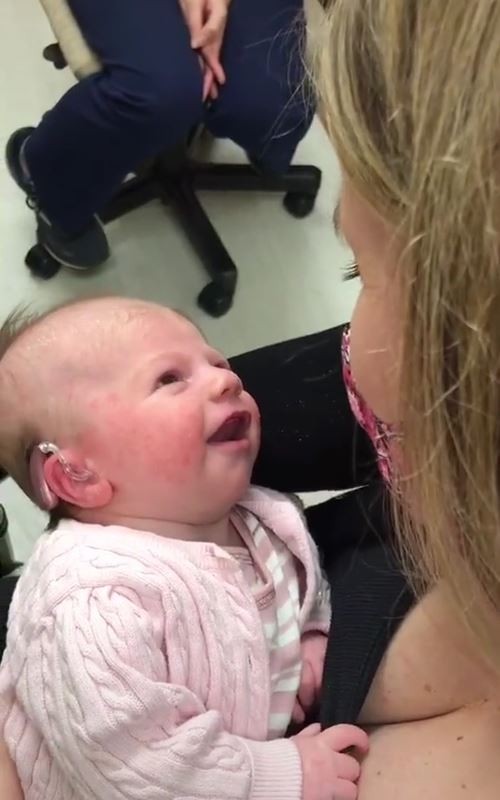 Christina commented on the video using a caption and a voiceover stating: "I wasn't sure about posting this video. The footage shows my deaf daughter hearing my voice for the first time. I must say, hearing aids are not a "magic solution" for deaf people. Deaf people are complete beings just as they are and do not need anyone to "fix" them. Hearing aids are just a tool for accessing sound. But in any case, it is what it is. This was a very special moment for both of us."
One viewer expressed her appreciation for the video by stating, "It's amazing! I am so happy to know that they invented hearing aids for children! Who knows why they are born with this problem? I hope they can cure it or prevent it!" Christina responded to this, stating that nothing would change regarding her little girl: "Deafness is not an evil to be demonized or exorcized! Deaf people have a beautiful language and a rich culture and community. We are not ashamed of Riley's deafness."
Isn't this a wonderful story?
Advertisement