Manager orders employees not to discuss their salaries: in response, they publish all their salaries on the company's bulletin board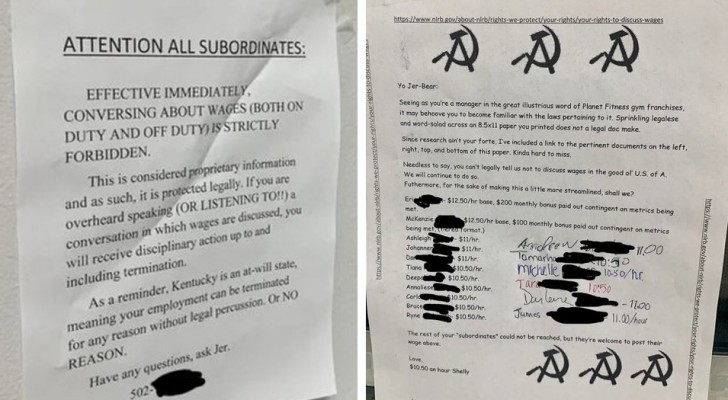 Advertisement
Life at work can be tough, especially since each company has its own set of rules, and some of these tend to be oppressive. For example, some company owners believe that employers can fire their employees just because they discuss their salaries with their colleagues. A clear example of this are the workers at Planet Fitness, a company in Kentucky - United States - who took action to protest the rules set by their manager, Jer.
Advertisement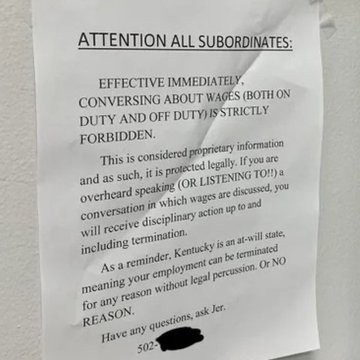 The notice posted on the company bulletin board by this manager read: "Attention to all employees. With immediate effect, it is strictly forbidden to discuss wages (both on and off duty)". The notice also stated that discussing wages is "a private matter" and anyone caught breaking this rule could be disciplined: "If you initiate (or engage in) a conversation in which salaries are discussed, you will face disciplinary action, which could lead to dismissal. "
Employees responded by posting a notice of their own on the bulletin board in which they published all their salaries. In the notice, (posted next to the manager's), the following was stated: "Hi Jer. Since you are a manager for the great and illustrious world of Planet Fitness franchise gyms, it might be helpful if you are familiar with the law. Notices in "legalese" on an 8.5 × 11 sheet is not a legal document. "
Advertisement
The notice also listed the hourly wages of 12 employees and stated that it is illegal to prevent workers from talking about their wages - and sited some relevant legal references proving this. The notice was also signed by "Shelly, paid $10.50 an hour", who also commented on Twitter: "It seems Jer got the message, loud and clear."
According to Donna Ballman, a lawyer specializing in employment law, "employers don't like their employees to discuss their salaries, because it highlights discrimination and other unfair payment practices." In fact, according to Kentucky's regulations, it is against the law for any employer to punish an employee for discussing their wages.
Advertisement