Son praises his military mom without realizing that she is standing right behind him and listening in (+ VIDEO)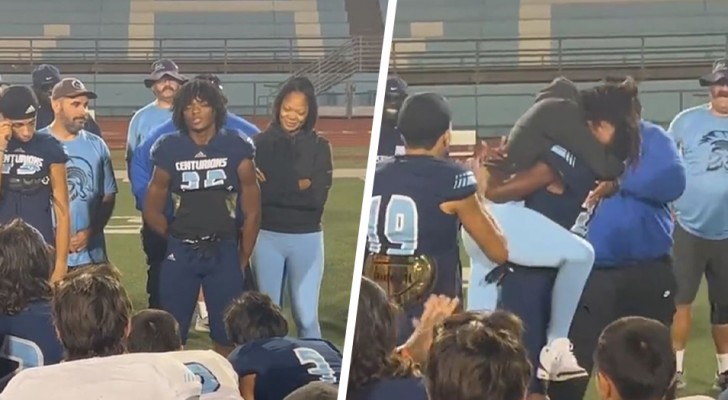 Balancing work commitments with the family is a very difficult task, and there are often things to do that do not allow you to be constantly present around you kids all the time. Parents who carry out military service know this very well, being often called up for duty. But in most cases, their children and spouses who are waiting for them at home miss them, and they are also very proud of them and often show this with their words and gestures.
This is clearly shown in the story we want to tell you about today:
via Twitter - @Samuel_Harris39
Advertisement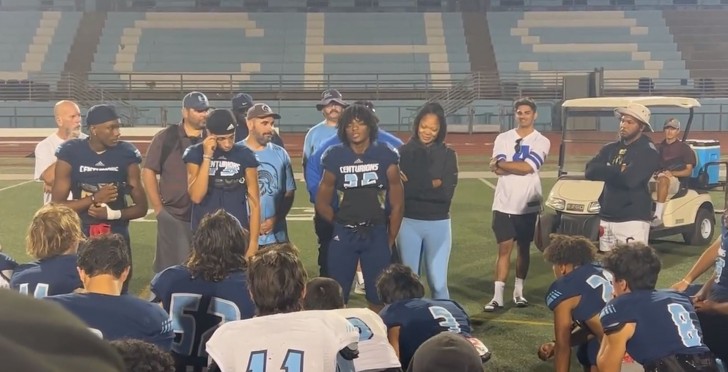 A US military mom surprised her son during football practice and found out what her son thought about her. The young man was talking about his mother, telling his teammates and coaches about how indefatigable she was, when she quietly slipped into the the huddle (as her son was waxing lyrical).
It was touching to see how much respect the young man had for his mother. He is heard saying: "In my family, there is someone I respect very much, and it's my mother. She deserves special attention because she has been away for almost a year serviing in the army. She's a real hard worker. "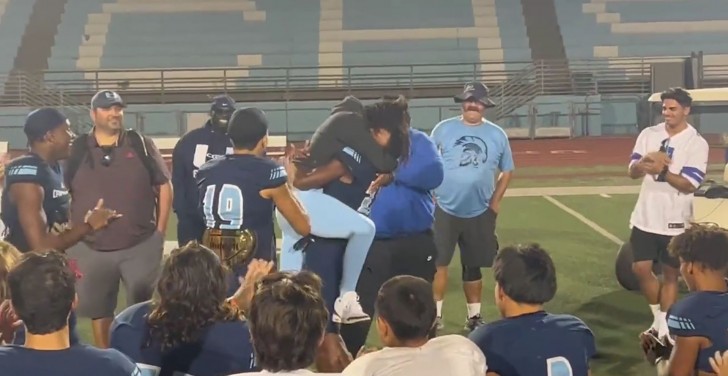 In a video taken of the occassion, we see the young man continuing to praise his mother, while not realizing that she is standing right behind him: he had no idea that she was there listening to him the whole time.
When he states his mother is his role model, the woman's face lights up. When the young man finishes speaking, his mother pats him on the back, he turns and sees her. In a burst of joy, he picks his mother up and gives her a hug.
Advertisement
The video went viral and touched its many thousands of viewers. The spectators also expressed their emotions for the tender scene. "This is true love! I'm glad your mom is back. Hold her tight and always keep letting her know how much she means to you," commented one viewer.
"Moments like these are priceless for a son and mother who is in the military," noted another. "I have watched this video so many times. I left my family for 3 months when my son was little and I remember very well how much I missed him!" wrote a third viewer.
We hope this beautiful mother-son relationship will endure forever.