Mom doesn't use plates, but serves dinner on the table: "the experiment worked and they liked it"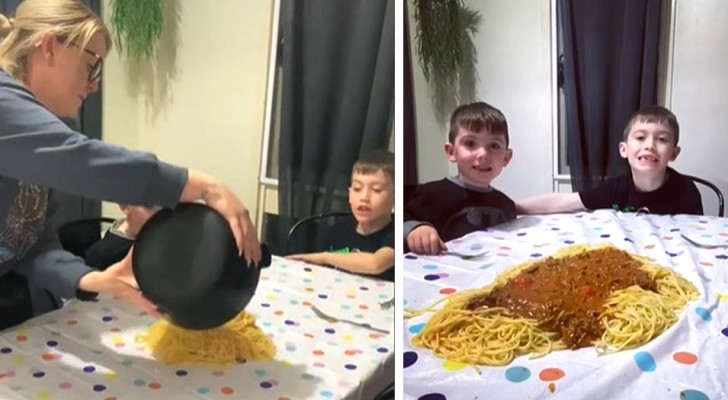 Advertisement
There are times in life when we really feel we cannot cope any more. At these moments, a quick and simple solution to some problem would be a godsend. This is particularly true for parents who, after a long day at work, have to come home and take care of their children's' needs.
But if one is exhausted and don't have the strength to persuade one's children to eat - if they don't like what you prepared - what can one do? The mother we are about to tell you about has found a unique solution to this and it has caused some controversy. Here is her story:
Advertisement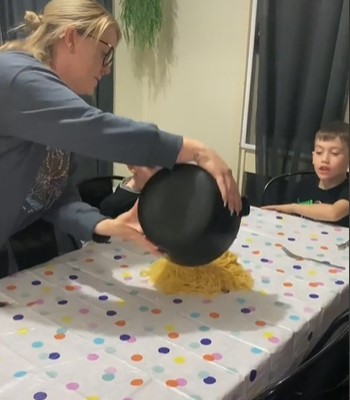 Brooke Abigail is an Australian mom who, one evening, decided to invent the "messy dinner". The type of dinner in question involves not using plates, but serving the food up directly on the table. Yes, you read that right.
This woman, perhaps tired from a busy day, or tired of looking for ways to get her children to eat, decided to serve up dinner in a creative way. All of this was captured and shared in a Tik Tok video.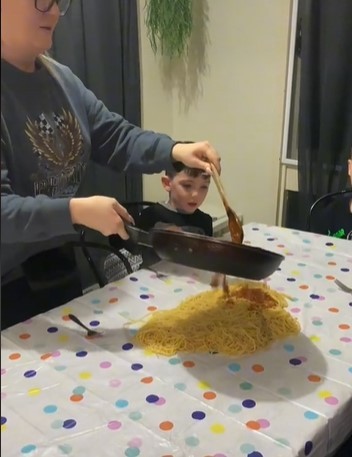 The video, posted to the woman's account, went viral and garnered a total of 8 million views and a huge number of comments. The clip shows Brooke with a pot in her hand and, two seconds later, she empties a large amount of spaghetti onto a plasticized tablecloth covering the table - no plates used. Once this is done, she takes the sauce and seasons the pasta, before taking a picture with her two children and letting them enjoy their meal.
As she later wrote: "The experiment was very successful. They ate more than normal." This story has aroused interest, amusement and disapproval in the many users who have seen the video.
Advertisement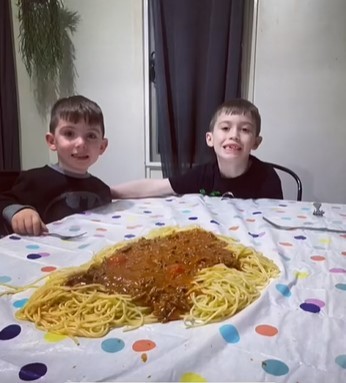 The comments from viewers were not long in coming: "I usually leave dinner on the kitchen floor and let the kids eat from there," wrote one person ironically; and again, someone teased: "Sometimes I leave dinner in the neighbor's garden and make the kids go on a treasure hunt ". There are also those who criticized the woman, considering it wrong.
The fact that this worked for this mother, raises the question about if the ends justify the means. What do you think about this?