This mother prepares 426 meals in advance for the whole family: "they last us 8 months"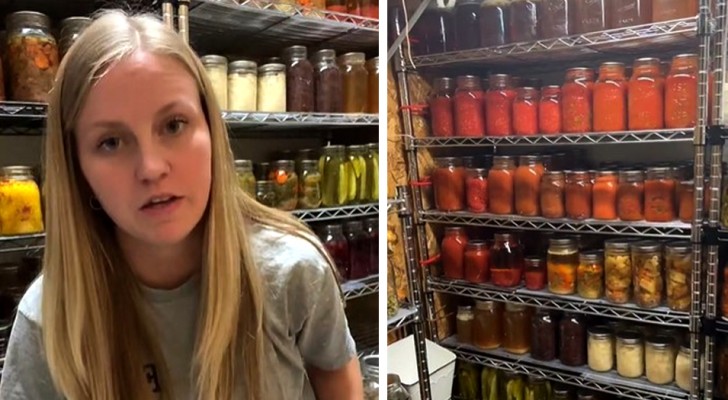 Advertisement
Eating is certainly a relaxing event, but often you don't have the slightest idea what to prepare for lunch or dinner - especially if you have to feed your children too. For this reason, when it comes to having to prepare food for everyone, many mothers like to plan and prepare lunch or dinner at least a few days in advance.
Kelsey Shaw, a 30-year-old mom from Crown Point, Indiana, USA, took early meal preparation to the next level. Let's see together what she did.
via Metro
Advertisement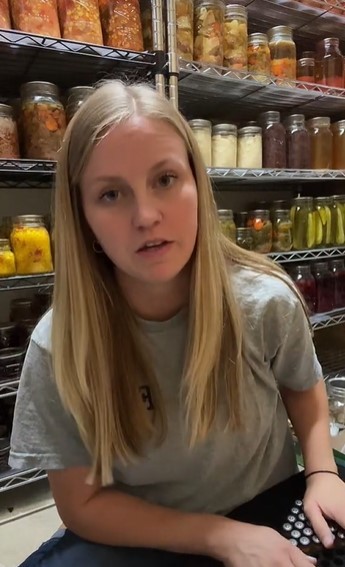 Kelsey prepared a total of 426 meals: these will be able to feed her family for the next 8 months. Kelsey and her husband, Nathaniel, 30, decided to move from Highland, Indiana, to their 5-acre farm in Crown Point in September 2017 to raise their three children in the outdoors. "When we moved to the farm we wanted to live a slower lifestyle and we wanted to know what we were eating and where it came from," she explained.
Living on a farm, most of the food she has in her pantry is grown by herself. It is a very tiring job, but the young mother has learned by herself how to preserve many dishes, from pickles to beef stew. Most of the food in her pantry is food she has grown herself. "I spend at least two hours a day in the garden and the food preservation process can take days or several months." The preparation of her 426 meals takes about three months. Notwithstanding, Kelsey likes to do this chore.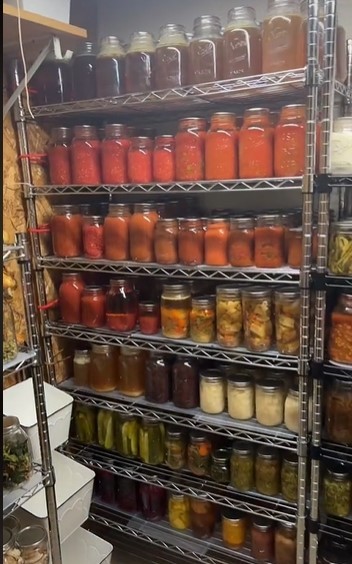 "Preserving food takes time, but I am passionate about it and every time I open the pantry, I am filled with pride in the excellent work done," she commented. "The key to making everything work, is to concentrate on one task at a time. For example, if one day I harvest all the peppers I will preserve them immediately. Then, I move on to the tomatoes, and so on."
Having a vegetable patch available, Kelsey manages to produce throughout the year, preparing fresh food from their farm in the summer months and using meals prepared in the winter months. "This way, I never have to worry about making dinner if it's been a busy day," she commented.
What do you think of Kelsey's food prepper methodology?