"I was alone and penniless, but sewing changed my life": today she is a millionaire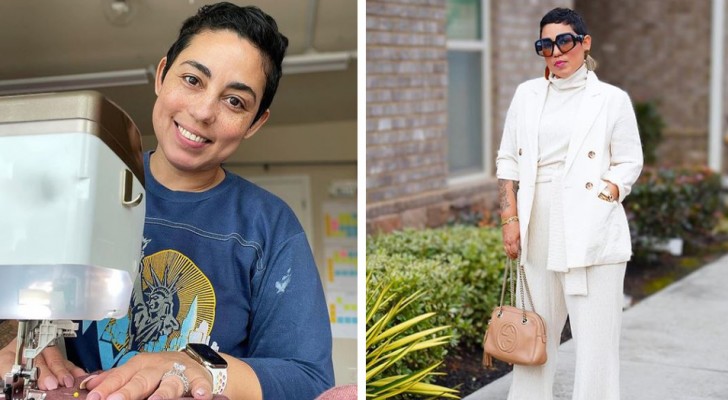 Advertisement
We all have a secret dream, a project or an aspiration that we have to set aside in favor of greater responsibilities. Yet one should never put aside one's passions, because they can lead us to greener pastures.
A great example of this is Mimi Goodwin - better known as "Mimi G", a young woman originally from Chicago - who literally went from rags to riches thanks to her great self-confidence and tenacity.
via People
Advertisement
This young woman spent most of her summers in Puerto Rico with her father. And it was here that she cultivated her passion for fabrics, and especially for sewing. But Mimi had a life that was anything but simple and this prompted her to move to California when she was only 15 years old.
At 17, she was homeless, alone and expecting her first daughter. All she had was a lot of tenacity and her tireless love for sewing. "I had to deal with a lot of problems, but sewing was a way for me to free myself and relax, and that's how I used it," she said. Thanks to the support of some of her friends, Mimi enrolled in a fashion school. But she realized that she had already learned everything she needed for her sewing projects. It was then that she made the decision that changed her life: to publish her passion for sewing and fashion online.
Advertisement
"I was a single mom, struggling to make ends meet and trying my best to stay afloat when I started my blog," she explained. Her success came thanks to her YouTube channel "Mimi G Style" and her videos with step-by-step guides to teaching others how to sew. These videos have allowed her to create a real brand. "People were crazy about them. I didn't want to charge for giving sewing lessons, but thanks to the success of the video tutorials, I was able to turn my blog into a digital business," Mimi explained.
From there, her ever-growing success revealed another golden opportunity: teaching sewing and design to beginners. Thanks to the proceeds of her online business, Mimi launched Sew It Academy - a platform that now boasts over 12,000 students and she teaches everything from women's clothing to modeling and sketching. With her success, Mimi has realized that her work is not just about fashion: "it's so much more - it's about giving people an outlet for their creativity and a safe place where they can share what they are doing".
We congratulate Mimi and wish her an even brighter future going forward.
Advertisement