Entrepreneur asks a 100-year-old man if he wants to go to Disneyland with him: he accepts and has an unforgettable day
There are people who are born with the drive to help others and who will do anything to spread kindness and generosity. One of these is Isaiah Garza, a designer and entrepreneur who was able to change his life in a decisive way. Once homeless, today there are celebrities who wear jewelry Isaiah made. Thanks to his fame, Isaiah can also devote himself to another important activity, which is to make the lives of others better and inspire future generations. Among the many positive actions he has taken, Isaiah made life better for a 100-year-old man - a man who believed his best days were behind him.
Advertisement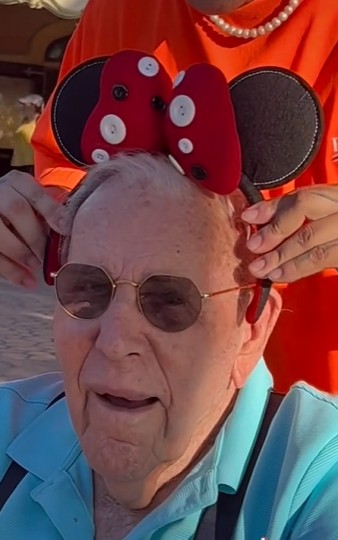 In one of his videos on TikTok, Isaiah asks an elderly man he met on the street if he would like to accompany him to Disneyland - the most famous amusement park in the world. The elderly man is a bit confused by the question and asks Isaiah if he is sure he wants to go with him. "Sorry if I'm bothering you, but today has been a bit of a difficult day for me," Isaiah says in the video, as the old man listens to him, supported by his walker, "I was wondering if you would like to come with me to Disneyland."
The elderly man, who is 100 years old, could never have expected such a proposal and accepted it willingly. Right from the start, it is clear that Isaiah is going to give the man a great day. And Isaiah made sure that the offer felt like the elderly man was doing him a favour (and not vice versa). In any case, at the end of the day, both of them had a wonderful time.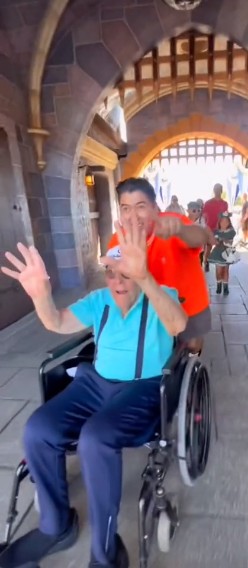 In the TikTok video we can see the elderly man who, despite his age, has a lot of fun on the rides at the amusement park - after all, the magical world of Disney is ageless! The most moving thing is how, at the end of the day, Isaiah managed to transform this man's day into one of his most memorable moments: "I thought my life was over," comments the elderly man in the video, visibly moved and happy by the park visit. Let's not forget that elderly people are often isolated from society and it is very difficult for them to overcome their loneliness. The joy of the man, however, is certainly a precious gift also for Isaiah, who can't wait to share more moments like this with other elderly people.