Man orders a food delivery, but receives an empty bag: the delivery person had eaten everything and left a note to apologize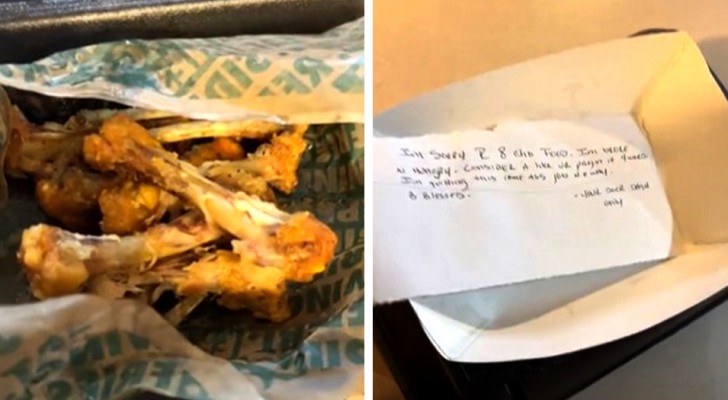 Advertisement
Nowadays, it is very common to order a hot meal over the phone or on the internet and have it delivered directly to your home by a delivery service. There are many reasons why you may choose not to make your own dinner: maybe you are tired after a long day of work; you have guests and very little time to prepare everything; or you simply want to eat something different. So you order a home delivery meal and wait for the doorbell to ring.
This is what the subject of this story did, but he received a bit of a nasty surprise. Let's find out together what happened:
Advertisement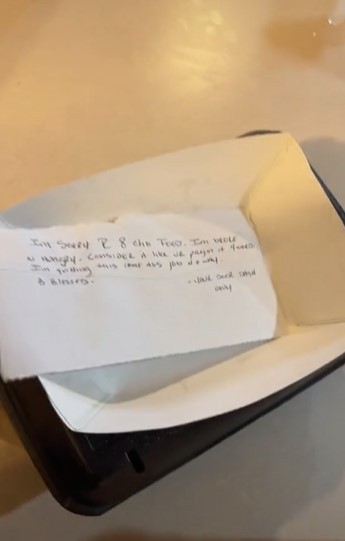 The TikTokker known by the name @thesuedeshow, posted a video on his account showing the moment he received a meal ordered from WingStop, an American food chain. The man eagerly opened the bag, but was left speechless when he saw that there was nothing inside. That's right: the order, which was supposed to contain chicken wings and chips, was actually empty and only contained a note.
Incredulously,@thesuedeshow read the note, which said: "Sorry I ate your meal, but I'm out of money and I was hungry. It's like you bought me dinner."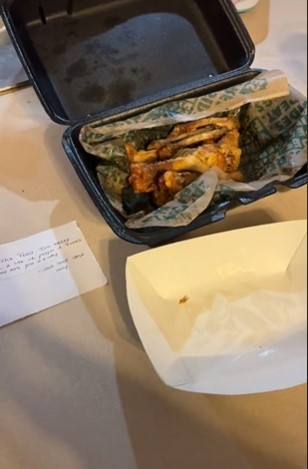 In short, the delivery person was so hungry that he could not resist and decided to the dinner he was transporting.
Technically, the delivery had been made, but only of empty boxes and and chicken wing bones. The incident caused a great deal of hilarity on the internet.
Advertisement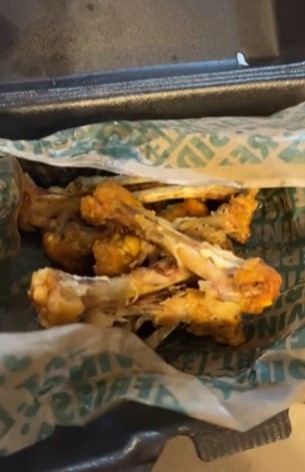 Many readers were critical of the delivery person. On the other hand, there were those who were a bit more sympathetic. Considering that he was starving and that he also left an apology note, many followers of @thesuedeshow didn't feel the delivery person should be punished. In any case, most of them suggested that the man ask for a refund.
How would you have dealt with this situation?