They pay him € 200 euros a month as a chef: "they called me unreliable because I quit"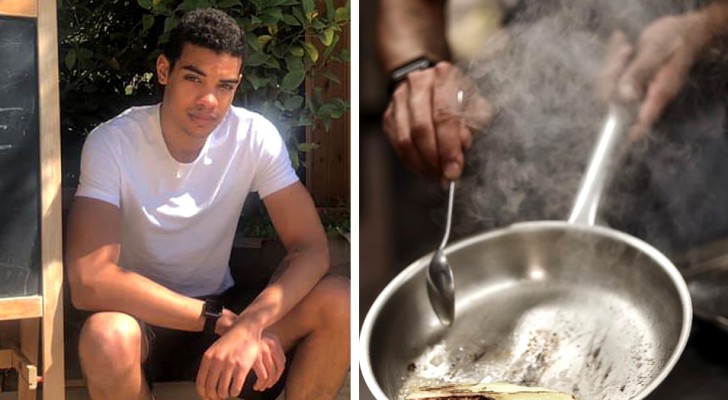 Advertisement
Being able to practice the profession of your dreams is not an easy thing, we all know this well. There are people who, after a period of education, are able to enter the workplace immediately and also earn good money; then there are those who have to do a lot more to succeed. Nowadays, many young people work with irregular contracts and are paid less than they should be - despite being great at their jobs. There are some work conditions that can only be accepted for a short "trial" period, after which it is imperative to look elsewhere and leave such conditions behind.
The subject of this story knows a lot about this: he is a young chef who for months was employed full time in a restaurant, but his pay was so low that he quit. Here is his story:
via Ansa
Advertisement
Yuri Zaupa is a 23-year-old young chef who has become the center of attention for having quit from a place that paid him only € 200 euros a month for an 80 hour week. This was a very low salary, especially as he managed everything in the kitchen from the beginning to the end of each evening.
"I started a trial period during which I accepted to work full time, but with a contract of only 16 hours per week. I liked the job and I decided to give it a go. But things did not work out and I went elsewhere. When I told the owner I quit, he told me that I didn't want to work, like all young people, and that he felt betrayed by me".
The owner had promised Yuri that, after an initial trial period, he would increase his work hours, but this was not the case. On the contrary, the next offer Yuri got was for part-time work only. Yuri obviously refused this offer and quit.
"Now I have found a good job. I have an excellent salary and a regular contract in a restaurant in Venice. My dream is to open my own place, where I can teach other guys like me the art of cooking". This bad experience, therefore, did not affect his aspirations - on the contrary, it strengthened them and stimulated Yuri to do his best for the future.
We wish him all the best of luck and that he can fulfill his dream of opening his own restaurant.