At the age of 5, he can play the piano brilliantly: they call him "the little Mozart"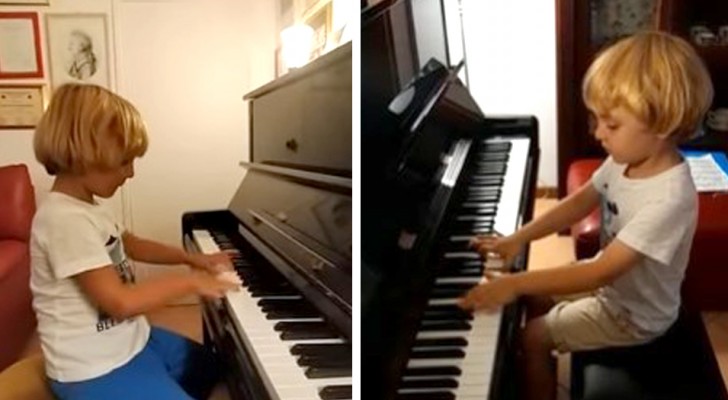 Advertisement
Many of us have heard about geniuses - people who have left everyone speechless thanks to their phenomenal skills in different areas. However, when genius comes to the mind, and it is a child of only 5 years of age, everything becomes even more spectacular.
This is the case of little Alberto Cartuccia, a child who, at a very tender age, knows how to play the piano perfectly and reproduce melodies and pieces by famous composers that are wonderful to listen to. But let's find out together how his passion was born.
via My modern met
Advertisement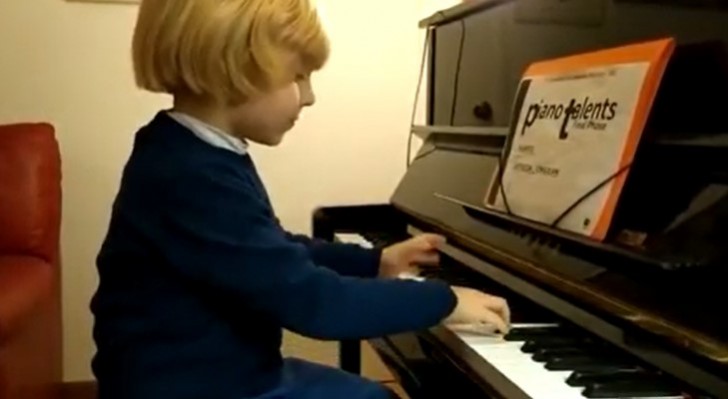 Simone Cartuccia/Youtube screenshort
Alberto Cartuccia is only 5 years old and, despite being very young, has followed his father, Simone, and mother, Alessia, in their passions. Musicians by profession, it was they who introduced the little one to the world of music. It was a journey which begun for pleasure but has turned into something much more important and serious.
Forced by the pandemic to stay at home, Alberto got bored due to lack of contact with his school friends. Alberto was already familiar with music and in particular, with the piano. When he was only 2 and a half years old, he already knew the difference between the white and black keys and, little by little, he learned different pieces, until he knew a full repertoire.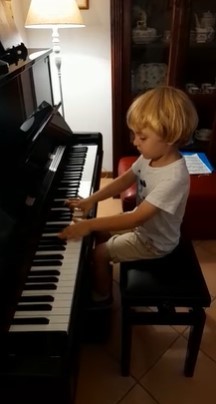 Simone Cartuccia/Youtube screenshort
Then, the phase of actual learning began and the little one practiced on the piano until he became an expert in it in a very short time. Having witnessed the abilities of their son, Simone and Alessia went ahead and trained their little son even more advanced music. And after sharing of his performances and his participation in various events and contests, Alberto became known all over the world.
Advertisement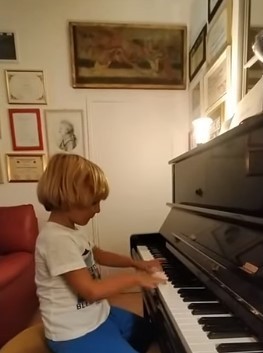 Simone Cartuccia/Youtube screenshort
His fame now precedes him and many have nicknamed him "the Italian Mozart". That's right: Alberto, originally from Italy, is associated with the famous composer who, like him, became famous at the tender age of 6, thanks to his tremendous skills.
Alberto is a child prodigy, who delights and excites those who are lucky enough to hear some of his performances. Seeing him at the piano is a unique experience that moves and fills the hearts of those who listen to him play. Don't believe it? Try listening to his work (click here): only in this way will you be able to appreciate just how talented he is.