7-year-old girl makes history at the Youth Olympics: she is the "fastest in the nation"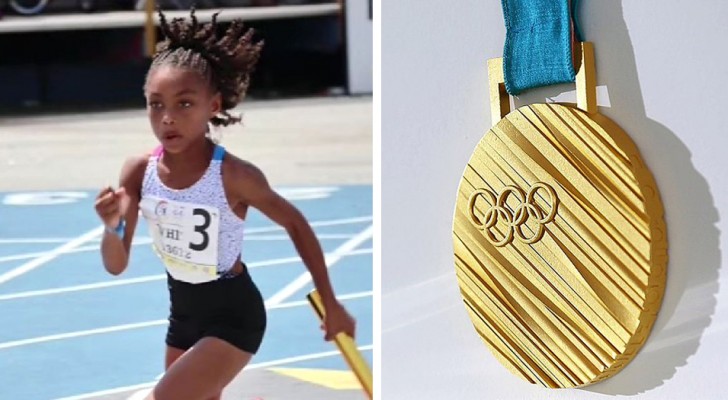 Advertisement
Children are pure energy: just spend five minutes with them to be overwhelmed by their carefree joy and natural desire to move - even if modern life encourages a more sedentary lifestyle. While most of the kids spent the summer playing video games or lounging around the house, a 7-year-old from Dallas, Texas, USA, decided to invest her infinite energy in training for the Junior Olympics. 
Let's find out who she is and her story.
via Fox4news
Advertisement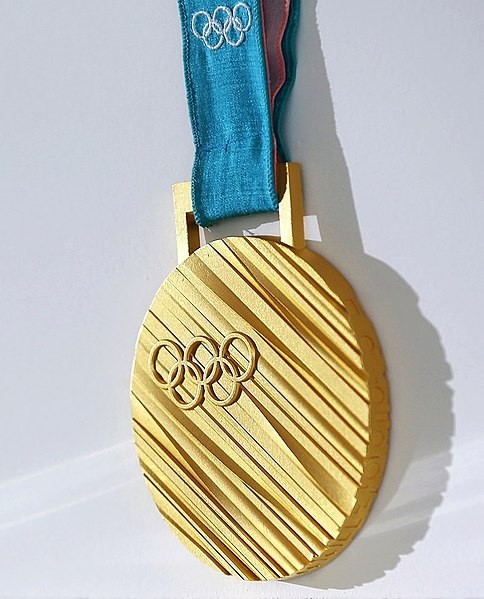 Korea.net/Wikimedia - Not the actual photo
Little Dakota White has already been in the press, when some TikTok videos, which portrayed her running on the track, went viral. She recently set a new record in the 100m relay for girls up to 8 years at the AAU Junior Olympics. Dakota ran her leg in under 60 seconds, also setting a national record.
When reporters asked her how she can be so quick, the little girl replied: "I just run very fast". Dakota's father, Cam White, is a former Texas Christian University receiver. He started training with Dakota when she was only 3 years old. "I immediately noticed her slender build, she has a great runner's form. Obviously, when she was little she wasn't that fast, but her body shape was perfect. Then, as she progressed, we got her numerous running coaches," he explained. "Since Dakota turned 6, she has been winning all of her races and excelling in a sport she loves."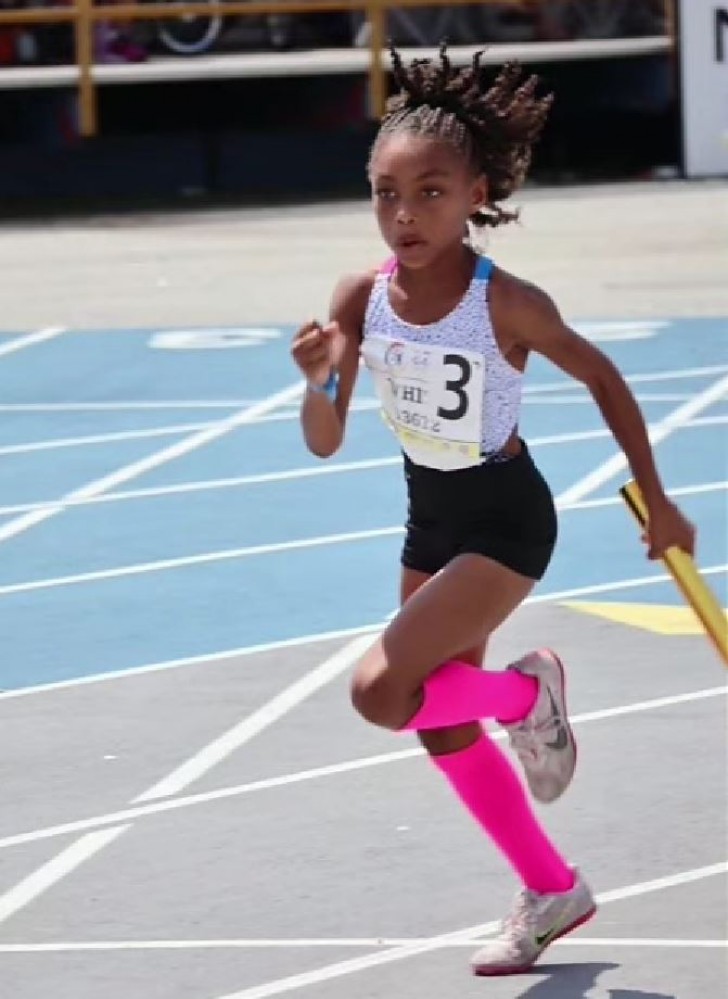 YouTube/screenshot - FOX 4 Dallas-Fort Worth
In a recent social media video, Dakota shared her motto: "No days off". In fact, the little girl explained that she did not want to take even one day off this summer, despite the heat. Her father said he helped her in her ambitions by encouraging her to follow a diet rich in healthy, fresh foods, and staying hydrated.
"She has cut down on snacks and junk food - she's eating healthily. Children are known to love unhealthy food, but for Dakota, we have tried to cut these out," he said. "She trains hard, but she does so happily."
Dakota proudly displayed her new gold medal won at the Junior Olympics, stating that she is now starting to collect quite a few. "When I see them, they look like dozens," she said, smiling. Her dad said the medals are all on display in her room next to photos of her idol, LSU track and field star Sha'Carri Richardson - also from North Texas.
We hope that this young star will achieve the success she deserves. We wish her all the best!