"We will let you know": but after 14 years, this job applicant was still waiting for an answer. He calls the company to get some pay-back
Finding work has never been easy, but in recent years, finding a permanent job, or at least a decently paid job, seems to have become almost impossible. Young and old who are looking for work these days, know they have to arm themselves with unlimited patience and endurance. Unfortunately, many companies don't even bother to phone the candidate following a job interview, to communicate the outcome, let alone communicate with an email. It is a sad, modern reality in which the subject of this story also found himself.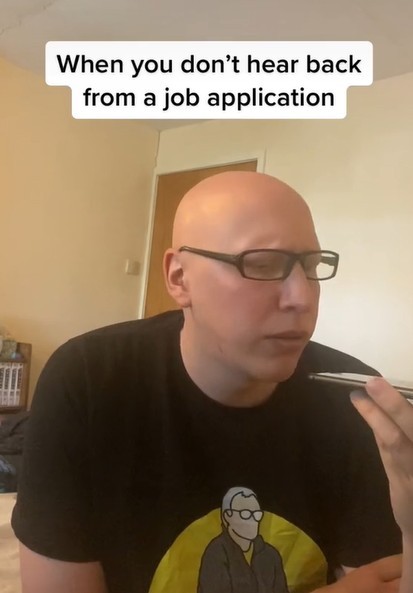 The subject of this story calls himself the "Little Slug Company" on social network platforms, and it is through his TikTok account that he described his job search experience - which never happened - with a company called The Royal. 14 years ago, the man presented himself at a job interview and at the end of it, he got the classic response: "we will let you know". But no notification was ever received. This is unfortunately a very common habit among companies who say they cannot waste time responding to every candidate. Little Slug Company, however, has never accepted this, and now that he has a secure job and an important online presence, he has decided to get some pay-back against the company that never answered him.
In a video, the man showed the exact moment when he phoned the company to play a little prank: "Hi, I applied for a job at The Royal a while ago and I was just calling to withdraw my application," he says to the receptionist. On the other side of the phone, the receptionist replies: "Ok, don't worry. What position was it for?". When he tells her, the receptionist is clearly perplexed, as she cannot find the vacancy in her database. She then asks him when he applied for the job. "I applied in 2008," the man tells the receptionist and continues: "You guys put me through a long and complicated application process, but I never got a result communicated to me yet, so I assumed you are still probably deciding who to hire. Given this, I thought I'd let you know I have to withdraw my application."
Users enjoyed the funny clip very much, especially since a considerable number of people felt the same frustration as Little Slug Company: "When I first looked for a job, I applied for 150 companies in 4 months and I have not received a single answer from any of them." Many have therefore supported this innocent, little prank: "They wasted your time, it's right that you waste some of theirs". Do you agree?