Father of 9 children with financial problems spends his last £ 200 on work tools: today he makes £ 14 million a year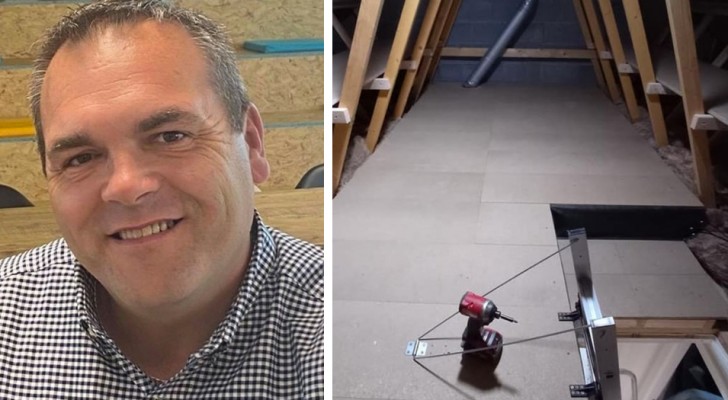 Advertisement
Without taking some risks, it is difficult to achieve the success that each of us aspires to. Each of our choices have consequences, of course, and it is not always possible to predict results: this is where the risk factor comes into play, which could make it that we get an opposite outcome. Rob Stone knows this very well: he is a family man who in 2014 did not have enough money to feed all nine of his children. In a state of severe economic poverty, the man took a big risk: he spent the last £ 200 pounds left in his account to buy some work tools and throw himself headlong into the construction world. Years later, Rob's gamble paid off and now his business is considered one of the biggest in the UK.
Advertisement
Rob Stone managed to turn his last £ 200 pounds into a business that now earns him around £ 14 million pounds annually. This is a real success, which was far from being a certainty at the beginning. It all started in 2014, when Rob didn't even have enough money to feed his nine children; one day, the man saw an interesting online ad offering an opportunity to open up a loft building franchise. Rob, however, could not afford to buy a franchise, but he still decided to take a risk and use the last of his savings to buy some work tools that would allow him to enter the business as a contractor. Today, Rob is the owner of Instaloft, a leading loft construction business in the United Kingdom.
Rob's achievements have earned him the nomination as "Entrepreneur of the Year" at the UK Business Awards in 2022. His Instaloft currently has 140 employees in various UK cities and could soon reach annual sales of £ 30 million pounds.
"Instaloft was born in a very humble way, at a difficult time in my life and I worked really hard to build this business, so receiving this recognition is truly incredible after going through a few very difficult years," said Rob who is clearly very proud of his work and his achievements. Taking a risk means being aware of the possible consequences, positive or negative, that could arise from your actions ... but while hoping for the best. Rob did this, and today his financial difficulties are a distant memory.