Child chooses to lose at a party game to support his autistic best friend instead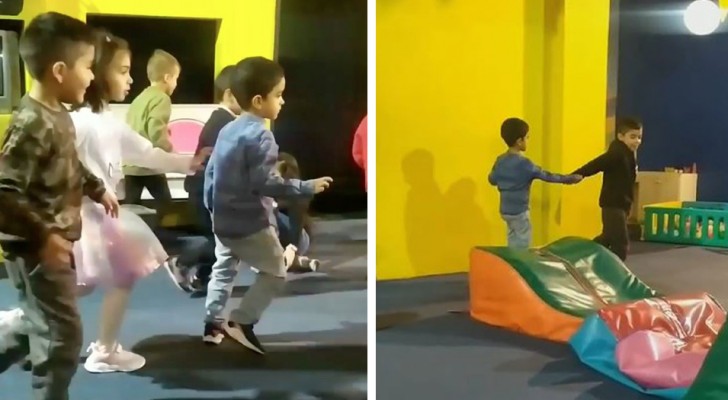 Advertisement
Most parents with children born with Autism Spectrum Disorder (ASD) often experience difficulties when the child is placed in new social situations, such as the first day of school or attending a children's party, as the little one may find themself becoming distressed. Not all children are be able to understand such reactions, and this could cause unpleasant incidents due to a misunderstanding of the disorder. Fortunately, however, autism is no longer a taboo subject in the world, and more and more people are beginning to understand and respect the needs of those who suffer from it.
Advertisement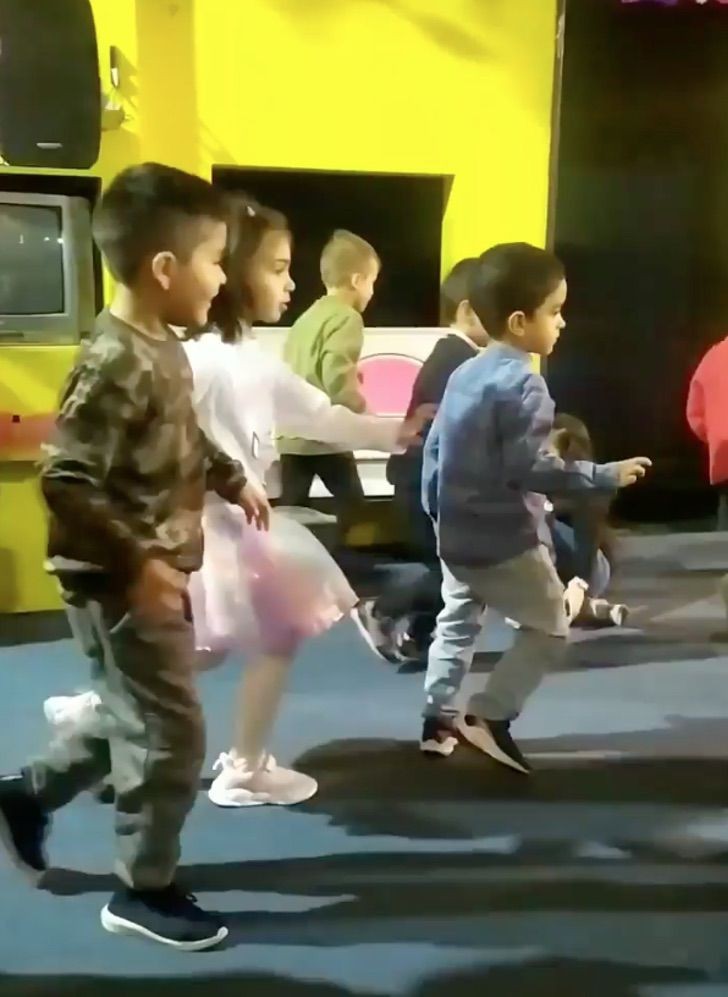 This fact is shown clearly in a video that recently went viral, which shows the story of Mateo, a child with autism who - in the middle of a birthday party - felt a little insecure during one of the organized play activities.
When the birthday party organizer asked the children to line up against a wall to play a game, Mateo didn't know what to do and became confused. Fortunately, his best friend Leon was around to assist him.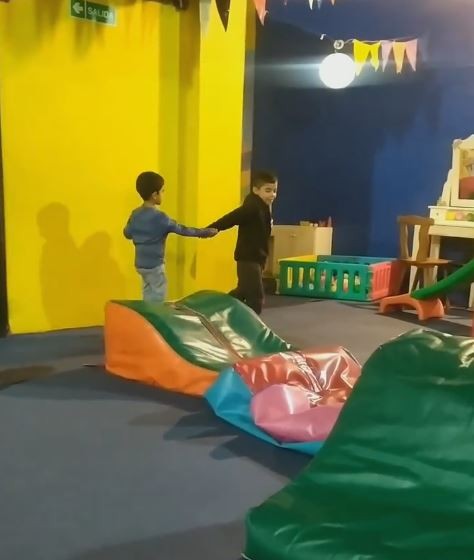 "The birthday party was for Ornella and all the children who attended are her classmates. As you can see from the video, Mateo followed the instructions of the party organizers. However, I'm not going to talk about Mateo's social progress," wrote his mom, Karla Rangel, in an Instagram post which accompanied the video of the party.
"When the organizer asked the kids to line up against a wall, Mateo found himself in the midst of the avalanche of animated children and did not know what to do. Leon (his best friend) held him by the hand to keep him from falling. He waited for things to calm down and then he led Mateo gently into the game. Leon didn't mind losing the game - he had no interest in winning. The only thing that worried him was that his little friend Mateo didn't get hurt. "
Advertisement
"Mateo has been in the same school for two years. These children have seen him progress, but they have also seen him cry or suffer a crisis. Together with him, they have learned that autism exists, and that a person who suffers from it wants to be accepted, loved, understood and valued. These children do not exhibit bullying or nastiness, but they are learning love, inclusion, acceptance and tolerance, "continued Karla.
"Leon gave me a great life lesson: we are all born to love - hatred is something we learn along the way", concluded Mateo's mother. We cannot agree more.