Nobody responds to an invitation to attend an 8 year old's birthday party: strangers give her an unforgettable party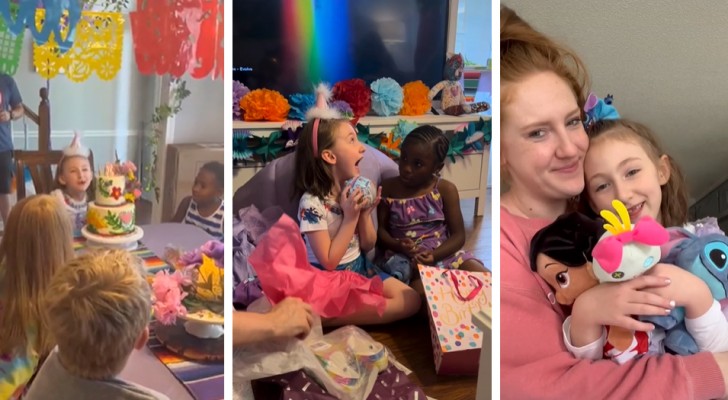 Advertisement
All children, without exception, deserve a birthday party with loads of friends and colorful balloons. Given this, it's always a blow to the heart when no one shows up at a child's birthday party, or no one responds to the invitation in time. Chloe Sexton wanted her little sister to have a nice birthday when she turned 8 years old, not least because only a short time beforehand, their mother had prematurely passed away due to brain cancer. When only a single person answered Chloe's party invitation, the young woman felt really desperate: now how could she give her little sister the best birthday party in the world? In her of sadness, and one day before her sister's birthday, the young woman posted a video on TikTok that changed the course of the day.
Advertisement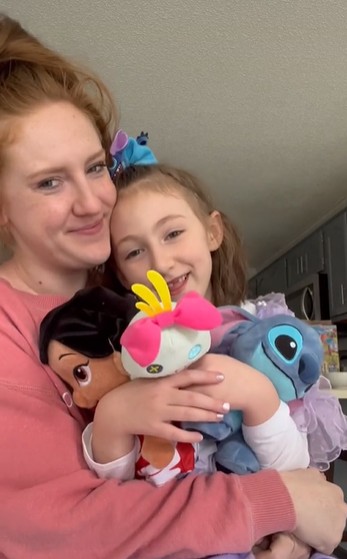 In the video, Chloe explained how hard she worked to throw a party for her little sister, Charlotte, who was to turn 8 years old but without the presence of her mother, who died unexpectedly: "My little sister turns 8 tomorrow. Her party will be this weekend. Our mother died of brain cancer 83 days ago. One ... only one child in her class responded to the birthday party invitation. I didn't have the heart tell Charlotte. Why was the response so poor? How come nobody from her class wanted to come to the party?" Chloe wondered. Charlotte had changed schools that year, but despite her efforts to make friends (which appears to have failed), she was in danger of being very disappointed at her birthday party. Chloe said in the video, tearfully: "For anyone with a young child, if a kid in your child's class is handing out birthday invitations, you just go. It's just an hour or two of your life. Please show up."
Fortunately, Chloe's video sparked an incredible response and lots of people showed up the next day to help make Charlotte's birthday special. Dozens of strangers arrived at Charlotte's house to make her birthday a legendary one: children, ponies, incredible decorations, lots of gifts and lots of unforgettable moments for everyone.
Advertisement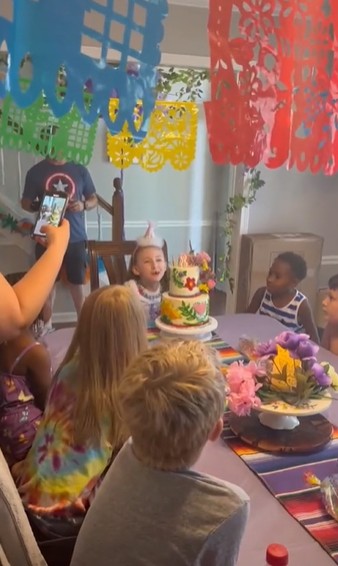 There was also a procession of vehicles, each one delivering a gift for Charlotte. For the little birthday girl, it was an unforgettable and joyful party: "It's even more wonderful than I thought it would be!" she exclaimed in her sweet, little voice on the video clip.
Thanks to the kindness of strangers, Charlotte and her older sister were helped out at a time that would have otherwise been very difficult to deal with emotionally. Even though the birthday party is over, kindness and new friendships continue to fill these sisters' days.
To see how Charlotte's party went, check out the video Chloe uploaded to Tiktok!
Advertisement