Couple sell their deceased son's car in order to raise their grandchildren: it was bought for $ 100,000, but was immediately returned to them
Life often confronts us with painful, difficult choices that we never thought we would have to make. The factors to consider can be many and it is never easy to decide to take one path rather than some other. A crossroads faced the two subjects of this story. Husband and wife, they are the parents of a deceased son and guardians to two wonderful grandchildren. This couple who, in order to cope financially, were forced to sell the car that their departed son had cared so much about.
Fortunately, however, there are wonderful people in the world who know when the time is right to do something special for others. In this article, we will tell you about what happened and describe the great act of generosity that these spouses received.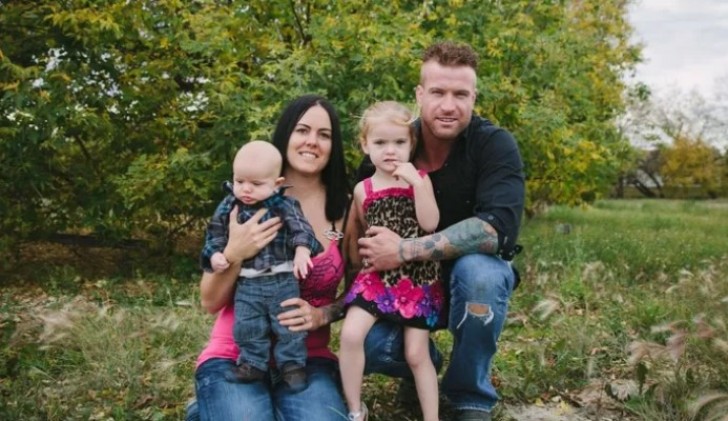 After the loss of their son and daughter-in-law, Ben and Marilyn Keryluke found themselves facing not only the pain of the untimely death of the two, but also the difficulties of raising two young children who had suddenly become their responsibilities: their grandchildren. Surviving their deceased parents, little Arielle and Liam were orphaned and the only ones they could count on were their grandparents.
Catapulted into this tragic situation, Ben and his wife have had many difficulties in managing this new situation - especially economically. To daily chores, this couple now had to deal with the medical problems the children had (they have degenerative hearing problems), and this made continuous, expensive specialist visits necessary to prevent their condition from worsening. All of this increased their expenses, which is why, after doing everything they could to cope, these grandparents were forced to make a tough decision: they decided to put their deceased son's car up for sale. Not just any car, but a 1973 Pontiac Parisienne, a vintage car to which the son was very attached to and which he would never have sold if he had been alive. It was too bad, then, that life does not always go one may hope and that there are times when it is necessary to part with something precious. The couple were forced to put the car up for auction.
However, once the auction took place, something unexpected happened. The auctioneer told the story behind the selling of the car and this story touched many of the people who had come to the auction. The automobile was eventually sold for about $ 100,000 dollars. But in order not to deprive the Keryluke family of precious memory of their deceased son, the buyers returned the Pontiac to the parents. Not content with just this, many other people worked hard to start a fundraising campaign for the family - and a significant amount of money has been raised to date.
This was an act of amazing generosity that has moved the web and is a story that has gone viral. The Keryluke family felt all alone and were in financial difficulty. They did not have much hope, but they met the right people and now their lives have turned around, thanks to this wonderful show of generousity. Now the family is back on track and their grandchildren lack for nothing.
If there were more generous people like this in the world, we would all be blessed.