"Show off your tummy and don't be ashamed": influencer encourages all women to wear bikinis without shame
Coming to terms with your body, accepting it as it is and not having too hangups about who we are and what others think, is not always easy. Especially for women, keeping a perfect figure and being seen in a certain way can become, in some cases, almost become a reason for living. In reality it shouldn't be like this at all - on the contrary, everyone should feel satisfied and comfortable with their body.
The woman we want to tell you about knows something about this. She is defying any taboo in this regard, and has posted some photos in which she shows her stomach and back. Here is her story: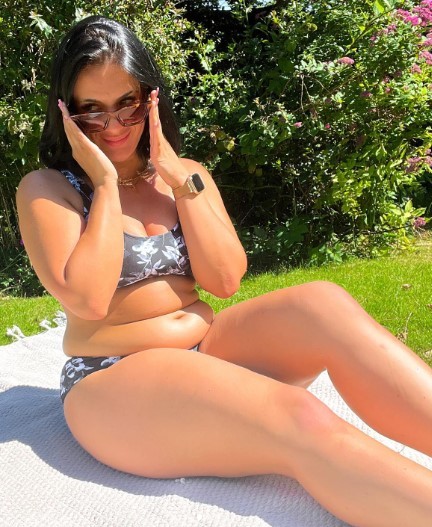 Meagan Louise Wells went viral on the web for showing off her "tires and love handles" without shame and without facing all the problems that, especially women, encounter with respect to their bodies and showing them off in public. We know very well, in fact, how putting on a swimsuit can be a huge step for many people to take and how many work hard to get back in shape before going to the beach in swimwear. This is not the case for Meagan. Through her photos, she wanted to encourage others not to be afraid to show themselves off in public.
"When the sun shines, put on your bikini, expose your belly and don't be ashamed. Get those shorts from the back of the wardrobe - or the short dress with spaghetti straps - that you no longer wear for fear of being seen wearing them. Do it, put them on and go out," she urges. This woman encourages her followers not to feel ashamed or to fear other people's judgments. Meagan, with over 26,000 followers on social media, shows herself as she really is, and tells everyone that you need to love your body because no one has the right to say that it is wrong to be carrying a few extra pounds.
Meagan's message got a very positive public response, and was appreciated by many who thanked Meagan for her courage. "Thank you. I'm on my honeymoon and your message has given me the strength to be more confident and to be more serene," wrote a user; "You have changed my life, my relationship with food, the way I look at myself and the way I think. Since I have been following you, my life has got much better. You are unique, stimulating and brave, thank you," another follower commented.
In short, sometimes a photo, a message with a lot of sincerity and honesty are enough to be happier in life and to convey the same confidence to others.
What relationship do you have with your body?