Dad holds down 3 jobs and works overtime to make his daughter happy by giving her the dress of her dreams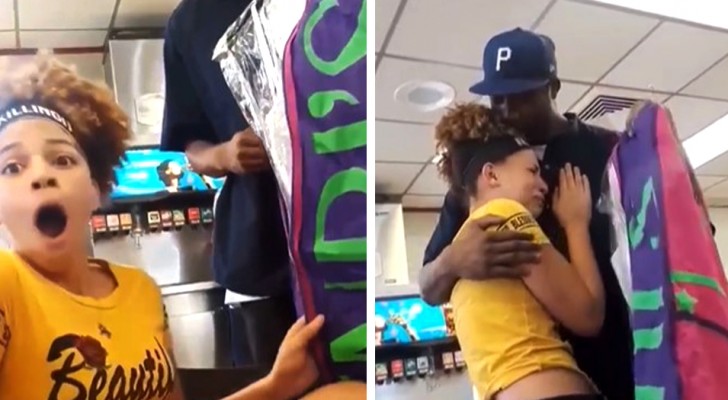 Advertisement
Nobody really knows how far a parent's love for their child can go. There are people who would put their very lives on the line, their own well-being, and will make any sacrifice necessary just to put a smile on their kids faces or make their little dreams come true.
And this is a little bit like what happened to the dad we want to tell you about in this article. This father is Ricky Smith, a 36-year-old man who went out of his way to make his daughter happy. Let's find out together what beautiful gesture this father made for his daughter.
Advertisement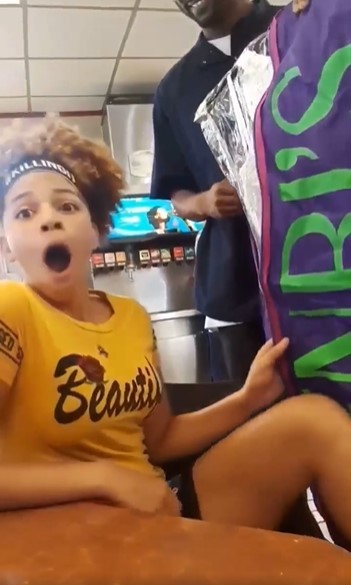 Style Exchange Boutique/Facebook
Ricky is the father of Nevaeha Smith, a 14-year-old girl who, for her prom, expressed the wish to buy a nice dress to wear for the event. Nothing strange about this, so far. The girl went to a shop and saw a very beautiful dress: a floral skirt and a white top, the dress was her dream dress, she said. So, once she got back home, she talked to her parents about it, asking if the price of the dress was within their budget. Unfortunately, the problem was just that - the dress was very expensive. The dress was tagged at $ 200 dollars - much too high for her parent to afford.
This fact left the girl with a bad taste in her mouth, and also affected her father. Despite daily sacrifices, holding down 3 jobs and saving whatever they could, her parents would never be able to afford to buy the dress, which is why they had to say no. Sad about the disappointment of his daughter, Ricky thought it over and consulted Kelly, the girl's mom - he decided to do something to make his daughter happy. So, he worked extra shifts at McDonald's, Popeye and the Circle K convenience store, worked 7 days a week, lost a lot of sleep, but in the end he managed to scrape together the money and surprised his daughter.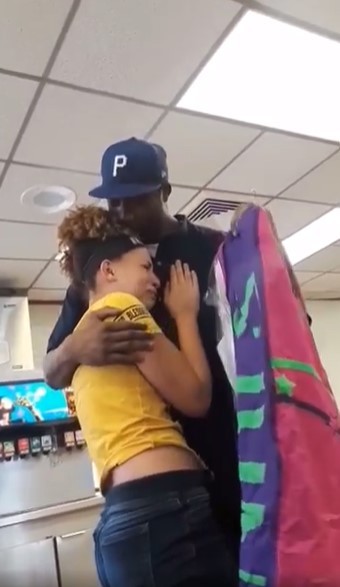 Style Exchange Boutique/Facebook
A few days before the prom at the Ringgold Middle School in Monongahela, Pennsylvania - where the girl had just graduated from eighth grade - Ricky asked her to stop at the restaurant where he worked, with her mother. Unaware of what was about to happen, Nevaeha appeared very calm in the video that showed her just as she was about to receive her surprise.
In the clip, while sitting at the table, the girl is joined by her father who, to make the surprise even more impactful, tells her that he has a dress that her grandmother bought her for the dance, even though it was not the dress of her dreams. A few moments later, as soon as the man opens the gift box, the daughter sees the dress she wanted so much. After a few moments of disbelief and shock, she jumps up and throws her arms around her father's neck. The girl was emotinally moved and thanked her father as much as she could for the beautiful gift.
Advertisement
The video of the event went viral and has garnered millions of views. And how could it have been otherwise, when seeing this moment filled with love, gratitude and happiness?
Perhaps there is nothing more beautiful for a parent than seeing a smile on their child's face? Do you agree?