Man asks his girlfriend to marry him and uses the speaker system in a supermarket: a very unique wedding proposal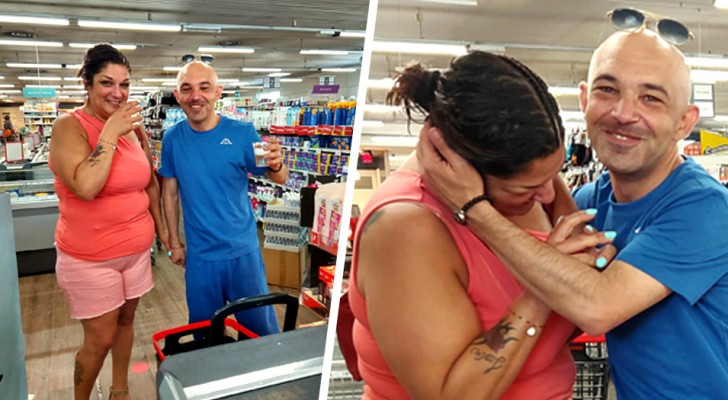 Advertisement
What is one of the best moments in life other than a wedding day? Probably, it's the moment when the proposal of marriage is made. This is the moment in which the future husband usually kneels before his girlfriend with an engagement ring and asks her to become his wife. This is a very exciting moment that everyone tries to organize in the best possible way and to make it a special and unforgettable happening.
Surely, the man we are about to tell you about had a very original idea to ask his partner to marry him. Let's find out what he did and how his partner reacted:
Advertisement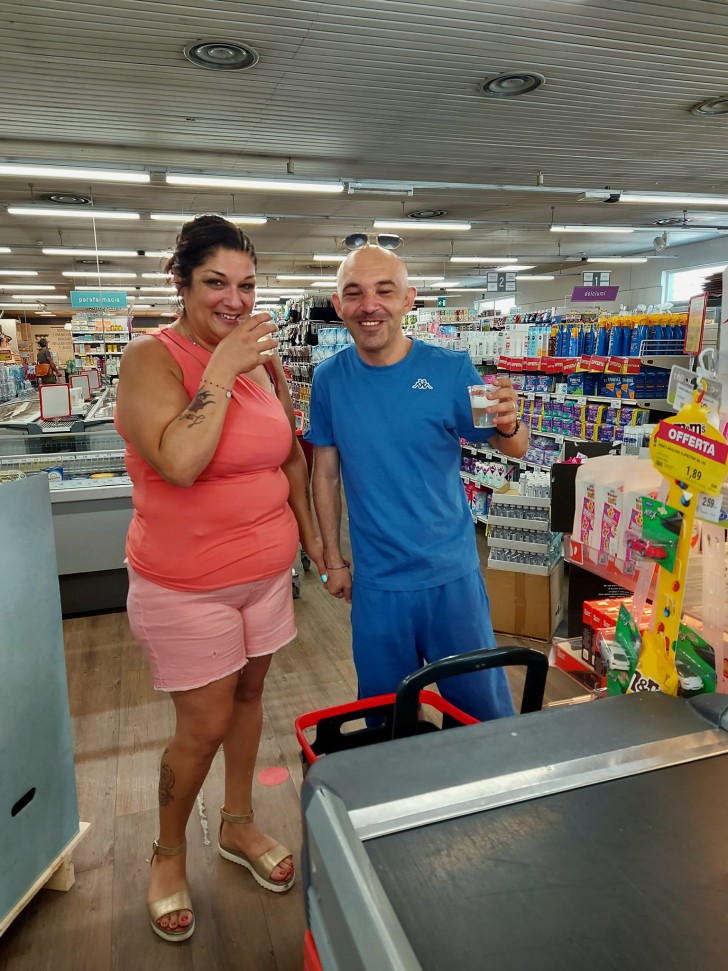 Adriana Ruzza - Sei di Mira se.../Facebook
On one hot afternoon, in the outskirts of Venice - one of the most beautiful and romantic cities in the world - a couple were shopping, when Salvatore Costarelli did something incredible. He asked for permission to use the supermarket's speaker system to ask his partner to marry him. This was a very original marriage proposal that the future husband wanted to make in front of all the people present in the shop at the moment. Are you curious to know what answer he got?
Tiziana, his partner, could not help but answer "yes" and they toasted the moment with a bottle of champagne that he had put in the fridge - thanks to the complicity of the staff. This was a thoroughly planned moment that left the woman speechless, and even those present were moved by the gesture. One person present posted photos of the moment to a Facebook group and wrote: "We were enchanted by the sweetness of these two who involved everyone in their happy moment. We did not miss toasting them and we really participated in the even with great willingness and happiness".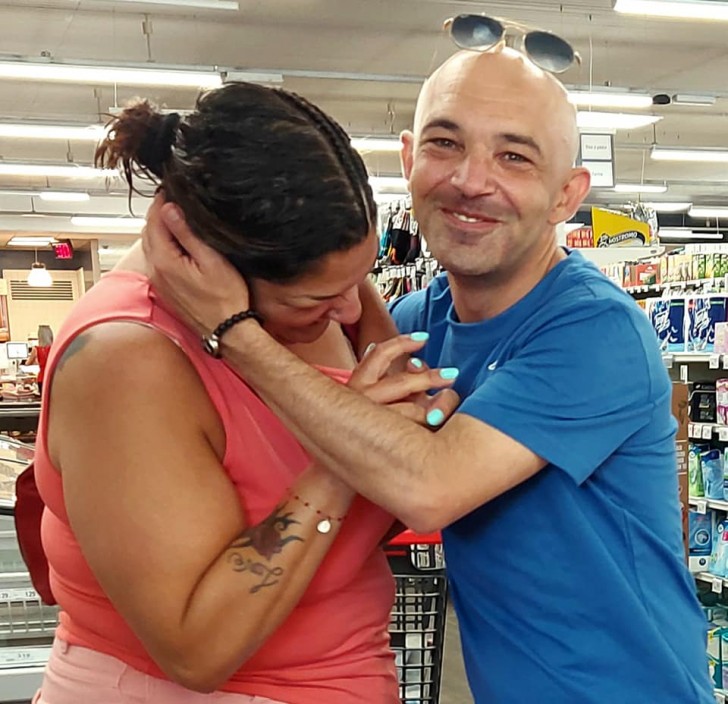 Adriana Ruzza - Sei di Mira se.../Facebook
Engaged for two years, Salvatore and Tiziana are originally from Sicily. Employed for about a year in a small town on the outskirts of Venice, the man received a visit from his girlfriend and thought appropriate to reciprocate and surprise her with this beautiful surprise. "I love you. You are my life. Will you marry me?" - the unexpected request filled everyone with joy, especially Tiziana who, in the aisles of the supermarket, heard the voice of her beloved over the shop's speakers. When she recognized his voice and what he was asking, she burst into tears of joy.
This sweet, modern fairytale certianly makes us smile and lifts our spirits: once again love proves to be stronger than everything - even physical seperations - and makes us hopeful for the future of mankind, don't you think?