Married for over 15 years, this couple sleep in separate rooms: "We are so happy now"
Chrissy and Tom Clark are a couple from Utah, USA, who got married in 2008 and have been together for over 15 years. Recently, Chrissy responded to a TikTok user who wondered if it was "normal" for married couples to sleep in separate bedrooms. In a video that has amassed nearly a million views, Chrissy explained that she sleeps separately from her husband. In fact, she showed her spouse's room and hers, which is just down the hall.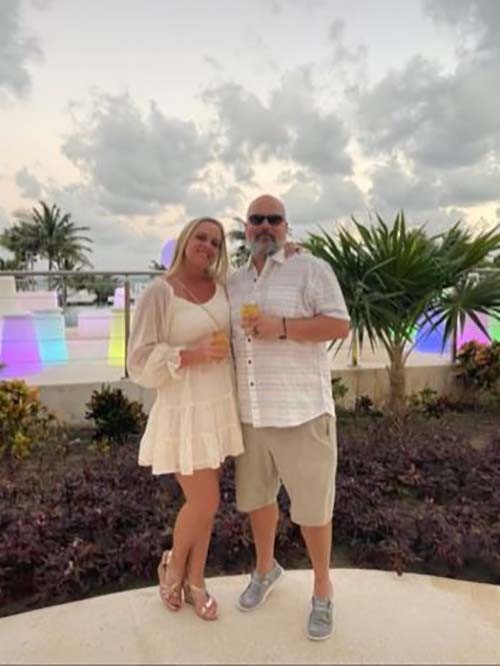 The couple chose to sleep in separate rooms a few years ago, because Chrissy had a persistent cough that didn't allow her sleep very well: "Because of the cough, one of us ended up sleeping on the sofa or in the guest room. After the cough went away, we continued to sleep in separate rooms because we were both much better off for different reasons," Chrissy said.
In fact, the reasons for sleeping apart are numerous: the two have very different evening habits. Chrissy prefers a dark room, while Tom likes to wake up to natural window light. She is more comfortable on a firm bed and he loves the box-spring, soft mattress. "Over the years we have tried different mattresses and have never been able to find one that we both liked. Not to mention that Tom snores and takes all the blankets," Chrissy commented.
The woman also explained that they both do smart working together, travel together, raise children together and spend all the hours of the day practically glued to each other. A restful sleep for both has improved the mood of the couple and made it even more close-knit. "The quality of sleep has improved our marriage. I'm not cranky, and neither is he. We still cuddle in bed and watch TV, but when it's time to sleep, he goes to sleep in his bedroom," she explained.
Chrissy then decided to share her habit on the web and with other couples to show that there is nothing wrong with admitting to sleeping in separate rooms - and that this does not negatively affect the couple's relationship. "I think a lot of couples sleep apart and don't feel comfortable admitting it. If there are couples thinking about doing the same, I urge you to do it," she concluded.
The video immediately went viral, garnering millions of views and thousands of comments from people who expressed their opinions about the story. Some have stated that they believe sleeping in the same bed is an essential part of marriage, while others disagree.
What do you think?