She pays for an eyebrow lamination, but the result is not at all what she wanted
These days, there are beauty services for everything - from hands to feet, from hair to eyebrows, but you must always remember to book an appointment with a real professional in the business and not with one you think might be an expert (without any evidence). Too often, in fact, we take a chance with beauticians and wellness professionals, risking having a truly terrible experience. Cassie knows about this. Known as "cassie_0181" on TikTok, she went get her eyebrows laminated but didn't get what she wanted. Unfortunately, it took weeks to grow her eyebrows back to normal, and with the advice of her followers helping in this regard.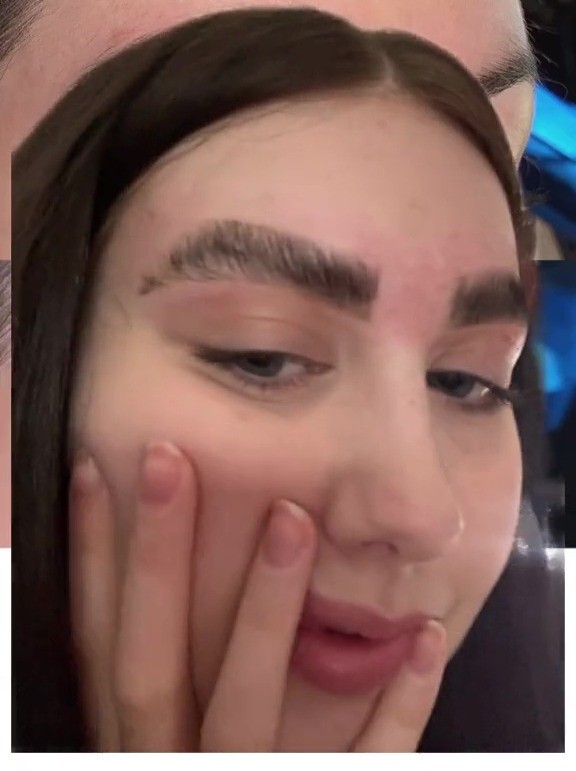 When you decide to go to get your nails done, eyebrows plucked or any other sort of beauty treatment, you often think you can save money by choosing the cheapest offer. Unfortunately, however, when it comes to the self interests of the person, this type of reasoning is usually ill-conceived because it almost a non-professional who offers the cheapest treatment. In short, it is useless to trust an unqualified cousin of a friend for this type of treatment: it is much better to pay a bit extra and to leave a proper salon, fully satisfied with the treatment you have received.
In this case, Cassie wanted to get an eyebrow lamination. This is the latest type of professional treatment for eyebrows that has become very trendy and popular in recent times. But what is this treatment all about? It is a treatment that aims to give the eyebrows a natural-looking fullness, through a "lifting" of the hair. It also uses particular colors and works on the shapes of the eyebrow arches. In short, the lamination treatment aims to thicken the eyebrows. It is a process that must be repeated over time in order to keep looking perfect, but we are sure that Cassie will now have some second thoughts about doing a repeat session after having had her unfortunate experience.
Some of her followers consoled her and suggested how to proceed to mitigate the unpleasant result she had paid for: hot water to dissolve away the dye and gentle brushing of eyebrows. Cassie tried to follow these tips, but sadly with poor results. In her follow-up videos, however, she showed herself back to normal and with a much more "natural" look, proving that she had finally overcome the disaster.
What can we say? Always use experts in the business and not people who are making up things as they go along!