Landlord raises her rent, but does no maintenance: she takes her revenge by showing the pitiful state of the house online
Finding an apartment for rent is not easy, and is at almost as difficult as buying a house, but often one always give in to the first offer that seems the cheapest. Unfortunately, the problems with the house emerge only after living in it for a while and it is not easy to ascertain all the possible problems that might arise at a new property after only a couple of visits. And as if that were not enough, the procedures for renting a house are numerous and complicated: both the owner and the tenant must have guarantees, and on some points, it is necessary to make a compromise.
Katie, aka the TikTok user "cornchipsandcorgis", didn't expect to rent a perfect house, but she didn't expect the owner to increase her rent when her current contract expired, as the house was literally falling to pieces.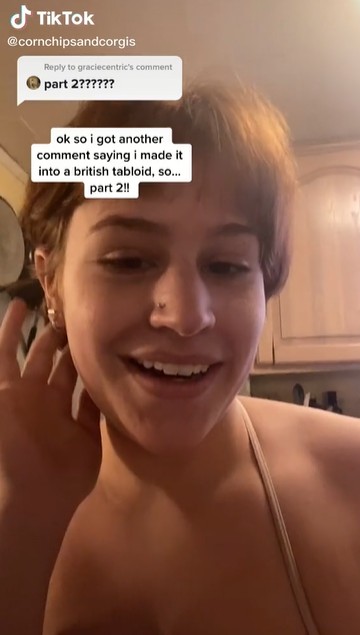 When the landlord told her that he would be raising the price of the monthly rent when the current contract expired, Katie did not just stand by and do nothing - she devised a cunning plan to "take revenge" for the injustice. To be fair, the owner could not expect to continue renting the dilapidated house without first having done some renovations and maintenance. First, the young woman decided to withdraw from the contract and find another accommodation. After that, Katie decided to sabotage potential new tenants for the property by showing them the truth: a dilapidated house, with the plaster falling off the wall and mold that, in different parts of the house, had ruined some of her personal belongings.
Walls full of cracks, water leaking and mold everywhere: such an apartment should not be rented to anyone without having some renovation work done first. Unfortunately, many homeowners believe that owning an apartment is enough to simply make a profit and do not realize, however, that everything needs maintenance.
Katie's video was a great successful, so much so that it was seen by more than 400,000 people. Among these, we are sure that someone has canceled their appointment to visit the property, while others have taken Katie's advice seriously about being cautious and to avoid jumping headlong into the search for a new home to rent (or buy).
In your opinion, will this negligent landlord ever be able to find new tenants?