Grandparents don't brush their grandson's hair during quarantine because "boys shouldn't have long hair"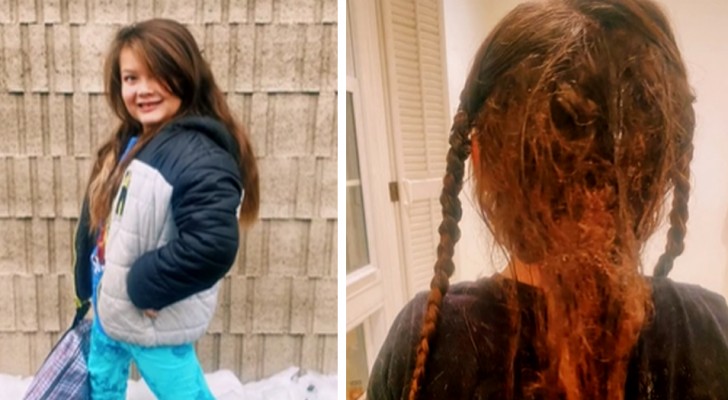 Advertisement
The Covid-19 pandemic has changed our habits and perceptions enormously; moreover, for some people it has been a real challenge to organize themselves properly after the virus turned their lives upside down. For example, a mom explained on TikTok how she had to send her 8-year-old Covid-positive son to his grandparents' home to pass his quarantine period. The son's mother, unfortunately, was at risk of serious health problems in case she contracted the virus and so she decided to have her son pass his quarantine confinement at his grandparents' house. After three weeks, she took him back home and made a startling discovery: the grandparents hadn't helped the boy to brush his hair even once. The child's long hair had become an unmanageable tangle at the nape of the neck - so much so that his mother had to cut it off. The reason for such neglect of a sick child?: "Boys shouldn't have long hair."
Advertisement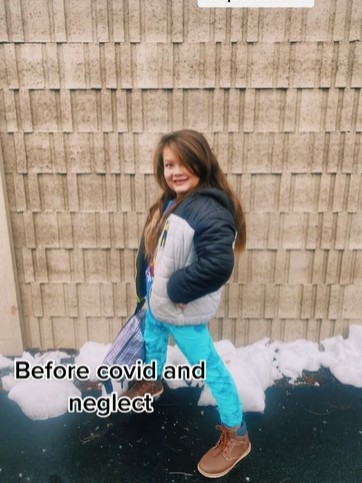 The woman, whose username on TikTok is "xanthehorrorfan", was shocked when she went to pick up her son: could it be possible that his grandparents hadn't helped him brush his hair even once? The child knows how to brush his hair, of course, but the mother pointed out that she often has a hard time brushing his hair properly at the nape of his neck. When this mother learned the reason her parents didn't take care of their grandson's hair, she was so shocked that she vowed never to leave her son with them ever again.
In addition, the mother explained that the child had been growing his hair for at least 4 years, with the intention of cutting it all off and donating it to "Wigs for Kids", an association that has been involved in donating wigs for over 40 years. to children and adolescents who are undergoing chemotherapy.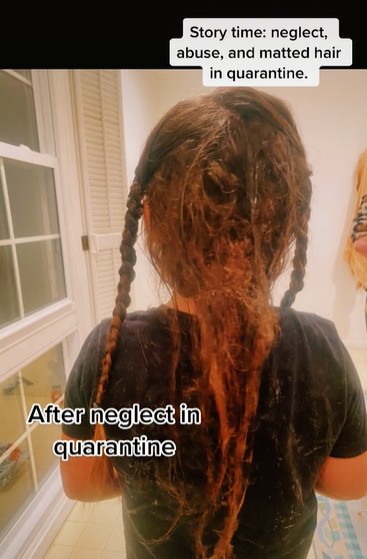 "His grandparents refused to help him brush his hair because of their personal beliefs and said my son is the one responsible for his tangled hair," said the mom.
The child was badly neglected by his grandparents during the quarantine period he spent with them, and as soon as his mother got him back into her care, she took him to the barber to cut the tangled hair off. A video on TikTok shows the scene in which the little boy gets his hair cut - at least the most damaged areas and with great sorrow being shown by the boy and his mother.
Advertisement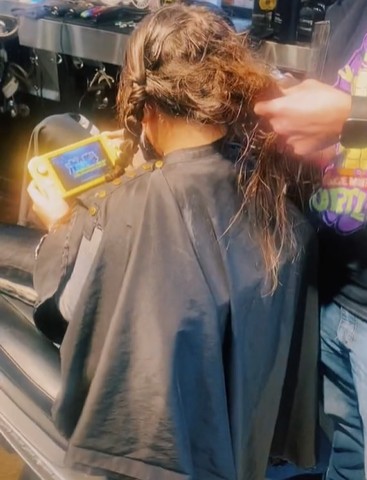 What do you think of this story? Many users expressed their solidarity with the mother and son, but others unexpectedly stated that his hair was too long for a boy. Write your opinion in the comments!