Laura is 33 years old and has already given birth to 9 children: "I love being pregnant, I would like to have a tenth child"
Advertisement
What is your secret dream? Your greatest aspiration in life? We are sure that the answer will never be the same for each individual, given that personal goals and wishes are formed from surrounding stimuli which, of course, vary widely from person to person. And it is precisely for this reason that today we want to tell you the incredible story of a 33-year-old woman who decided to pursue her main goal - the goal that makes her truly happy and that makes her feel like a well-rounded, real woman. In fact, the subject of this story said that she loves being repeatedly pregnant, for a particular, special reason!
via Mirror UK
Advertisement
Meet Laura McCarthy, a 33-year-old woman who has already given birth to a record number of nine children, and who now hopes to have a tenth baby. Not only is the number of babies carried in her womb thus far truly remarkable, the thing that makes this woman so unique in her life choices is that of her nine children, only four of them live under he same roof with her. The other five babies have been given up for adoption - this is because she had some of her children when acting as a surrogate mother.
So, four of her children live with Laura in her home; the other five were the result of a conscious and voluntary choice. After seeing a television program dedicated to surrogacy as a method to carry babies in the womb for some couples who could not have babies naturally, Laura McCarthy decided that she would take this path to become a "vehicle" of happiness for couples who longed for a child but could not have one.
Advertisement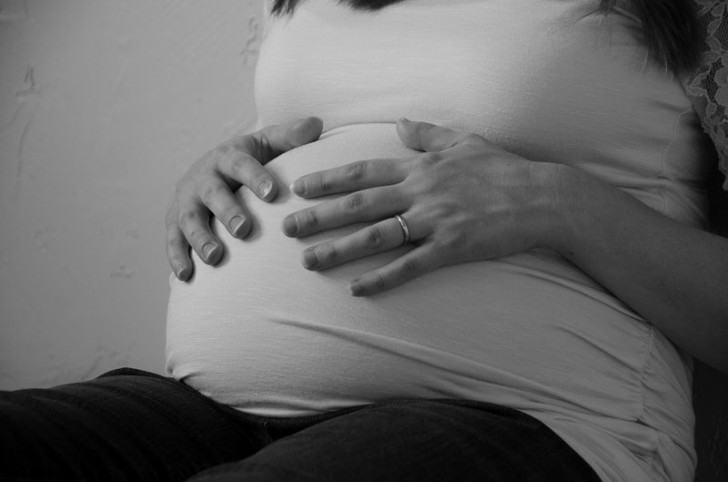 Usually, Laura first gets to know the circumstances of the potential parents looking for a child through surrogacy. She stays in contact with them throughout the period of the subsequent pregnancy making sure that everything goes perfectly and that there are no hitches along the way. Then, at the end of the long 9-month journey, with the birth of a child who will be entrusted to the loving arms of two lucky parents who, for many and different reasons, have always wanted to have a child, even though they could not have one naturally. Laura said that her ninth child (the fifth in her surrogacy) has almost gotten used to being constantly pregnant or expecting that she is already looking forward to meeting a new couple to bring happiness to other people for the sixth time, the tenth pregnancy in total.
A life choice that of this 33-year-old woman, has obviously caused a lot of discussion, between those who sided with Laura and defending her life choices, and those who instead affirmed that surrogacy is a barbaric, amoral and absolutely should be punished.
What do you think about this story of surrogate Laura?
Advertisement