Couple buy a plant for £ 12 pounds, then discover that each leaf is worth at least £ 170 pounds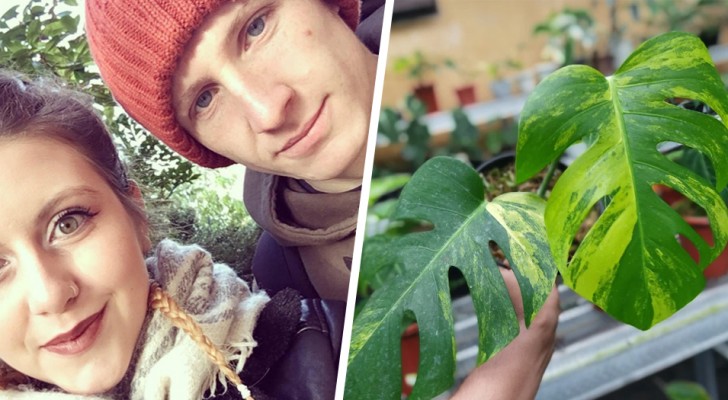 Advertisement
A stroke of luck usually happens when we least expect it, and can even come during the purchase of a plant. Perhaps not everyone knows that some plant species, being very rare, are also very expensive and naturally attract the most experienced horticulturists to buy them. A couple of plant enthusiasts, Harry Langstaff and Amy Briffa, bought a plant for the reduced price of £ 12 pounds ($ 16 dollars), without knowing that they had a small treasure in their hands. It wasn't until a new leaf grew that they realized what they had actually bought: a very rare plant, of which just one leaf would have cost a whopping £ 170 pounds ($ 231 dollars)!
Advertisement
Harry Langstaff and Amy Briffa had their eye on a £ 24 pound seedling which, after a few days, was discounted and put up for sale at the exceptionally low price of £ 12 pounds. This was a real bargain that the couple didn't miss out on. At the time of the purchase, however, although the two knew it was a valuable plant, they still didn't really understand how exceptional it was. That houseplant, in fact, turned out to be the incredibly rare and expensive Monstera Aurea Marmorata.
"When we first saw the plant there, we just looked at each other. We couldn't really believe what we were seeing" commented the two, adding: "It was discounted up to £ 12 pounds because it had a yellow leaf. The shop must have thought the yellowing meant it was sick. For people who collect houseplants like us, it's like winning the lottery, so you can only imagine what we were feeling at the time. "
Advertisement
Harry and Amy were a little worried about the health of the plant at first, but then they saw that just a week later, another leaf appeared immediately. And that's where the two finally realized how rare the plant really was. Harry estimates the plant is currently worth around £ 800 pounds ($ 1,090 dollars), but they'll wait for it to grow a bit more before selling it so they can sell every single leaf for around £ 170 each. The fact of it being variegated and therefore having lighter streaks, gives great value to the plant: "If the stem shows signs of streaking, then it is variegated and this will greatly increase its value", said Harry. Obviously, one must be careful not to confuse this feature with a possible disease on the plant.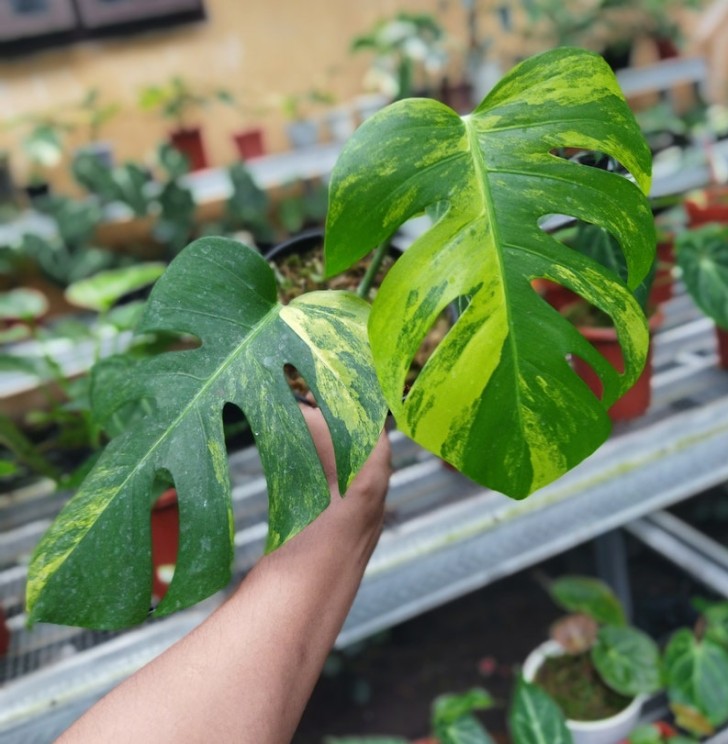 Of course, it's not every day that you get such a great deal, but one thing is to be learnt from this: always buy your plants from quality shops!
Advertisement