Couple go out 4 times and then the man finds himself assisting his girlfriend to give birth: now they are a family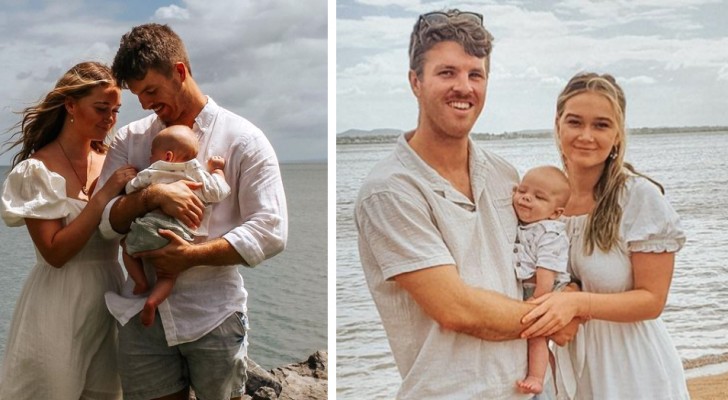 Advertisement
Getting to know someone through a dating app is not that difficult and not that unusual nowadays, but people you meet in this way may not always be honest with you. Of course, the same is true if you get to know someone by meeting them in the flesh - perhaps at some event - but the use of these applications has made it much easier to "make a choice" and so-called "profile skimming" that can be done even before having met someone. In short, judging a book by its cover has never been easier! This means that many people who choose to use these dating apps go out with lots of different people before they find someone of real interest to them. For Alyssa Jane, it was a real blessing that she trusted the boy she met in this way and who proved to be genuinely in love.
Advertisement
Alyssa Jane is 20 years old and met Max through Tinder, the famous dating application used by millions of users. The young woman had gone out with the 25-year-old Max only four times before finding herself at the hospital to give birth with him standing next to her. Alyssa, in fact, was about to become a very young single mother when she decided to start dating Max and he not only showed that he was sincerely interested in her, but also supported her immensly on the day of Alyssa giving birth. Such was the involvement of Max, that the nurses thought he was the baby's father!
Advertisement
The connection with Max was immediate and the young man never shrank back in the face of emergencies: every time Alyssa thought she was going into labor, he would rush her to the hospital. The young woman said: "My mother was on vacation and Max was with me for the whole week I had contractions and whenever I thought I was going to give birth, he would rush me to the hospital and then take me home. Work-wise, Max had to take a 'whole week of vacation to be with me". In short, Max has more than amply demonstrated that he cares about Alyssa and wants to be part of her life - and that of little Ollie, Alyssa's baby boy.
On the day of Ollie's birth, Max was actually returning from a business trip and Alyssa was supposed to go to the airport to pick him up, but her water broke and she rushed to the hospital. Max immediately went home, picked up everything he needed and rushed over to the hospital to assist Alyssa. The young man also took another week off work to be with Alyssa in the first few days after her giving birth. Alyssa believed she would be a single mom, but it appears that Max is in her life to stay.
Advertisement