Family wins a £ 3.5 million pound house after buying a £ 10 pound lottery ticket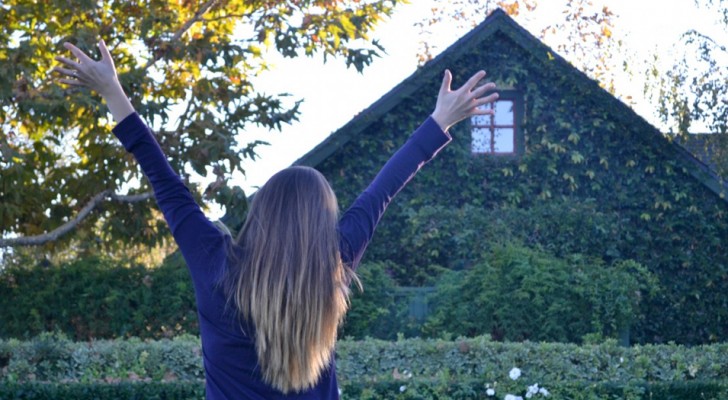 Advertisement
In life, getting by and doing well takes more than just relying on good luck. Of course, fate can intervene and touch our lives and, none of us know when good luck will come knocking on our door - and if it does, it will certainly do so when we least expect it. For this reason, when good luck unexpectedly touches us, we feel joy, happiness, ecstasy, and amazement all at the same time. Good luck, when it strikes us, can suddenly and profoundly change our lives. And it is exactly this that happened to this British family whose story has gone viral around the world ...
via New York Post
Advertisement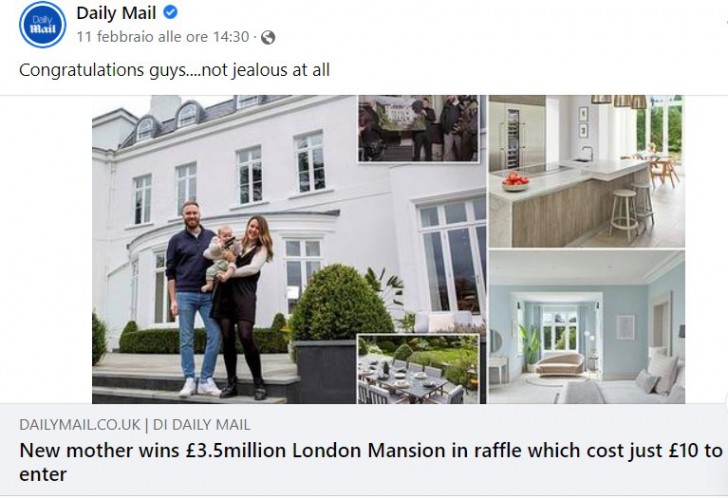 This is the story of Ben Pott and his wife Becca, a British couple who have recently given birth to their first daughter, Ava, and who live in a modest apartment in East London. Traditionally this area of London has been populated by those with low-income salaries and few resources. Since their little one was born, Ben and Becca had always dreamed of being able to move to a bigger and more comfortable house, and for this reason they often bought tickets from the English lottery company, Omaze. Ben was a frequent buyer of tickets for the draw, but he had never had any luck, so one day Becca decided to play herself: she knew that her husband had forgotten to buy the ticket that day, so she bought a package of 10 tickets for the price of £ 10 pounds, to try her luck one more time.
And it was very lucky that Becca, a financial analyst on maternity leave, had bought that package of Omaze tickets: the family had won a brand new house worth about £ 3.5 million pounds ($ 4.7 million dollars) - finally their life was changing and definitely for the better!
Advertisement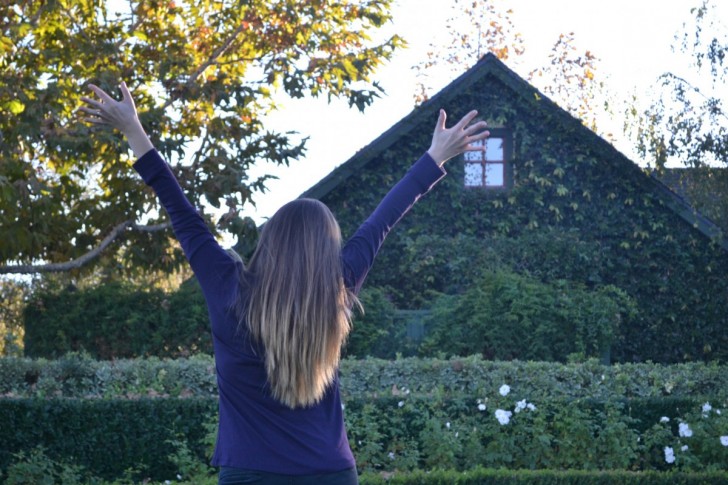 The house which now belongs to the Pott family has five bedrooms, three dressing rooms and four spacious and luxurious bathrooms; the wonderful residence also has a very large living room, an orange grove in the garden outside, an extra kitchenette, a Jacuzzi and a garage spacious enough to allow for three cars to park, an imposing entrance and a private garden in addition to the orange grove. Obviously, Becca and Ben are over the moon: "We've been wanting to move to a bigger place since our daughter Ava was born - now she's celebrating her first birthday in a mansion. We didn't have room for her grandparents to come and stay in our apartment which had only two bedrooms - but now they can have the entire third floor to themselves when they visit us. This win has really changes our lives. We will stay here and enjoy the house for the summer at least, but whatever we decide to do, we know that Ava is set for life! "
And we too are delighted for Ben, Becca and Ava Pott - a family that has long deserved to live a brighter future!
Advertisement