She spends £ 900 pounds ($ 1,220 dollars) a month on takeaways and restaurants but she never gets fat: a girl with an incredible metabolism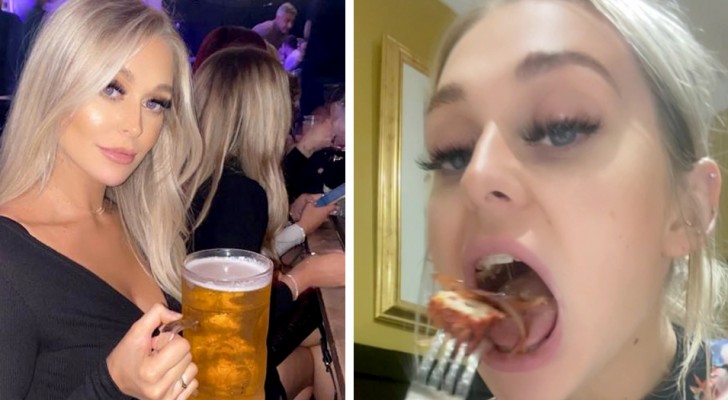 Advertisement
What is the dream of every person on this earth? Of course, it is to eat a lot of everything we like, without limits and never to get fat from it. This would be a real, unobtainable utopia for most people, but which for some, in some very rare cases, is an everyday reality. Although they are in the minority, there are some people who have a metabolism and an body system that, despite eating whatever they want, they do not get fat and maintain their physical fitness. This is the incredible story of Sabrina Moore, a 26-year-old English girl, who now everyone on the web envies...
via Metro UK
Advertisement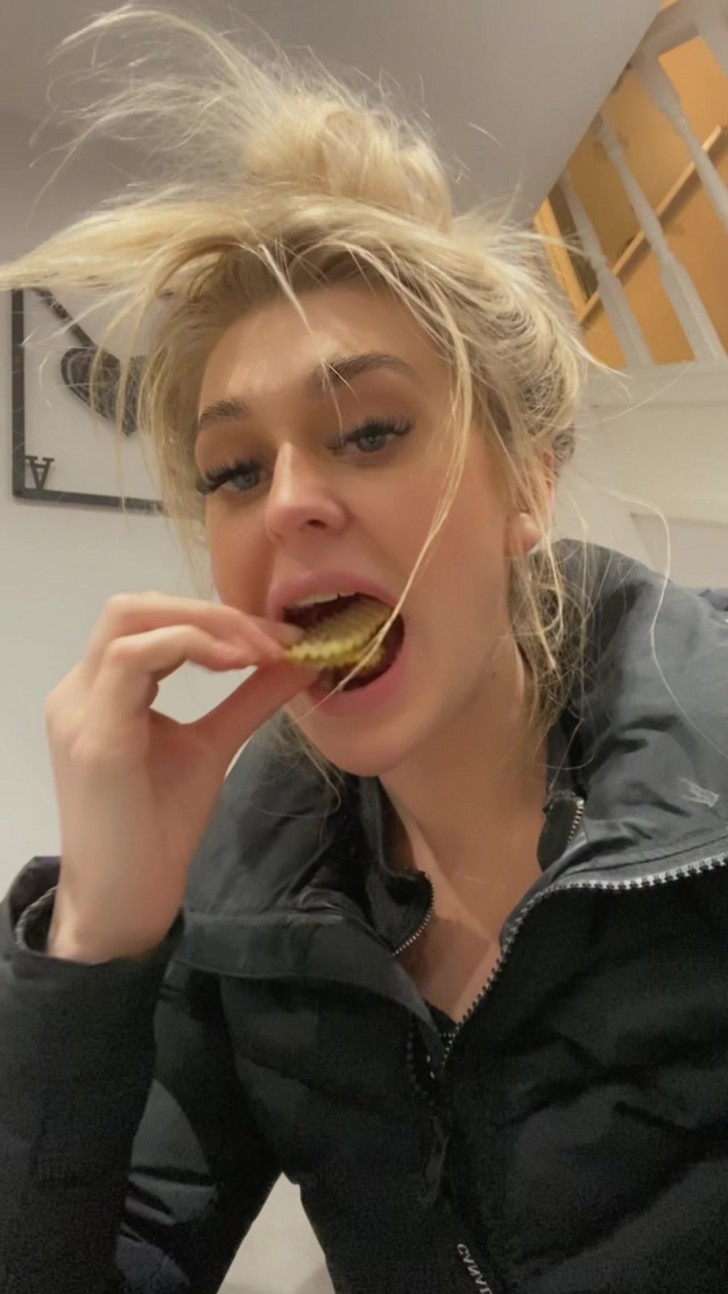 The young woman's name is Sabrina Moore, and she is a British woman who has just turned 26 and works as a beautician. OK, then, so far nothing about this is unusual. But for a couple of years she has become a real phenomenon of the web thanks to her videos and content published on TikTok which show her ordering loads of take away food or trying all the restaurants in her area. And even this is hardly strange or noteworthy. The incredible thing is the fact that this 26-year-old young woman has always loved to eat a lot - so much so that she orders take-away food or she goes out to eat at a restaurant almost every day of the year, but without ever gaining any weight.
Advertisement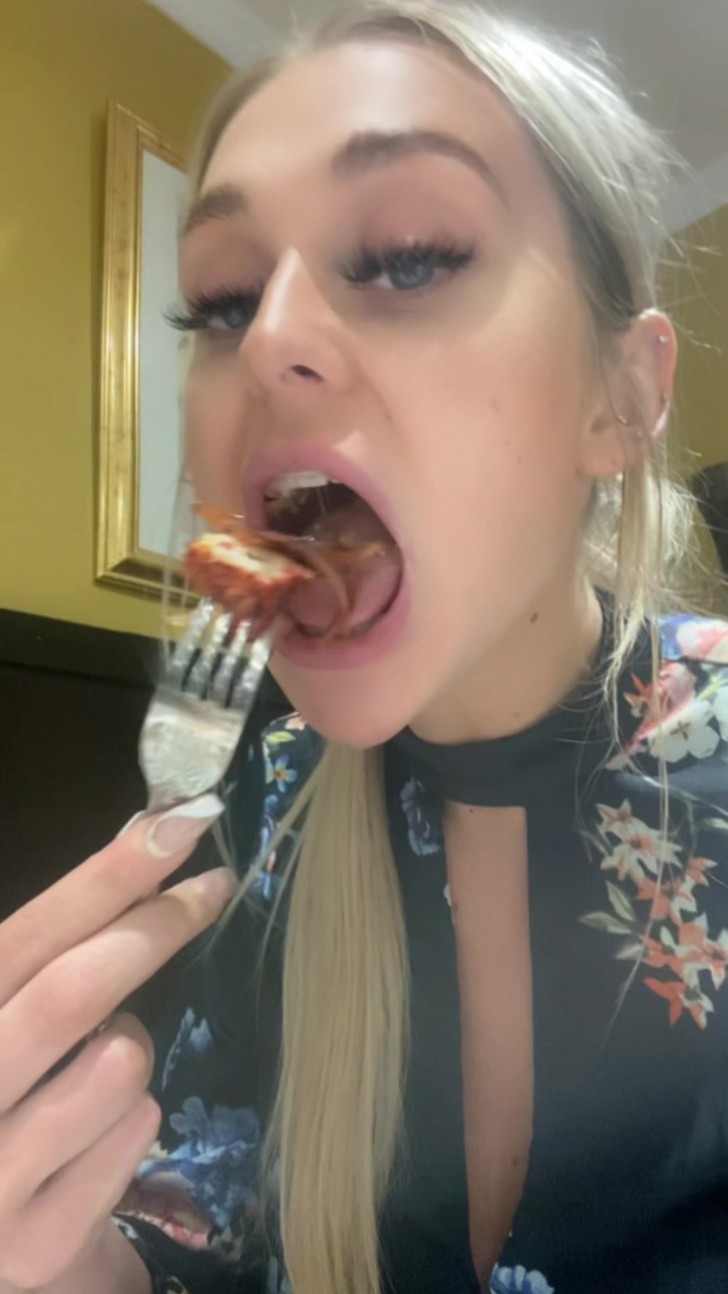 In fact, Sabrina Moore seems to embody the dream of most of the people of this world, namely that of being able to eat anything they want without putting on any extra wieght: "I have always loved food. When I was a child my father chewed the rmeat off of pork ribs and he gave me the bones to suck. I always try to eat as much as my father, he was my idol. We are a food-oriented family. I eat takeaway or go out everyday for my dinner. I also eat a lot of snacks. I do have breakfast, but then I eat a couple of chocolate bars for a snack. My favorite takeaway is a Chinese, but my boyfriend, Phil, likes burgers or pizza, so we compromise."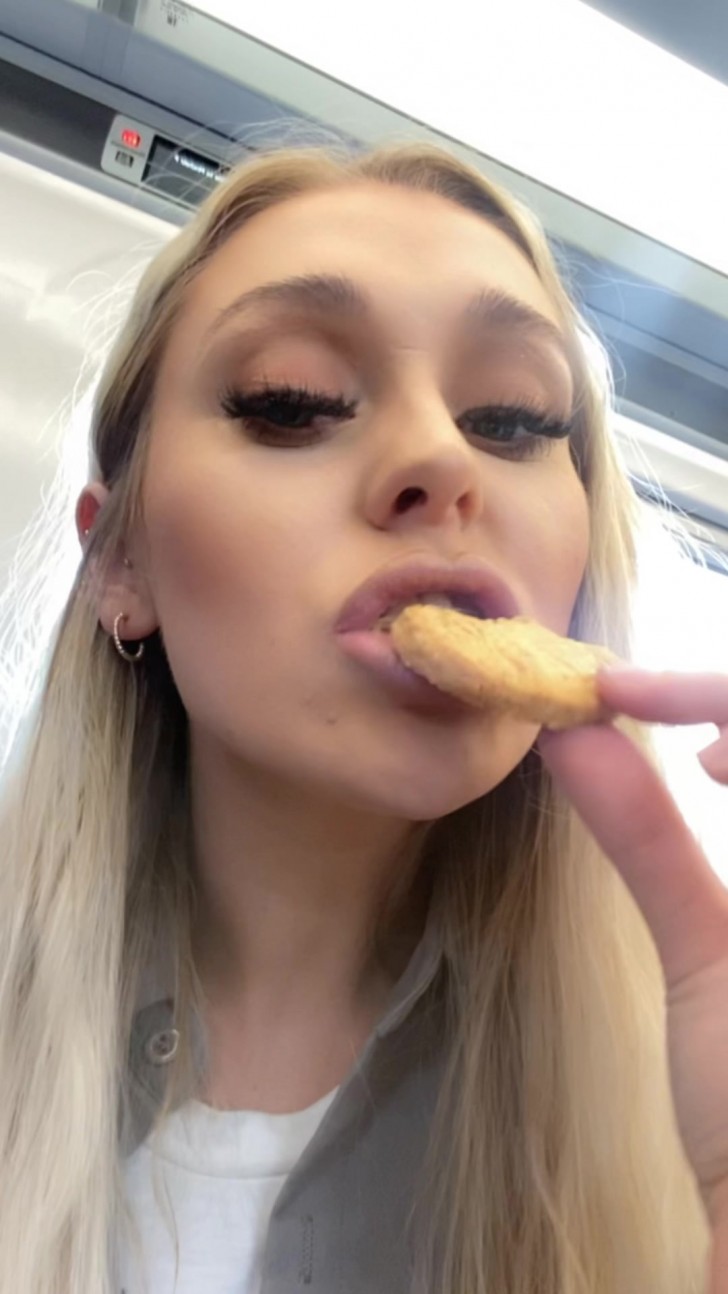 The girl also said on TikTok, "There was a time when I spent nearly £ 900 pounds ($ 1,220 dollars) a month on food, which is ridiculous. I'm naturally thin and I don't go to the gym even though I consume about 3000 calories aday. Sometimes I try to regulate my eating before I leave for a vacation, but it's a personal preference. "
Since the 26-year-old girl has been on TikTok posting videos or content showing her slim and slender physique while eating out every day at a new restaurant or ordering take-out, she has become a real star, and not for the reasons many would immediately imagine ...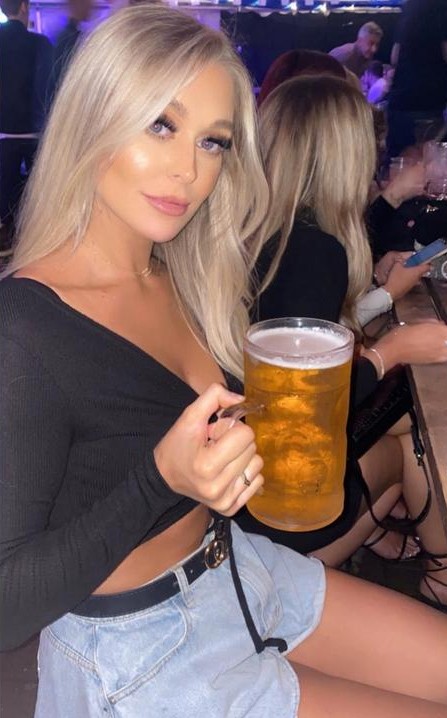 Many simply feel envious of her and her extraordinary metabolism, while others have felt encouraged to embrace their "weakness" towards food. The example of Sabrina Moore in fact shows that you shouldn't feel a sense of shame if you are always hungry and especially if you frequently have an overwhelming desire to eat. Physical appearance, even if in this case this girl is lucky, should take a back seat, because the beauty of life lies in its' imperfections.
What do you think about this? Let us know in the comments!
Advertisement