Family wins £ 1,000,000 pounds ($ 1,353,000 dollars) and the first thing they do is buy a support dog for their disabled daughter
An unexpected lottery win can change your life forever: sometimes the change can be negative, but sometimes it can bring joy, happiness and a long-awaited smile to a beautiful family. And this is a bit like Adam and Amy Pryor, a British couple who, in 2017, unexpectedly won £ 1,000,000 pounds ($ 1,353,000 dollars) in the lottery and used it, in part, to buy their daughter Charlotte a support dog. To be clear, however, we are certainly not talking about a domestic dog like any other...
Advertisement
Sweet, little Charlotte is a seven-week-old baby who was born prematurely and with a severe cleft palate - not to mention having many other medical issues including, for example, problems with the development of her body, hearing difficulties, vision issues and very serious mobility problems. In a nutshell, these are disabilities that neither she nor her loving family can do very much about. And it is in this context that Adam and Amy Pryor believed that their unexpected lottery win was a real godsend and a windfall, precisely because it would allow them to devote much more resources to the needs of her daughter.
For this reason, and in addition to other expenses and purchases, Adam and Amy decided to use part of that winnings to buy and adopt a support dog for their Charlotte - a beautiful and sweet golden Labrador named Merlin: "Merlin is a dream come true. The dog is still undergoing training, but we can already see the positive impact it is having on Charlotte. She is learning to walk while the dog is attached to Charlotte's wheelchair, which in turn encourages her to get out, to do things and I see her up and about and looking around for Merlin. "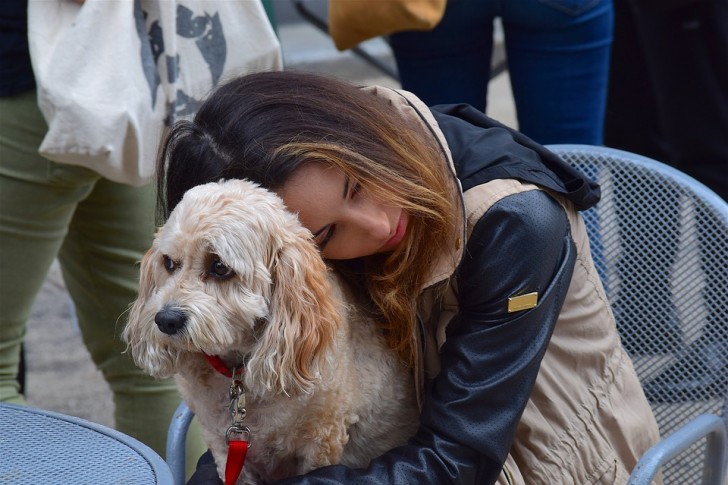 Max Pixel/Not The Actual Photo
In short, it seems that winning the lottery was more than lucky for this caring and loving family, and it looks like that now Charlotte's quality of life and socialising progress will definitely improve over time: "Our lottery win has allowed us to do so much, from buying a larger house with space for a specialized sensory room, to Amy who gave up her job to take care of Charlotte full time. But Merlin is by far our favorite purchase!" said Adam.
Now little Charlotte has found a priceless, irreplaceable friend for life in this amazing support dog!