Woman buys house in Italy for only 1 Euro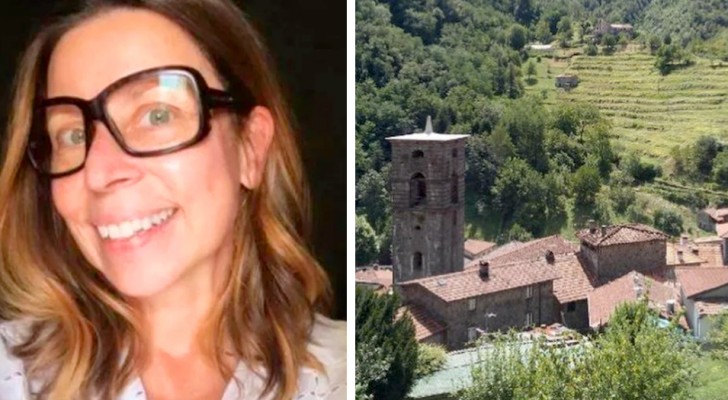 Advertisement
What would you think if we told you that there is a small town in Italy where houses are sold for only 1 Euro ($1.10)? You read that right - buying a house for 1 Euro is part of the Italian government's incentive campaign to repopulate, revive and rejuvenate the country's provincial and remotely located towns. The idea is that the campaign will succeed in returning these sparsely populated locations to how they were in the past - bustling with inhabitants and full of life...
via Metropoles
Advertisement
This is an opportunity that Andreia Leda, a Brazilian woman decided not to miss. She decided to buy an old 1500's palace in the Tuscan village of Vergemoli, located in the province of Lucca, for only 1 Euro. You may think this would be impossible, but it did happen. The aim of the incentive program promoted by the Italian government, is to revitalize abandoned properties in remote towns and villages that would otherwise become abandoned over time due to depopulation. But despite being quite an attractive offer, especially for international customers, there is a catch - the costs of renovating these abandoned and ancient houses are quite high.
Adreia said that buying the house for only 1 Euro is a great bargain, but the related costs are really expensive: "The 1 Euro properties are practically a heap of stones - we buy ruins. I need to rebuild everything from the ground up and need to hire architects and certified builders to ensure the house is restored to its' past historical glory!"
Advertisement
Andreia explained that the expenses she had to incur to restore the 16th century building were numerous; the Brazilian woman stated that she has already spent 10,000 Euros ($11,300) for residency abroad, consulting, real estate appraisals, estate agent fees and the notary's office. Additionally, she will have to spend another 10,000 Euros for the restructuring the interior of the house, which is approximately 70 square meters.
The woman said that in the meantime, 34 other Brazilian citizens have bought a house for 1 Euro in the Tuscan town, and will soon create a small neighborhood where everyone will be nearby. Andreia said that she will finally enter her Italian home in three years time - the time needed for the restoration - after which, it will be rented out for the summer season."
Andreia said: "I know I'm going to have a much quieter life there, so I'm already preparing myself psychologically. When the time comes, can I already see myself there sitting with my coffee in my hands!"
Would you buy an old house for only 1 Euro, considering all the costs for any renovations that might be required?
Advertisement