She divorces the husband who cheated on her, but continues to take care of her ex-father-in-law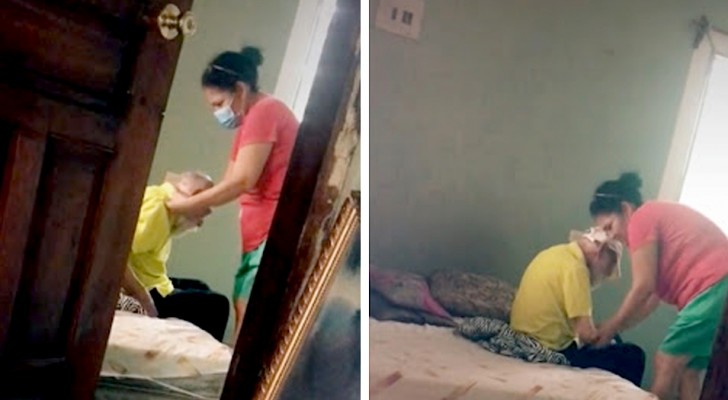 A daughter proudly posted a video - which went viral - of her mother caring for the father of her ex-husband who fled with another woman. A story that has touched the hearts of thousands of people on TikTok: a mother's unconditional love for her daughter's grandfather. A story that makes us reflect above all on our future when we reach the third age. How will we be treated in a society where family ties are increasingly weak and specialized retirement homes are increasingly expensive and overpopulated? We will increasingly need people like this mom, who is now famous on social media.
via Milenio
Advertisement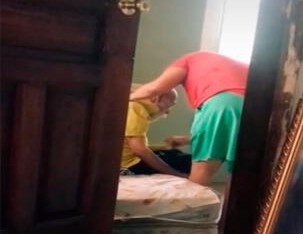 According to numerous estimates, by 2030 will be many elderly people who will need extra support. A dizzying increase that on the one hand shows us how much our society and science have enabled a considerable lengthening of life, on the other hand it makes us foresee an increasingly difficult future for people in their third age. We are, in fact, in a society where the family unit is no longer synonymous with protection and care for the weakest, such as the elderly or even children.
In this image, a girl posted on TikTok in which she hass filmed her mother - Marian Turcio - lovingly caring for an elderly man. It wouldn't be anything special if this old man wasn't the father of her ex-husband who fled long ago with a younger girl.
Although the marriage ended in divorce, Marian has continued to take care of her ex father-in-law with all the burdens and worries that this entails.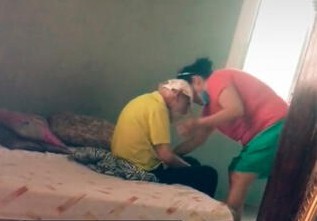 "My parents separated years ago" wrote the daughter on social media, "my father, overnight, chose to live with another woman, while my 98-year-old grandfather (my father's father ) stayed home with us."
A complicated situation for the girl's mother to manage. However, being a big-hearted woman, she decided to take care of her ex-father-in-law as if he were her own father. A gesture that demonstrates all the altruism of this lady, immortalized in a scene captured on her daughter's phone. In the video, the girl's mother takes care of the elderly gentleman, changing him and putting him to bed.
Needless to say, this gesture did not go unnoticed on the net and immediately went viral. Now the video has almost two million views and almost as many likes. Thousands of users also shared comments of praise, moved by the admirable and selfless behavior of this woman in caring for the family. Indeed, after suffering such an abrupt abandonment, not everyone would have been willing to continue to care for their father-in-law.
"You can't blame your grandfather for your father's decision," says one online user, "you're lucky to have such a nice mom. She should be a role model for us all."
"I hope this video can teach many people the true meaning of the word compassion" wrote another Internet user. Indeed, for our part, we can only be impressed by the way in which the woman has decided to leave her past behind by abandoning any resentment.
In fact, to eliminate resentment, it is not necessary to forgive. There are very serious situations in which it is not possible to offer a hand as a sign of peace. However, we should still try to say goodbye to our negative feelings in order to be at peace with ourselves. A lesson that this slefless woman seems to want to convey to us through these images ...