Photographer deletes the bride and groom's wedding photographs in front of their eyes: a wedding that will be difficult to forget
Have you ever attended a wedding in which the photographer's behavior ruined that extraordinary day for the couple? A rather rare but at the same time absurd situation that can happen for very different reasons. One anonymous woman published an outburst on Reddit as to how this unpleasant event occured,  after participating in a decidedly ... turbulent wedding!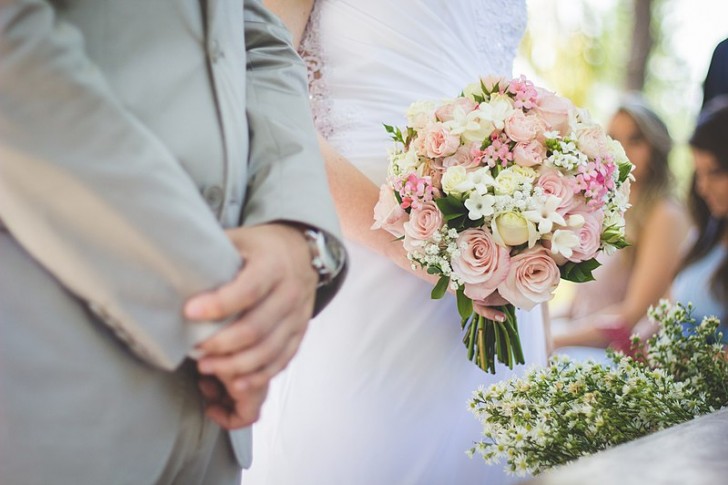 The anonymous woman who wrote the post on Reddit said she served as the official wedding photographer for a close friend of hers; it's a pity that the protagonist of this absurd story has never been a professional photographer but an animal groomer who loves to take pictures of her four-legged patients and post them on her social channels. This and other problems made the wedding day she was invited to truly memorable, but for the wrong reason. Here is her story: "I'm not really a photographer, I'm a dog groomer. I take a lot of photos of dogs all day to put them on Facebook and Instagram. I very rarely shoot things other than dogs, although I still have some experience. A friend of mine got married a few days ago and, wanting to save money, asked me if I could take care of the photos. I told him it's not really my forte, but he convinced me that he didn't care if they weren't perfect: they were on a tight budget and I agreed to do it for $250, which is nothing for a 10 hour event.
In short, in the end I photographed the ceremony itself, and during the reception I filmed the speeches given by the people invited. I started around 11 am and was supposed to finish around 7:30 pm. Around 5 pm food was served and I was told that I couldn't stop to eat because I had to take pictures; in fact, they didn't even reserve me a seat at the table. I was getting tired and at this point I regretted doing it for next to nothing, and it was also incredibly hot ... "
The woman then ended her account with these words: "I told the groom that I had to be away for 20 minutes to get something to eat and drink. There was no open bar or anything, I couldn't even get water and my two bottles of water had been empty for some time. He replied that I had to carry on with the photographs or leave without pay. With the heat, the hunger, the general annoyance caused by the circumstances, I asked him if he was sure and he I said yes, so I deleted all the photos I had taken of them in front of his eyes and ran away saying I wasn't his photographer anymore. Now tell me, am I the bad guy in the situation? "
Many Reddit users have taken the side of the amateur wedding photographer, how would you have reacted to such a situation?