Single mom with financial problems leaves everything to live in a mini house: now she lives on just $75 a month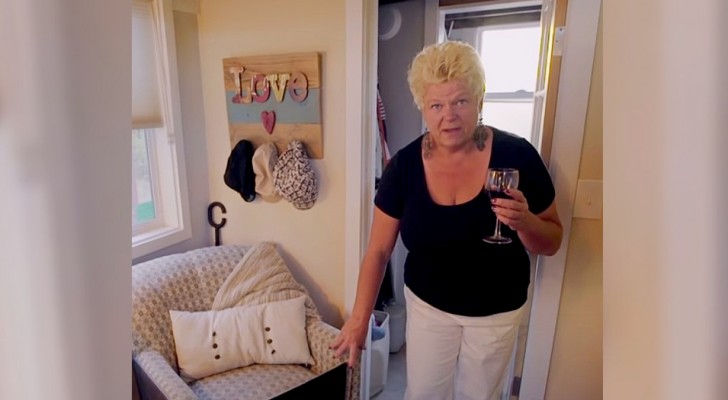 Advertisement
In the United States, the Tiny house movement is gaining momentum. For those who are alone and don't have a lot of space needs, owning a mini house means not having to pay rent and considerabe savings on bills. A single mother of two boys, she has invested all her money in the purchase of a house which measures just 30 square meters and now needs to spend no more than 75 dollars on domestic bills.
via FLORB
Advertisement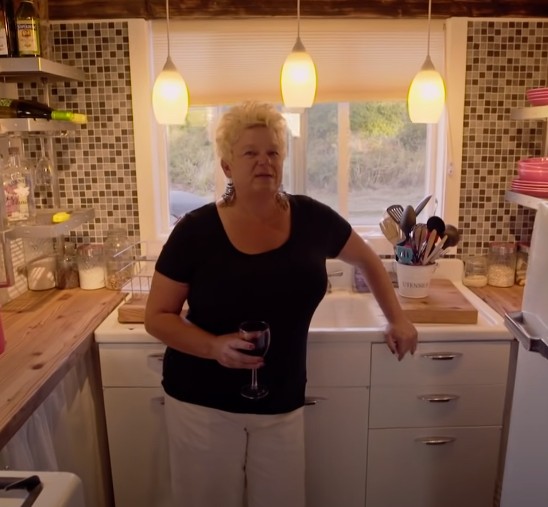 Until 2013, the average American home size had grown from 160 square meters to 240 square meters. However, the 2008 mortgage crisis caused a real earthquake in the real estate sector and more and more families realized that they were spending too much money on the maintenance of a house that, ultimately, they use too little. Thus, a movement was born in favor of the construction of both small houses (from 70 to 90 square meters) and of tiny houses (from 30 to 10 square meters) designed down to the smallest detail to minimise consumption.
They are generally structures equipped with a solar panel heating system and can also be on wheels, so that they can be moved in case of need.
Advertisement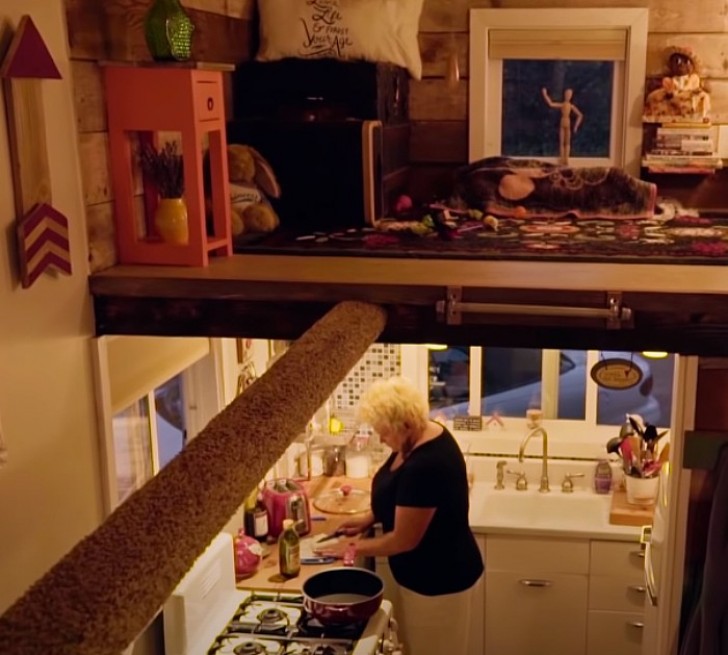 MJ, a single mother of two grown boys, came into contact with this movement out of necessity. Her rent was over $1,600 a month for a house that was too big for her needs. The boys, already grown up and moved away from home, were long gone and she found herself alone most of the year having to pay an expensive rent and many crippling bills for unnecessary energy consumption. Often a pension is not enough to cope with so many economic commitments. It was necessary to reduce waste.
Hence the idea of changing her life and changing the dimensions of her home. After all, a single woman doesn't have many needs: a comfortable kitchen for meals, a comfortable bathroom, a sitting room where you can watch TV and a small bedroom where you can rest. All this she managed to achieve in a structure slightly larger than 30 square meters with an ongoing cost of only $75 per month.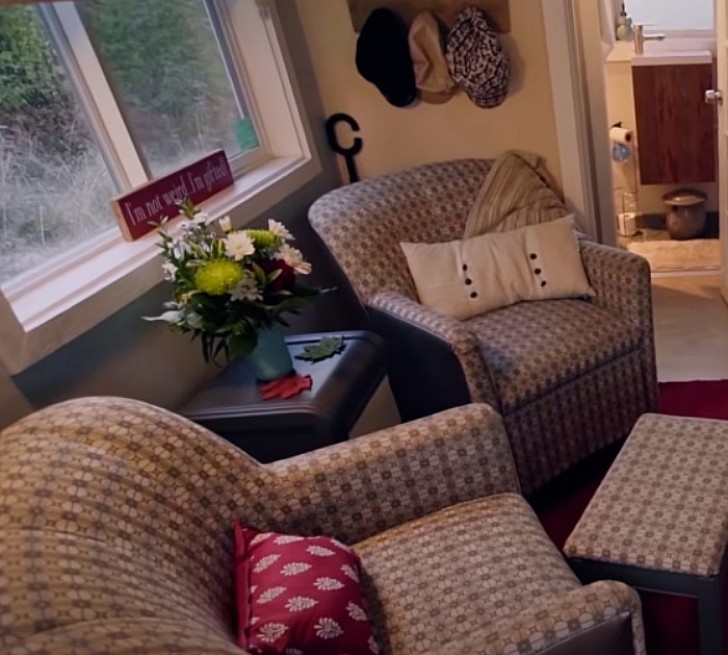 "I lost all my money" explained Mj "because of my two divorces. The lawyers and my ex-husbands took a large part of my estate. I then lost my job and, as a result, it became more and more difficult to live on what I earned from odd jobs. This solution allowed me to have my own small property and be able to lead a dignified life in a very nice and elegant structure. Of course I can't have big parties with so many people here: but how many people might want to come and see an elderly lady like me? "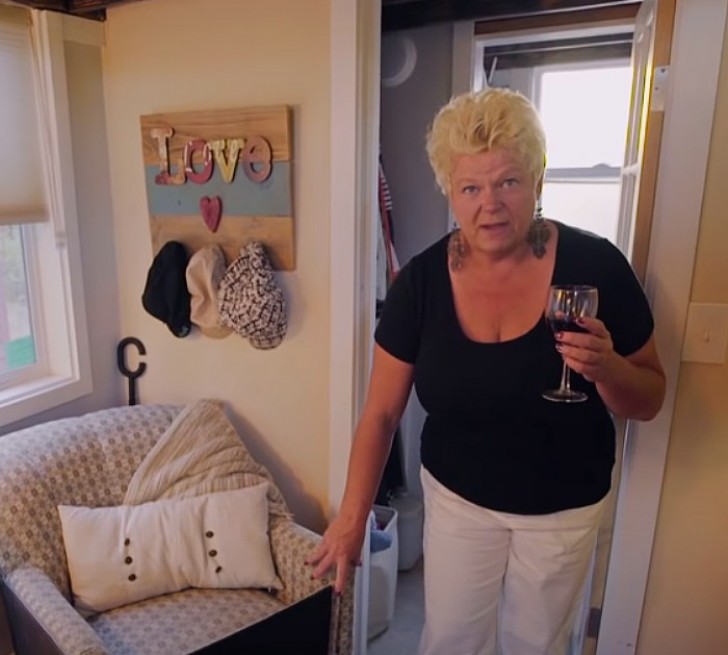 In short, as Mj shows us, you don't need to have a dream home to be happy, you just need everything you need in a small house in which to live peacefully without having to think about bills.
And you, what do you think? Would you ever live in a mini house on wheels?
Advertisement