Three policemen notice a dog abandoned in a hot car: they remove the door to save it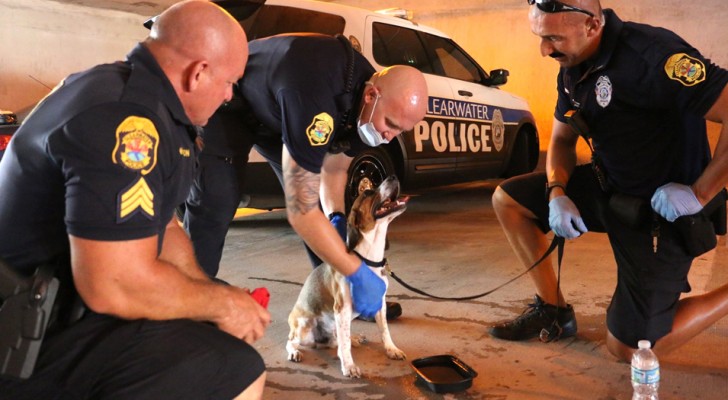 Advertisement
Having a dog in your life means welcoming it into your home as a fully-fledged new member of the family. Would it ever occur to any of you to leave your baby in the car, unattended and over heating? We are sure not and, always with the necessary differences, we are equally sure that even a dog should not be left for too long in the car, alone, with 40 degrees in the shade. Unfortunately, cases of neglect by careless families are not isolated and, especially during the summer period, there are frequent reports of dogs left in the back seat to the detriment of their life.
To avoid tragedy, some police officers in the city of Clearwater, Florida, intervened by removing a car door: they had to rescue the little dog abandoned inside.
via Facebook / Clearwater Police Department
Advertisement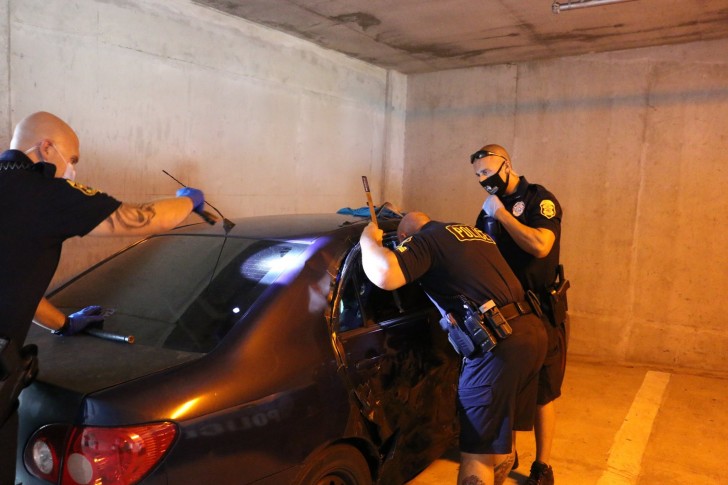 Facebook / Clearwater Police Department
If during the summer it can be unbearable for us humans to be left in a car without air conditioning, imagine what it would be for our poor pets. Always remember to never leave your dog in the car for an extended period of time, especially if the temperatures are extremely hot.
Some officers from the Clearwater Police Department (USA) were alerted by a passerby who noticed a dog in obvious distress. The animal had been left by the owners in the back seat of their car, inside a large parking lot. Considering the fact that temperatures had reached 40 degrees that day, one can easily imagine what the poor dog's conditions might have been like.
Advertisement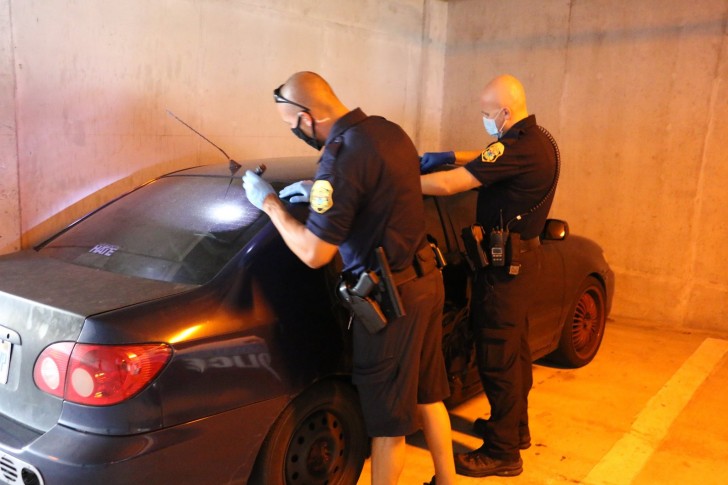 Facebook / Clearwater Police Department
It took the agents a few minutes to locate the car inside the large parking lot, but once they found it, they wasted no time. The dog was agitated and was clearly suffering from the excessive heat, so the policemen decided to literally remove the car door and secure the animal. Desperate, the little dog let himself be saved and, once out of the car, he drank a lot of water and was bathed by the policemen themselves.
Clearly, the police could not personally take care of that little dog, but at the same time the animal could not return to its negligent family; The agents then contacted an animal shelter, Pinellas County Animal Services, in order to offer the dog the opportunity to have a new family more attentive to his needs.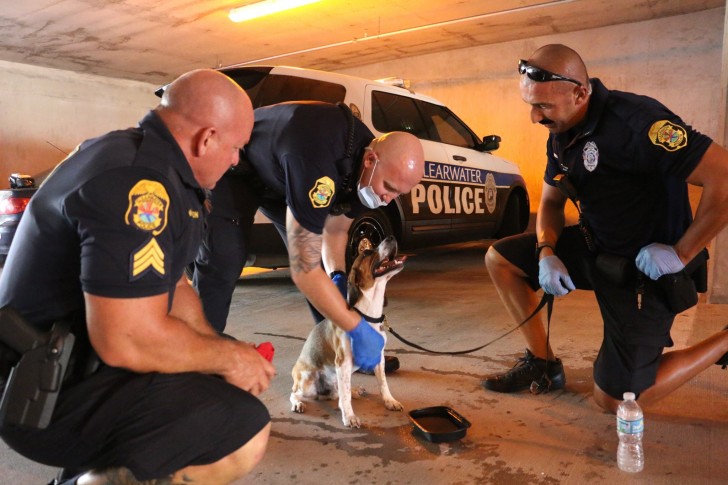 Facebook / Clearwater Police Department
In the United States, but also in other countries, this type of failure tocare for your pet is punished with rather severe penalties, but at the moment we dont know if the officers have filed a complaint against the owners of the dog.
What is certain is that their interventions were providential!
Advertisement