Teacher installs an electronic doorbell in the classroom: every time it rings, the pupils have to be silent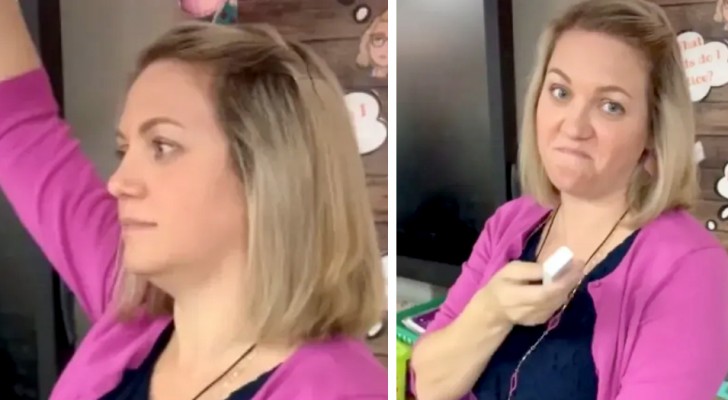 Advertisement
Being a teacher is not a job like any other; beyond the competence and preparation of the teacher, entering a class of children and adolescents and making sure that they follow a lesson with attention and dedication is a matter of talent but also of great wit; but it doesn't hurt to have a pinch of intelligence and creativity. What do you think that of the American elementary school teacher who has made the rounds of the web thanks to her brilliant invention to keep her little pupils from getting distracted a little too much ...
via The Crazy Creative Teacher
Advertisement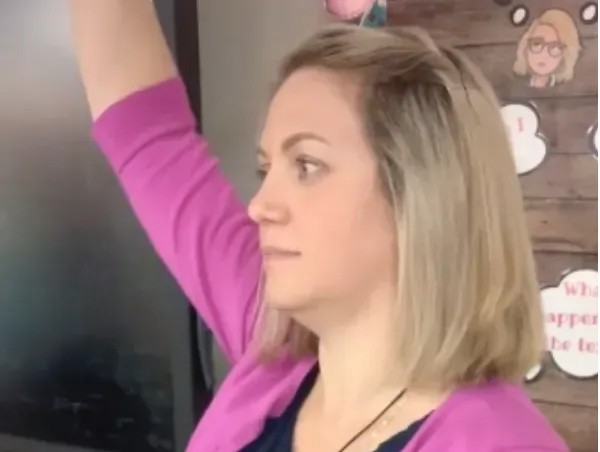 The Crazy Creative Teacher/Facebook
Her name is Meghan Maye, and she is famous on the web thanks to her TikTok channel, where she publishes hilarious and original videos about her life as an elementary school teacher; generally, when children are this young, it's very difficult to keep them in order, they get distracted easily, yell, laugh and talk to each other even during the teacher's explanations. For this reason Meghan, after years and years of experience behind the desk in a classroom, took a drastic but at the same time brilliant decision to effectively hold her little students to her attention.
After trying in vain the "give me five" method, that is to raise the palm of the hand to speak and bring the children at that moment to silent attention (without success), the American elementary school teacher bought, for only $15, an electronic doorbell that calls her students to silence and composure and that calms any buzz and confusion in the classroom during the lesson.
Advertisement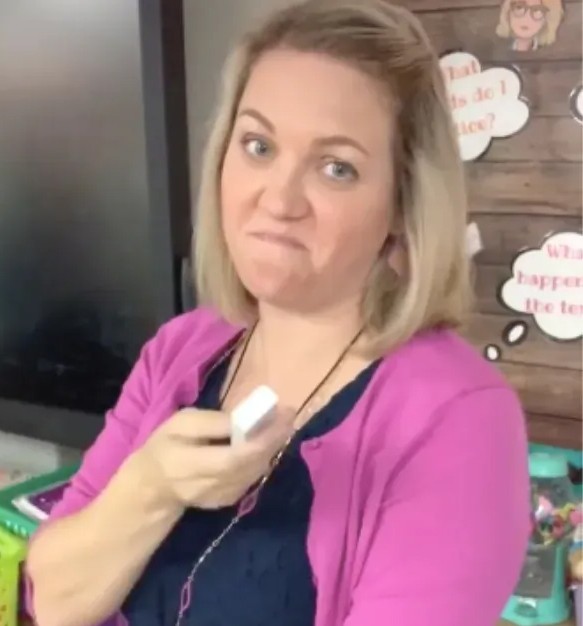 The Crazy Creative Teacher/Facebook
In the images published by Meghan on TikTok, and which have quickly made the rounds of the Internet, we see a teacher who is unable to calm her little students down, among those who scream, laugh, chat and make a bit of healthy chaos, until she pulls out the electronic bell, pushes the little button and this makes an unmistakable noise that nips any commotion in the classroom in the bud: the pupils in the classroom immediately become silent and so the elementary school teacher can continue to explain the her lesson.
A simple, economical and brilliant method that many other teachers from all over the world immediately admired; now everyone wants to buy an electronic doorbell to continue their lessons without having to stop abruptly many times to ask for order among the little students.
Of course, it is also true that at that age it is really difficult to keep them focused, yet it seems that this creative and brilliant American teacher has found the solution ... in a door bell!
Advertisement