A Ferrari gets stuck between the walls of a very narrow street: the driver didn't know how to get out of there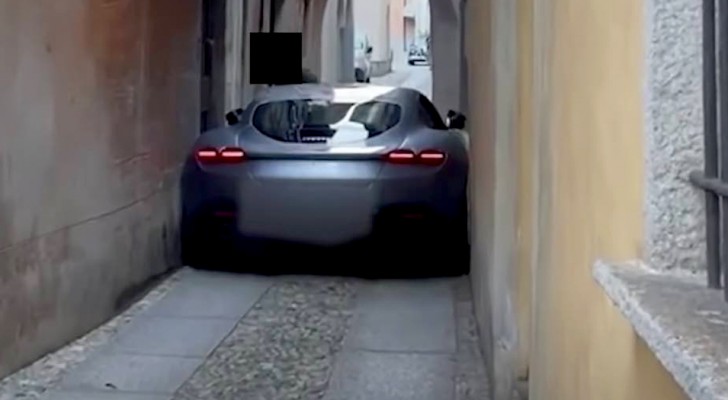 Advertisement
Everyone has had to drive their car on off-the-beaten-path roads and tracks that have put a strain on our skills as drivers and challenged the power and efficiency of our means of transport. There have also been cases in which the car was at risk of not making it, stuck in a path that was too narrow to pass through but which at first glance seemed easy to drive along; just as happened to the unsuspecting protagonist of this accident that went around the web in a very short time ...
via News 18
Advertisement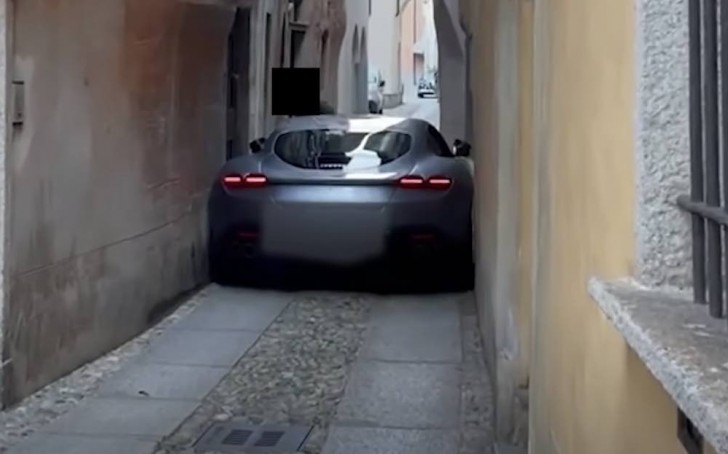 We don't know the identity of the driver, but we do know what unfortunately happened to him; driving the Ferrari Roma, the man thought it was quite safe to boldly drive into a very narrow street in the historic center of an Italian town whose name we do not know. Many have speculated, judging from the images leaked on the web, that it may even be the city of Rome, but we don't know for certain.
All that the images let us see is that the Ferrari driver made the wrong decision to go through that shortcut: visibly in difficulty, the man asks a passer-by for information and help to get out of the trap which the Ferrari seems to be to be stuck in; if the car had continued forward, it would have damaged the wings irreversibly, in the same way as if he tried to reverse out again...
Advertisement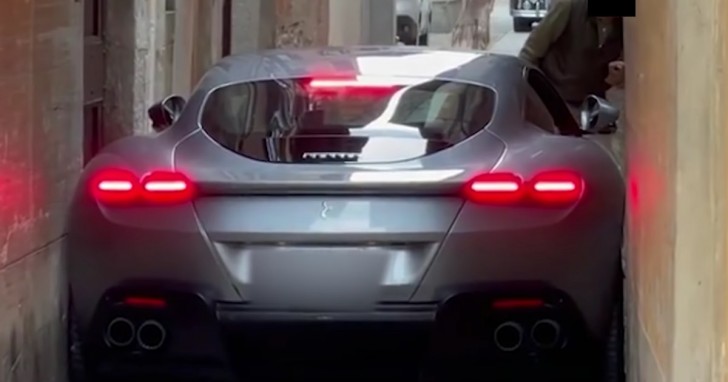 The short video that was posted by an anonymous author quickly made the rounds of the Internet; between those who mocked the owner of the Ferrari Roma for his slightly too daring maneuver and those who could not help but offer helpful driving tips in the YouTube comments on how to get out of that very narrow alley way without causing particularly serious and exorbitant damage, the fact is that the driver of this very expensive car will have particularly regretted having chosen to go through that alley, perhaps to shorten the journey slightly.
These absurd images remind us once again that putting our private means of transport to the test, even if expensive and luxurious, does not make us immune from running into rather ... unpleasant situations!
Advertisement