Homeless man returns a very expensive diamond ring to a girl who had given it to him by mistake
Sometimes a person's value is much more precious than what's in his or her pockets. There are people who lead very difficult lives but would never take advantage of it to hurt someone luckier than themselves. An example of people like these is surely Billy Ray Harris, a humble homeless man who, despite living under a bridge in Kansas City, returned a precious diamond ring to a girl who had lost it by accident, just as she was giving him some money.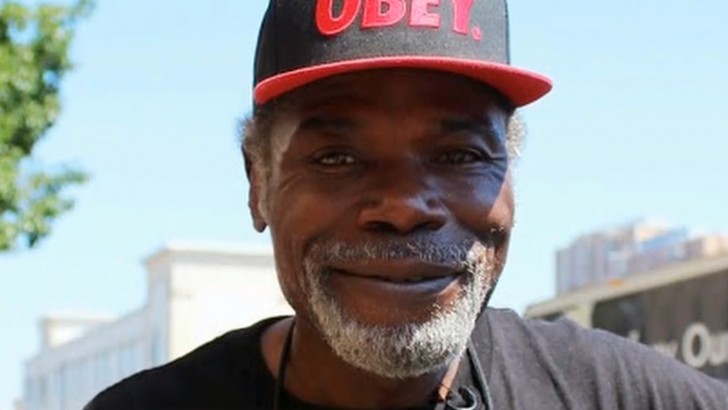 It all started on an ordinary day: Billy was pan handling passers-by just like every day. Among them was Sarah Darling, a woman about to marry who, while putting money in the homeless man's cup, accidentally dropped the very expensive engagement ring that she had hastily placed in the bag from which she had taken the money to give to him.
At first, Billy was really thrilled to have received the ring and, of course, he thought of selling it to raise the money needed to improve his quality of life. Convinced that such an opportunity would never happen to him again, the homeless man went to a pawnshop, where he was offered 4 thousand dollars. While it was a tempting proposition for a man without even a home to call his own, Billy felt deep in his heart that selling it wasn't the right thing to do.
Meanwhile Sarah, who had noticed what had happened, panicked and, while another person would not even have tried to get it back, she decided to go back to Billy, hoping that he still had it and that he would return it to her. When Sarah met him, she was pleasantly surprised that her ring was still there and that it was returned to her without even having to ask.
At that point, Sarah and her future husband Bill wanted to do something for Billy. The best way to help him was to organize a fundraiser, which was successful and reached the sum of 190 thousand dollars. Thanks to all that money, Billy was finally able to change his life: he bought a car, began the renovation of the house where he was going to move to and, thanks to the media who publicised it, he refound his family, who believed him to be long dead: "When I think about the past, I thank God it's over. Now I feel human".
Now married and with a daughter, Sarah and Bill have maintained a beautiful relationship with Billy, so much so that they have gone to Kansas City Royals games together several times.
If Billy hadn't done that good deed he wouldn't have foundhimself living a more comfortable life. Instead of accepting the $4,000 for the ring, the 55-year-old preferred to return it to its rightful owner, earning a whopping $190,000. Destiny or a miracle? Whatever this extraordinary happy ending is, we can say that, to date, Billy has only one person to thank for the wonderful turn his life has taken: himself.