This bride-to-be organized a photo shoot to take pictures of the wedding dance with her sick father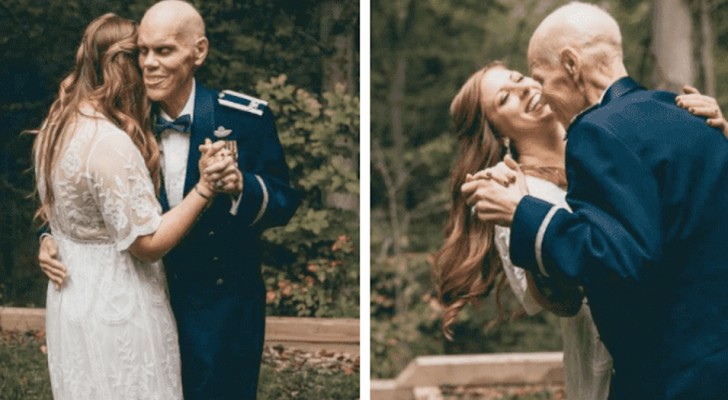 Advertisement
There are many emotional moments in the course of a wedding: the groom in tears at the altar while the bride walks down the aisle, the moment when the father entrusts his daughter to her future husband, the promises, the exchange of rings, the fateful yes. .. In short, weddings always make us cry, but there is a moment that we can consider the most moving of all: the dance between father and daughter.
The wedding dance with her father is magical for any bride, but the dance between Becky and her father Tim was perhaps the most moving that has ever been, because it took place in delicate and unusual circumstances.
via Inside Edition
Advertisement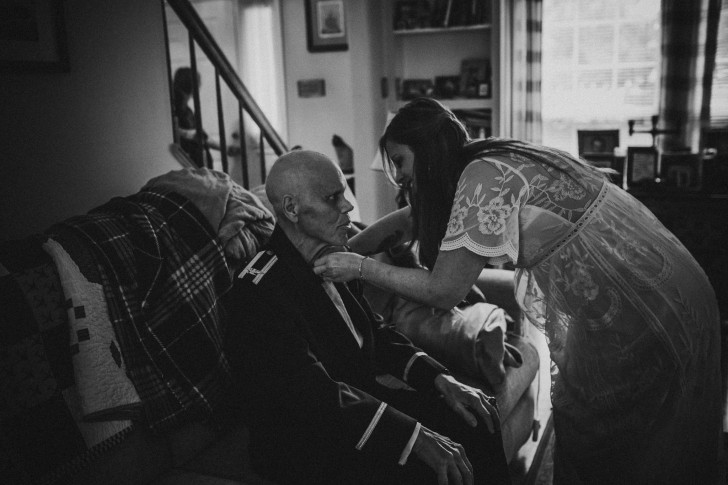 Bonnie Turner Photography/Facebook
The dance between Becky and her father didn't take place on her wedding day and nor did it happen under the tearful gaze of the guests on the dance floor: it happened in the backyard. Watching them were only Matt (the future husband), Becky's mother and Bonnie Turner, the photographer chosen to capture this touching moment.
Tim had been battling cancer for four years now. His family was informed that he would be sent to a hospice that same week. It was at that moment that Becky emailed Bonnie, asking her to replace the engagement photo shoot they had arranged earlier, with shots of the wedding dance that father and daughter were supposed to do together on her wedding day.
The girl would never allow the disease to take away that magical moment that she, like all her brides, had the right to experience.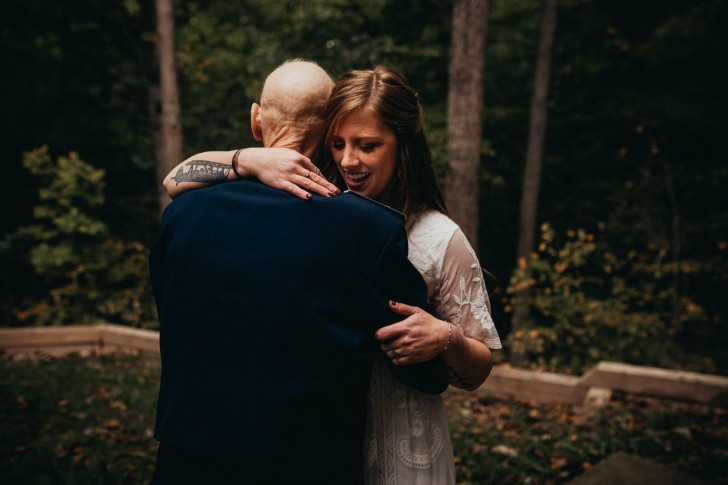 Bonnie Turner Photography/Facebook
In the email, Becky poignantly explained why she wanted to replace the previous photo shoot instead of waiting for another one: "Dad is getting weaker by the day and unfortunately we have to do it as soon as possible. We are organizing it very quickly because we don't know how much time we'll have before he is no longer able to do it ".
Unable to refuse, Bonnie accepted her request and the photo shoot was made on November 2018 in Virginia, at Tim's home. Becky wore her white dress, while Tim, a former US Air Force colonel, wore his Air Force uniform.
Advertisement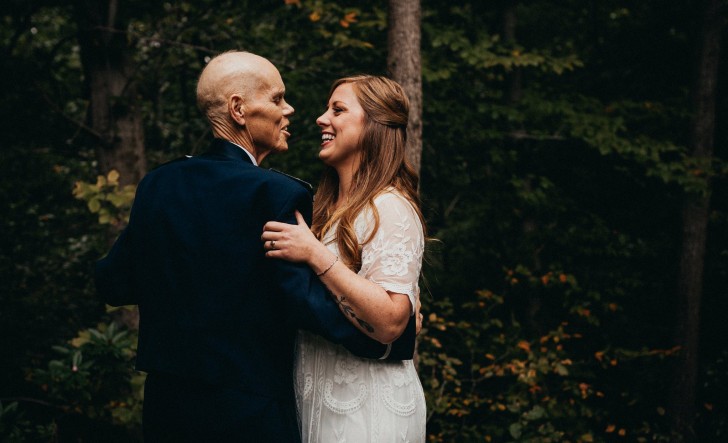 Bonnie Turner Photography/Facebook
Both very moved, father and daughter were unable to hold back their tears, making the photographer cry too: "It was sad, but it was also beautiful".
Bonnie Turner Photography/Facebook
The photos were posted by Bonnie on her Facebook profile, with an attached email Becky wrote the day she asked her to do the photo shoot. The story immediately went viral and today it has had more than 80 thousand likes. Thanks to the photographer's gesture, Becky was able to feel all the affection from people from different countries around the world.
Tim never managed to be present at his daughter's wedding, but thanks to these photos his memory will live on forever.