An overweight woman decides to lose nearly 50 kg after receiving an invitation to a school reunion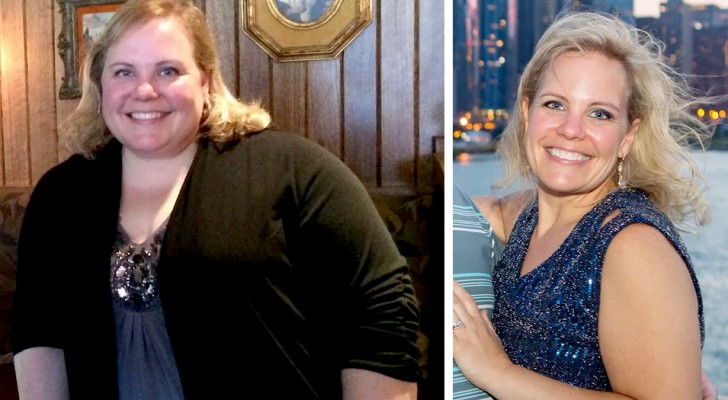 Losing weight is never easy, there are those who are born particularly robust and those who become bigger for reasons that can be traced back to the psychological state of the person himself; in these cases, eating food compulsively becomes a defense mechanism from which it is really difficult to escape. Liz Ash knows something about it. She had come to weigh almost 120 kilograms over time; luckily an unexpected invitation made her drastically change course ...
via NewsBreak
Advertisement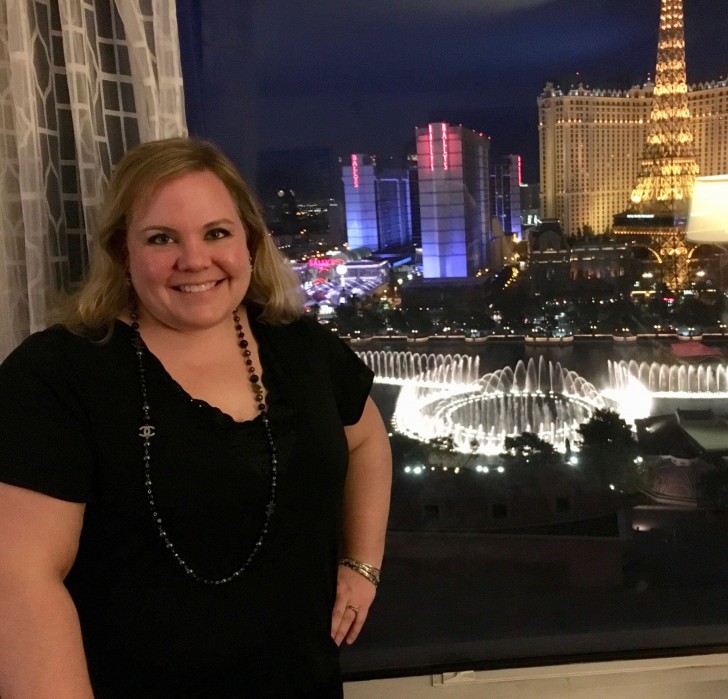 Liz Ash, a very successful lawyer, has always said that since she was a child she had a particularly robust build; despite the fact that she has played a lot of football over the years and attended a lot of swimming lessons, her body weight showed no sign of decreasing; when she reached the age of 30 she had reached almost 120 kg in weight, and she knew that sooner or later something had to change.
Liz said that food was also contributing to the uncontrolled weight gain: leading a very intense and at times stressful professional life, she knew that when she returned home, food would be waiting for her, as an element of psychological comfort...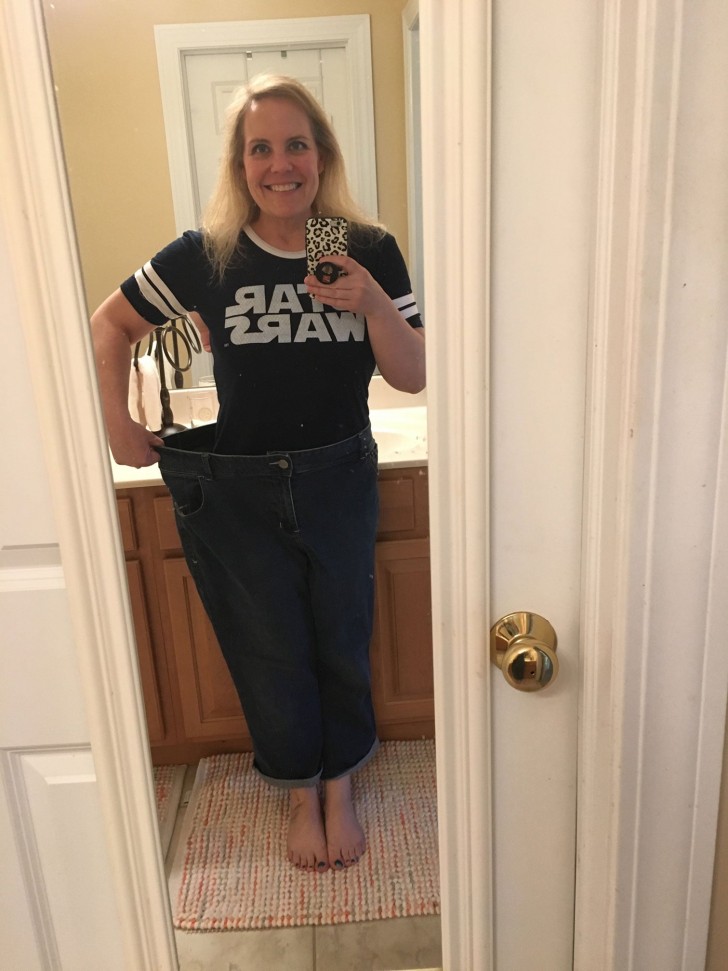 Then in the fall of 2015 an unexpected invitation came; old high school classmates had organized a reunion together; Liz immediately became anxious: she remembered that in high school she was already quite robust, but what would her ex-friends think of her when they saw her so overweight after all those years?
So this is what Liz Ash understood as the decisive moment in which she would have to drastically change her life and diet: "In the end I decided that my insecurity about that reunion was less about them and more about me, and it wasn't in my nature to hide in the back or sneak away in shame. What I did to lose weight was basically hang around the outside aisles of the supermarket and my cart was usually three quarters full of veggies and lean proteins like ground turkey, chicken breast and fresh fish. I try to keep processed foods to a minimum, although from time to time I don't mind a frozen pizza with cauliflower crust! "
Advertisement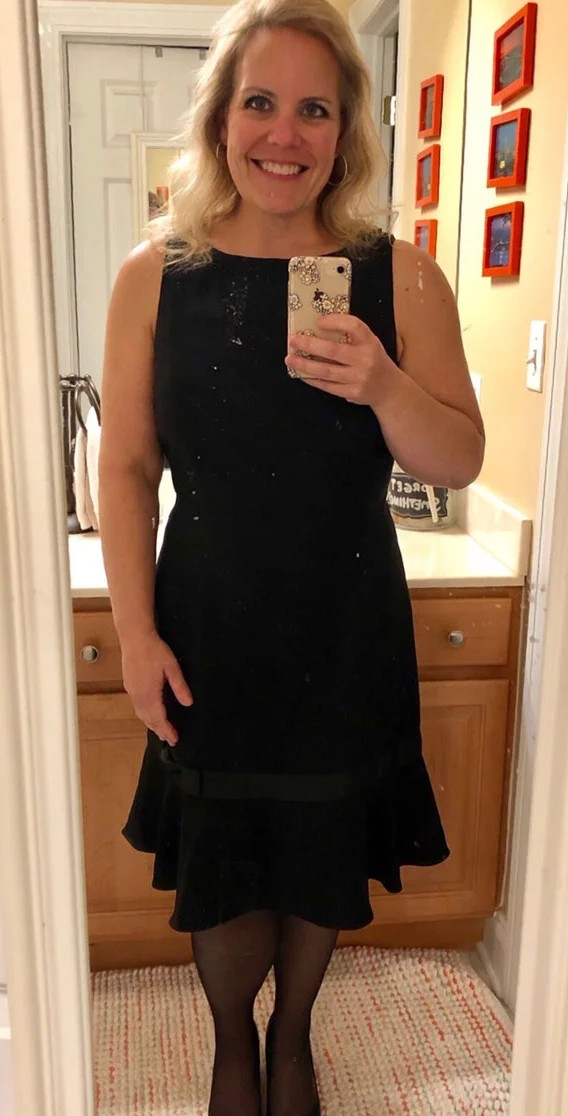 The watchword in Liz Ash's new diet is "choose, don't exclude"; for this woman it's not a question of completely excluding certain types of food, but of finally knowing how to choose which are healthier and which are not, calibrating the ingredients she uses in the kitchen and the calories. Thanks to her new diet, Liz has managed to lose almost 50 kg, and now she feels much better about herself, even from a psychological point of view: "Before I walked into a room full of people I had never met before and I would feel in those cases I always had a constant dialogue of negativity in my head of the things I imagined people were thinking of me, and it has been like that for most of my years to date. Now, when I walk into a room, I don't hear that voice any more. "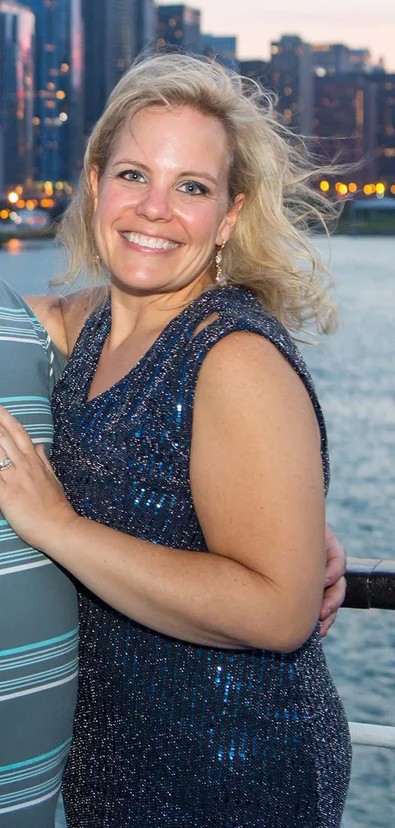 The advice that Liz Ash gives to all those who want to undertake a path of transformation both external and internal? "No matter what your health goals are, prioritize what your body and mind need to achieve them. Be kind to yourself along the way and exercise patience above all else. And most of all, be sure to take a break and enjoy the ride along the way! "