The girlfriend doesn't want to take care of her partner's children: he leaves her and cancels the wedding
When two people are together and decide to get married, it's assumed that they love every aspect of each other's character, strengths and weaknesses, shadows and lights; after all, there's no perfection in any of us, and for this reason loving someone means accepting them for what they are and for the life they lead. Now, imagine that you are engaged to a man who has three children born of a previous relationship and that you have decided to get married: what would you do, would you accept those children in your home as if they were your own or would you wash your hands of them?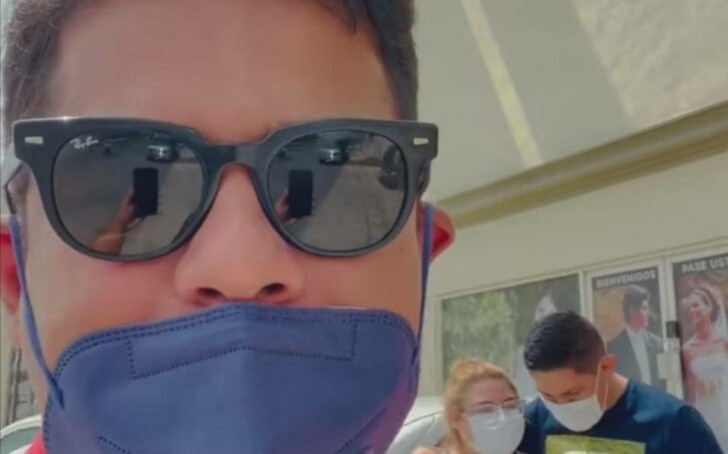 James Flores, a Mexican guy who lives in Monterrey, found himself in an unpleasant situation, when in a video he posted on his Facebook profile he explained to his friends and followers that he would have to cancel the marriage with his current partner because she didn't want to take care of his kids. Not a case of infidelity or of having suddenly fallen in love with another woman, simply that with that statement he understood that she was not the person with whom he wanted to spend the rest of his life: "I have three children from a previous relationship. I am looking for a mother who will love my children and, unfortunately, my fianceè did not support me with my children. She didn't give them the attention I would want from a mother for her children."
In the short video posted on Facebook, James Flores said he had canceled the wedding to his current girlfriend, because he understood that perhaps the most important thing for him was to do his job as a dad; in addition, he said that he had already paid $4,300 to organize the wedding reception and that he would also accept an offer of $3,000 from any couple about to get married who would decide to "take their place". .
Although he still loves his fiancée, James said that her children came first, and for this reason he didn't feel like proceeding with the already planned wedding ceremony; if she didn't want to take care of his kids, then it wasn't possible for him to be with this woman.
Esta fue la triste historia de porque cancele la boda 😭😭😭💔 MUCHAS GRACIAS A TODOS 🙏🏽 primero son mis hijos 🥺

Pubblicato da James Flores su Martedì 13 luglio 2021
The man has received a lot of criticism from web users; many said James was looking for a babysitter at the time rather than a real wife, while others supported him by stating that he had done the right thing to give priority to his three children and cancelling the wedding.
What do you think of this father's decision, which has caused so much discussion?