CAn you see the snow leopard in this photo shoot?
The nature photography produced by this talented professional is being disseminated around the world in a short time for a very simple reason: more than a beautiful shot, it hides an unsuspected star who at first glance is practically impossible to see for how perfectly camouflaged it is. Thanks to this extraordinary optical illusion, photographer Saurabh Desai has astounded everyone thanks to his talent behind the lens and the way he literally "confused" the minds of many viewers...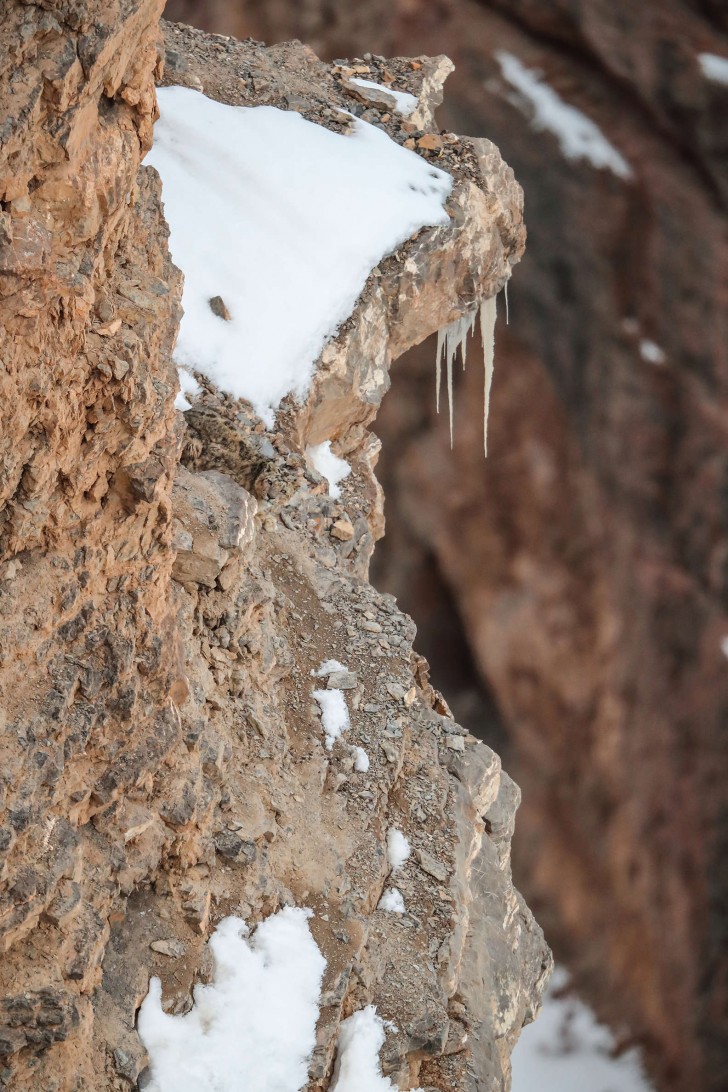 The photo shoot was taken during a long session at Spiti Valley in western India, but in addition to the beautiful naturalistic image of what looks like a snow-covered cliff on the Asian continent, there is much more there if you look carefully; the star of Saurabh's photography is certainly not the Spiti Valley cliff, but a very rare animal that has become a true champion of the art of camouflage.
Have you spotted it?
If you look even better you will notice that under the snowy cliff an extraordinary specimen of snow leopard, a feline resident of that region of India whose beautiful spotted coat fits perfectly with the colors and natural beauties that surround it; one of the main characteristics of this snow leopard is that, despite being endemic to the Indian continent, it's very difficult to spot it and most of the time it escapes the eye and is shy of human presence.
The lucky photographer said: "I spent almost three years looking for this fantastic feline. When I found him staring up at me from below the cliff, I was speechless!"
It's not easy to immortalize a snow leopard, all the more so for the fact that this extraordinary and typical feline from the Indian subcontinent loves climbing in the most inaccessible areas of the hinterland and mountain ranges; also for this reason the professional photographer was quite amazed when he found himself facing this splendid and fleeting specimen of snow leopard; at the beginning not even Saurabh had noticed that he was perfectly camouflaged against the surrounding Nature: a true magician of illusion!
We admit it, at first we didn't even notice it in the photo, did you?