A 6-year-old boy saves his teacher's life during a lesson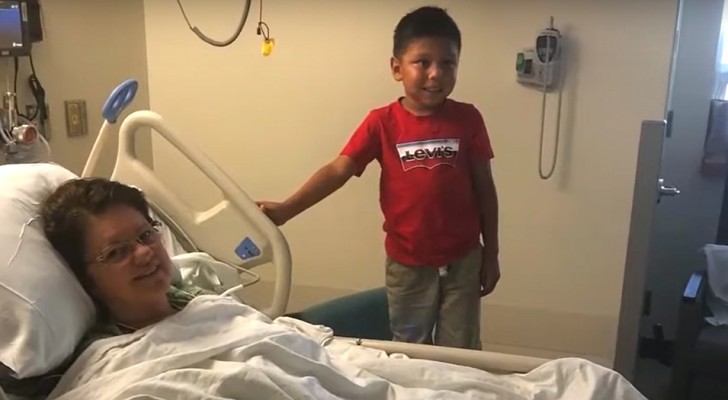 Advertisement
Even a child knows when it is necessary to intervene as quickly as possible in the event of a serious accident. Little Max Meza, only 6 years old, immediately realized there was no joking around when his teacher, Joyce Jarr, fell to the ground striking her head and losing consciousness. In a case like this, even as an adult he could have been paralyzed by fright, causing a delay in getting help, but for the very young student this was not the case. The boy, despite his tender age, managed to stay calm and save his teacher's life. The little boy immediately went to the first free phone in the school and called the emergency number, to have an ambulance sent.
via ABC News
Advertisement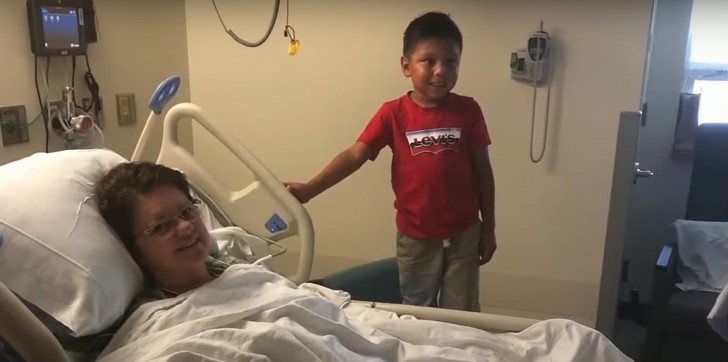 When the rescuers arrived on the spot, they made it clear that little Max's timely intervention had saved that woman's life. How many adults would have shown little Max's courage? He has been rightly referred to as a "little hero" for saving another person's life. His mom, Monica Aguilar, is extremely proud of him for saving the teacher's life.
The teacher's son thanks little Max with a gift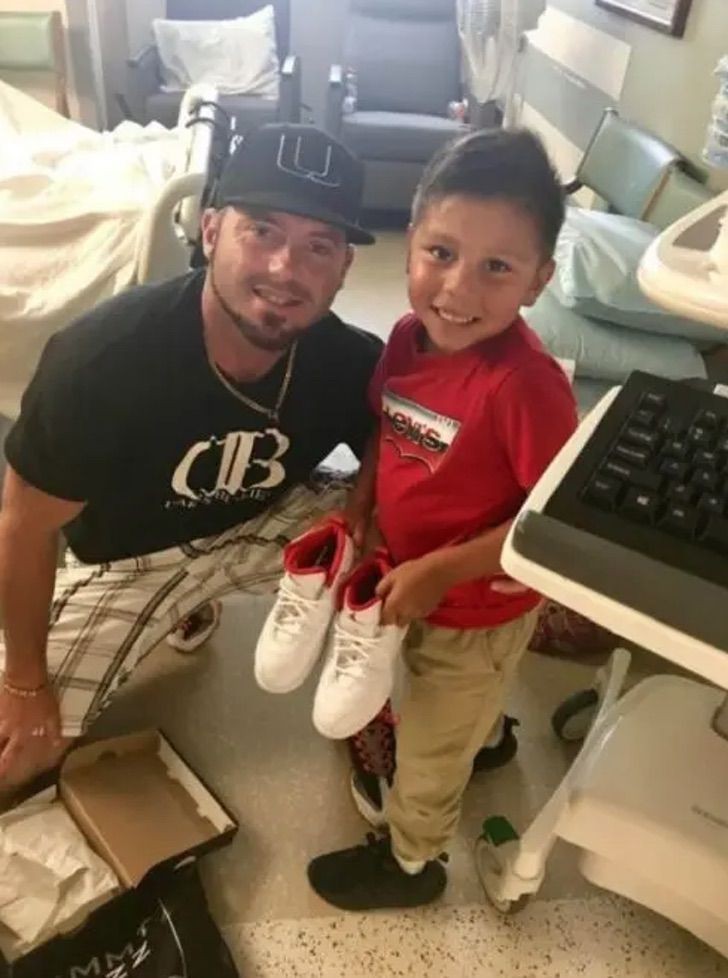 The woman hit her head following a fall and suffered a head injury. After calling the emergency number, 911, the boy stayed with her after the accident, to accompany her and reassure her. The woman was hospitalized for 12 days, due to a cerebral hemorrhage; if it hadn't been for Max's intervention, things could have been a lot worse!
Joyce's son, Derek Darr, thanked the little hero for his heroic gesture: "You saved my mother's life." To thank him further, the young man gave the boy some beautiful Air Jordan shoes.
Advertisement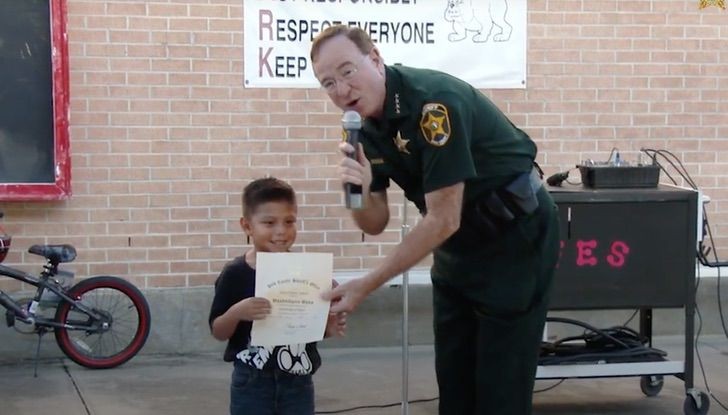 But the latest trendy sneakers weren't the only award the boy received as a thank you for his exceptional conduct: the town sheriff, Grady Judd, held a ceremony in which he presented Max with a certificate of honorary citizenship and a new bicycle.
Congratulations to this little hero!